BMC Election 2017: CM Devendra Fadnavis may become victim of strained Shiv Sena-BJP ties
Shiv Sena provided BJP party with outside support to form a government in Maharashtra, but as campaigning for the BMC got increasingly acrimonious, this remains 'uncertain'
On Tuesday, elections will take place at 10 municipal corporations and 25 zilla parishads across the state. But for Devendra Fadnavis, the key issue will be if — and for how long — he can hold on to the chief minister's post. Though his Bharatiya Janata Party (BJP) emerged the single largest party after the 2014 Assembly election, winning 122 out of 288 seats, they are some way short of an absolute majority.
Shiv Sena provided his party with support, but as campaigning for the Brihanmumbai Municipal Corporation (BMC) got increasingly acrimonious, the Sena has said this remains "uncertain". It has left Fadnavis searching for friends in case Sena does pull out of an alliance.
Though Sena's 63 MLAs pale in comparison to BJP's 122, their support is key to help take the latter's tally beyond the magic figure of 145. Considering Congress' 42 MLAs and NCP's 41 MLAs are never likely to support a BJP government, Fadnavis may indeed struggle to find the 23 seats needed to keep his position safe.
NCP chief Sharad Pawar said on Saturday that he is ready to give a written assurance saying he will not support any party in case the Sena withdraws support. It could well mean that mid-term polls are the only solution to the crisis in Maharashtra politics.
Speaking to the media after Pawar's remarks, Fadnavis said he was confident of completing a five-year tenure as chief minister. "My government will survive even if Shiv Sena pulls out. Although I do doubt they will do so. Even without them, we only need 23 MLAs and this is not such a big deal," he said.
Fadnavis' confidence may rise after MNS MLA from Junnar, Sharad Sonawane, sent in his resignation to governor C Vidyasagor Rao, following a ban on bullock cart races in Maharashtra. Similarly, five independent MLAs are also said to be supportive of Fadnavis' government, while about half a dozen Congress and Shiv Sena legislators can be expected to resign and join BJP in case a trust vote is required to prove Fadnavis' majority.
Sonawane had resigned on Sunday. The Junnar MLA confirmed to Firstpost that he sent his resignation letter to Fadnavis and governor Rao. According to his letter, he said he represents rural Maharashtra and the government's decision to ban bullock cart races has made him very unhappy. "Many farmers and rural folk from my constituency depend on the bullock cart races in my constituency. They have demanded they want this practice to resume soon. I have already given an ultimatum to the government two months ago. But they don't have the guts to start bullock cart races here, like the Tamil Nadu officials did with jallikattu. Given these circumstances, I am not willing to continue as an MLA," he said.
Sources have said that though Sonawane remains a member of MNS for the time being, he may join BJP if his resignation is accepted by the governor.
Meanwhile, the Sena's attacks on BJP have become even more acerbic. One day before the polls, Sena's party mouthpiece Saamna carried an editorial calling Fadnavis a "liar". Mumbai will stand with Shiv Sena and nobody will be on BJP's side, the editorial said. His chief ministership is safe only because of Shiv Sena, it said.
Talking to media persons on Sunday, Fadnavis had said BJP will ensure it gets the majority in civic bodies across the state. BJP will improve its performance in 10 municipal corporations, and will win at least six out of them, he said. "I'm certain that BJP's performance will not only improve but we will also win big. I am personally conducting 62 rallies in the state, 12 in Mumbai alone. I am confident we will win BMC and Mumbai will have a BJP mayor on 23 February," he said.
Even within Shiv Sena, opinion is split on whether or not to withdraw support. While one set of leaders believes the paty isn't ready for mid-term polls and will suffer electorally, another set wants Uddhav Thackeray to withdraw support immediately after civic results are declared. However, Thackeray doesn't trust Sharad Pawar, and is concerned that if Sena does withdraw support, NCP might prop up a Fadnavis government, resulting in widespread loss of face for the Thackerays.
For live updates on BMC Election 2017, click here.
India
The day, also known as Marathwada Mukti Sangram Din, observes the anniversary of the region's accession to the Indian Union after the Nizam of Hyderabad was defeated by Indian troops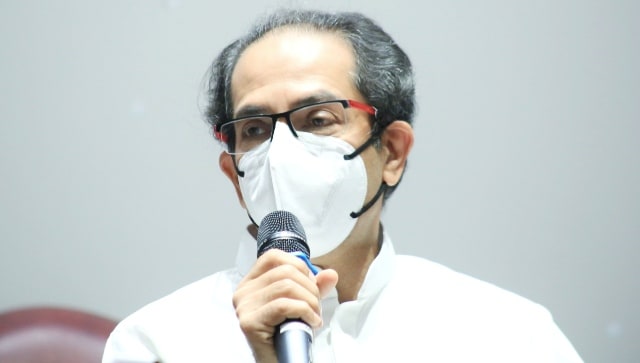 India
Chief Minister Uddhav Thackeray, who made the announcement, urged people not to drop their guard and continue COVID-19-appropriate behaviour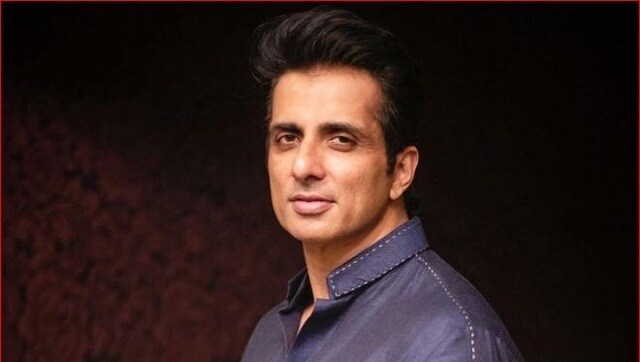 India
The CBDT also accused Sood of violating the Foreign Contribution Regulation Act (FCRA) while raising donations from abroad.