BMC Election 2017: BJP, Shiv Sena get personal with attacks as polling day draws near
BJP's Devendra Fadnavis and Shiv Sena president Uddhav Thackeray have indulged in a vicious personal attack on each other ahead of the BMC election
At 5 pm on Sunday, 19 February, campaigning for the Brihanmumbai Municipal Corporation (BMC) elections will officially end. Therefore, the next 72 hours will be extremely crucial for the Shiv Sena and the BJP, the two parties who are eyeing an absolute majority in the country's richest civic body.
But for the time being, while allegations and counter-allegations continue, there has been no focus on developmental work. And the core problems faced by millions of Mumbaikars also continue.
BJP leader Devendra Fadnavis and Shiv Sena president Uddhav Thackeray have indulged in a particularly vicious personal attack on each other, with the vitriol only increasing ever since their parties had an acrimonious split. The two parties, allies at the Centre and at state level, have been openly attacking each other ever since talks of a seat sharing agreement for the BMC polls fell through.
In all, there are five major political parties in the fray for top honours in Mumbai, although it's ultimately expected to be a toss up between Sena and BJP. Realising this, the two parties have brought in the heavyweights to campaign for them. For Sena, Aditya Thackeray, Sanjay Raut, Anil Parab, Rahul Shewale have all hurled attacks on Fadnavis, while Aashish Shelar, Kirit Somaiya and Madhav Bhandari have joined Fadnavis in taking the Thackerays on.
Fadnavis had challenged Thackeray to disclose his assets and wealth, following which Sena MP Rahul Shewale asked BJP's national president Amit Shah to disclose details of his property. Responding to this, BJP disclosed Shah's property, which was part of the election affidavit. Ahead of the 2007 Gujarat Assembly election, Shah had disclosed assets worth Rs 5.57 crore, which went on to Rs 11.77 crore by the 2012 Gujarat Assembly election, said BJP spokesperson Madhav Bhandari. "But where is Sena chief Uddhav Thackeray's property disclosures?"
Furthermore, BJP MP Kirit Somaiya asked what is the relation between Uddhav Thackeray and seven companies.
In a public rally, Fadnavis had openly asked if saheb (Uddhav) will disclose his wealth. "I am in politics the last 25 years, but my wealth hasn't increased by so much. But will Sena disclose property in the name of Uddhav Thackeray?" the Maharashtra chief minister alleged. He also accused the Sena of having double standards, of claiming to fight for the rights of the "Marathi manoos", while also becoming rich themselves.
On the other hand, the Sena has accused Fadnavis of being complicit in corruption, during his stint as Nagpur mayor in 2001. The BJP is trying to sell itself as a party with a clean image and has been promising a corruption-free regime, but Fadnavis being indicted for corruption by a probe panel could hurt this image.
Sena MLC Anil Parab claimed that various contracts were awarded to specific contractors by the standing committee of the Nagpur Municipal Corporation (NMC) during Fadnavis' stint as mayor from 1997 to 2001. Parab said that by urging Mumbai voters to choose the BJP in Mumbai, Fadnavis is telling them to forget the scams that took place under his tenure in Nagpur.
The Nand Lal Committee appointed by the state government had submitted its report on 27 February, 2001. This report contains proof of all irregularities committed by then NMC mayor Devendra Fadnavis, claimed Parab. However, the chief minister denied all such allegations, saying the report was quashed by both the high court and the Supreme Court.
Apart from this particular issue, the Sena has also slammed Fadnavis over the poor state of law and order in Nagpur. When Fadnavis compared Mumbai to Patna recently, Sena leader Sanjay Raut had said that the law and order situation in Nagpur was as bad as the worst in India. "Fadnavis couldn't manage Nagpur, so how can he manage Mumbai?" Raut had asked.
Meanwhile the BJP has also demanded a ban on the Sena mouthpiece Saamana on 16, 20 and 21 February, as it allegedly violates the election code of conduct, since the state will go to polls on those dates. BJP claimed that Saamana is an official mouthpiece of the Sena which will be circulated on the day the party will contest elections.
However, Sena has ridiculed this demand, instead questioning BJP's affiliation with the Tarun Bharat newspaper. Shweta Shalini, spokesperson of BJP in Maharashtra, who wrote the letter to the state election commission, said, "Saamana is Shiv Sena's mouthpiece. This is a clear violation of the code of conduct. The demand is that action be initiated and an immediate ban on the mentioned dates be imposed."
In response, Uddhav Thackeray condemned the demand, saying BJP was trying to bring about a "covert Emergency" in the state. "The situation has become worse than the Emergency imposed by Indira Gandhi. Why not ban meetings of the chief minister and the prime minister instead?" Uddhav suggested.
Politics
In a series of tweets, his media advisor Raveen Thukral revealed Singh's plans today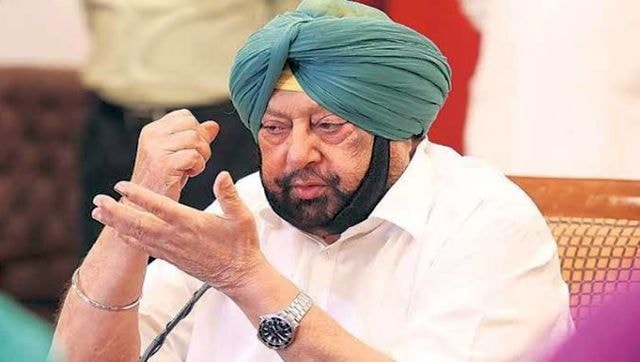 India
BJP general secretary and party in-charge of Punjab affairs Dushyant Gautam said Amarinder, who has announced that he will launch a party, is moving away from the dynasty towards nationalism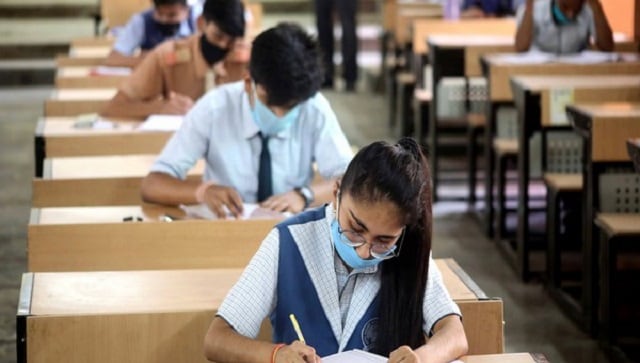 India
In regions where the coronavirus active cases are higher and are likely to increase, the decision to start physical classes can be taken by the local corporations.