BMC Election 2017: A Shiv Sena-Congress tie-up may soon become reality, but will it work?
With no allies left on the ground, Congress, particularly when the party is on a decline, is not a bad option for Shiv Sena at the BMC
Will Shiv Sena do the improbable, by forming a new alliance with the Congress party? Results of the Brihanmumbai Municipal Corporation (BMC) election, where the Sena and BJP ended up with near identical number of seats — 84 and 82 respectively — have meant that this "improbable" scenario could soon become possible.
The problem is that both Shiv Sena and BJP wish to see their own representatives occupy the Mumbai mayor's chair. Given that neither party has enough corporators to reach the magic figure of 114 on its own, they would both need a party like Congress to lend them support. And considering Sena and Congress have joined hands in the past, nobody would really be surprised if they do so again now.
Of course, an easier solution — and a more stable option — is for BJP and Sena to come together. They have been allies since 1984, and have been together at both the Centre and state governments, and forming an alliance for the civic body would only be an extension of this. But it's easier said than done. They would need to forget the acrimonious campaign they had before the BMC election took place.
Moreover, the Shiv Sena is facing an existential crisis now, particularly if it insists on remaining the "big brother" in Maharashtra. The BJP is no longer prepared to accept Shiv Sena in this role, given its own growth in the state and its electoral successes since 2014.
The second arithmetic possibility is Sena's 84 legislators, with support from Congress' 31, crosses the magic figure of 114. But will the Congress react positively? And it's here that the Sena will cite history to point out why Congress should do so. In 2007, Shiv Sena, which was one of the oldest constituents of the National Democratic Alliance (NDA), broke ranks and supported Congress candidate for President of India, Pratibha Patil. Their logic was that nobody from Maharashtra had ever become President, and this was an opportunity. And it would also be the first time a woman would ascend to Rashtrapati Bhavan.
Then Shiv Sena supremo Bal Thackeray had said, "To have a Marathi President was to pay tribute to the 105 martyrs who shed their blood for the formation of Maharashtra, which was founded 47 years ago. The state would be fortunate to have a Maharashtrian President. It would be unfortunate or unlucky to oppose her nomination."
However, even this logic didn't hold true in 2012. Shiv Sena again went against the NDA's Presidential candidate PA Sangma, to support Congress' Pranab Mukherjee for the top job. Moreover, it also rubbed salt into BJP's wounds by saying the country's prestige is at stake with Mukherjee's Presidential run. Thackeray had said, "No one should dare claim that we backstabbed or violated the trust, for we have taken this decision in the supreme interests of the country."
Interestingly, neither Sena nor Thackeray cared to explain how a vote for Sangma would have compromised "national interests". On the other hand, there were speculations that Sena's love for the Congress candidates, both in the 2007 and 2012 Presidential elections, was meant to obtain Congress' assurance that Narayan Rane, who had earlier defected from the Sena, must be held in check and kept miles away from the chief minister's seat in Maharashtra.
To go further back in history, in 1967, within just a year of its formation, the Shiv Sena openly supported the Congress candidate against former Defence Minister VK Krishna Menon, who left the party after the 1962 Chinese invasion. Similarly, in the 1980 general election, the Sena again supported Congress, and received the latter's support when municipal elections were held later. In fact, with Congress' support, Sena even sent two of its representatives to the Maharashtra legislative Council.
The two also came together to agitate in favour of inclusion of Marathi speaking areas of Karnataka with Maharashtra. In fact, such was the camaraderie between the then Congress leadership and Bal Thackeray that in 1981, many Congress cadre at the ground level openly resented the fact that the then Chief Minister AR Antulay was covertly supporting Shiv Sena and its interests.
Incidentally, it was during this period that the Sena, whose influence was hitherto confined primarily to Mumbai and its suburbs, made inroads into rural Maharashtra, particularly in the Konkan region.
If the Sena's growth as a political party is viewed dispassionately, it has always done things that defy consistency and logic. It has always been open to provide support to any party or formation that would serve its own interests better. It has championed, and even, protects the poor, unemployed and underemployed, but at the same time, it has also been in best of relationships with the mightiest and richest of Mumbai. It has meant different things to different interest groups, as a true "populist eruption" and has thrived parasitically on diffused and generalised discontent.
However, there are two features that have been consistent with the Sena: Marathi regionalism and Hindutva. In the initial years, it emphasised only on the first feature; it had a simple programme and limited constituency — reservation of jobs and economic opportunities for Maharashtrians, mainly in the lower echelons of the white-collar employment. Their targets here were the South Indians, particularly Tamilians, who were prominent in the city's intellectual spaces, including in media, education and the cultural spaces, and were also dominant in clerical and lower managements in the capitalist economy of the city because of their familiarity with English language).
Gradually, the party expanded its base as protector of the Mumbai in an era of underworld of extortion, smuggling, drug trafficking, contraband smuggling and bootlegging. Hindutva became a feature of the Sena only in early 80s, when it realised that it could not make inroads into other areas of Maharashtra. It was to gain support of the rural and non-Marathi youth of the state that it resorted to a cause that tided over caste and sub-regional barriers.
Accordingly, it made an alliance with BJP in 1984. And the two parties subsequently came to power in 1995 in the state. However, for quite some time after this, the Sena-BJP alliance has been an uneasy one. And that is precisely because the BJP has its own imperatives and cannot remain always a junior partner to Sena in state politics. But this is something Sena is not prepared to reconcile with. The alliance, even if there is to be one, will be stormy.
It is against this background that Congress, particularly when the party is on a decline, is not a bad option for the Sena. But even here, there are two problems: One, the Congress too is unlikely to consider Sena as the big brother in the state, and play second fiddle to it. And two, it will be a virtual suicide for the Congress if it tolerates the aggressive and infinitely more strident Hindutva causes of the Sena, compared to that of BJP.
Congress will have a terrible time explaining its silence or tolerance, not only in Maharashtra but also in the rest of the country. But then, reasons, patience or long-term considerations are no longer virtues in today's Congress. The party suffers from Modi-phobia so badly that it is prepared to join hands with anybody who hates the prime minister. And here, Shiv Sena chief Udhav Thackeray could turn out to be Rahul Gandhi's biggest ally. Who cares what will happen tomorrow?
India
The BJP attacked Gandhi and alleged that he was trying to fuel propaganda by tweeting an old picture "to claim success of the mahapanchayat".
Politics
Earlier this week, the BJP MLAs from Bagda and Bishnupur, Biswajit Das and Tanmoy Ghosh, had joined Mamata Banerjee's party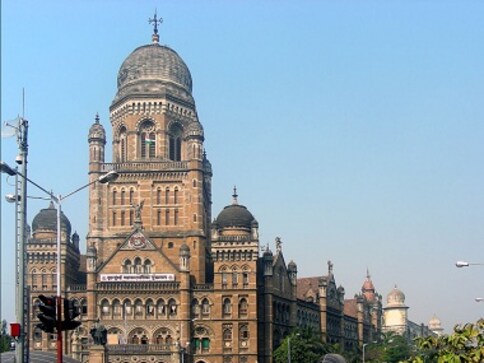 India
On 15 July, the financial capital of the country had logged 545 COVID-19 cases. But after that its daily case count remained below 500 and even went under 190 by mid-August.