BJP's treatment of Gopal Subramanium is a dark sign of things to come
The manner in which the BJP government blocked Subramanium's nomination to the Supreme Court is a harbinger of how it will possibly use its brute power in the near future.
There couldn't have been a more crude and small minded approach by the State apparatus to put down a candidate's nomination as a judge of Supreme Court. The campaign of innuendoes by CBI and Intelligence Bureau against Gopal Subramanium has indeed left a bad taste and will not enhance the image of the government.
The manner in which the BJP government blocked Subramanium's nomination to the Supreme Court is a harbinger of how it will possibly use its brute power in the near future. Clearly, the issue goes beyond an individual judge now and the whole episode could even be an early sign of what might be described as the "Gujaratisation" of the highest judiciary. It is plain to the naked eye that sheer use of political power by the Gujarat executive in the past ten years had resulted in a certain loss of public confidence in the entire investigation and judicial system in that state. It was that loss of confidence that had resulted in many critical cases -- starting from those of the riot victims -- being transferred by the Supreme Court to places outside the state. If such a thing were to happen countrywide, god alone knows where this will lead us. One hopes better sense will prevail among those wielding the levers of power.
The killing in an alleged fake encounter of Sohrabuddin, his wife and later Tulsiram Prajapati, who was the sole witness, was one of the many cases which the Supreme Court brought out of Gujarat to ensure a fair investigation and trial. Subramanium has said in an interview that it was entirely by chance that the SC bench asked him to become an amicus in the case. Gopal says he was sitting in the court waiting to argue some other case when the judges,hearing the Sohrabuddin matter, asked him impromptu whether he would assist the court in that case. He agreed and did it commendably by bringing to light the Amit Shah link in the case. Indeed, if Gopal hadn't been present there, he may not have got that responsibility.
It is clear that the Amit Shah link is what has created so much heat. Now the BJP government seems to be giving out a signal that its mandate in the 2014 general elections gives it the license to politicise all that the Supreme Court has done so far in relation to several Gujarat cases. There appears to be a mistaken thinking that the mandate itself might dilute many of those cases. Remember, the BJP has made the "people's court" argument before.
It is not a coincidence that when Subramanium's appointment was being questioned last week by the Centre, the Mumbai special court judge dealing with the Sohrabuddin matter was chiding Amit Shah's lawyer for seeking Shah's exemption from appearing in the court on rather thin grounds. Subsequently news came this week that the same Mumbai judge has been transferred. One doesn't know whether this is purely coincidental or another display of BJP's newly acquired power.
Power itself is most effective when used with restraint. BJP has shown none of it in the month that they have been in power at the Centre.
Gopal Subramanium was specially invited by the Chief Justice to become a judge of the Supreme Court. The other judges in the collegium also were unanimous in their choice of Subramanium. In fact, it may be pertinent to recall what the Chief Justice of a India, R.M.Lodha said about Subramanium in a personal commendation after Gopal resigned as Solicitor General in 2011 under the UPA regime.
"It was a sad thing to learn that you have resigned from the position of Solicitor General of India. Not only that in every single case --in which you represent the Central Government and its functionaries -- was ably conducted by you but it also reflected your high character, sweet manners and single minded application,"- said Justice Lodha.
Justice Lodha's comments are diametrically opposite to what State agencies like CBI and IB are now suggesting, clearly as an afterthought. What is most intriguing is the same CBI and IB have had the highest regard for Gopal's competence and integrity as they have consulted him on their most sensitive cases for two decades, including during the previous NDA regime. The NDA had even entrusted to him the Parliament attack case.
The ex Chief Justice of India with impeccable reputation, Mr S.H.Kapadia, also wrote to Gopal, saying in his 21 years as a judge in the Mumbai High court and Supreme Court, "I have not come across a more competent, erudite and scholastic law officer as Gopal Subramanian. I say this with all authenticity at my command". He further added, " I wish to put on record that you have served this country as Solicitor General for which the people of this country should be eternally indebted to you".
Mind you, such high praise from the ex CJI is being followed currently by small minded questioning of his character and personal spiritual pursuits by the State agencies. One had thought a big electoral mandate would be followed by some vision and generosity of spirit which should normally define a healthy democratic tradition. But instead we are witnessing, and rather early in the tenure of this government, a low cunning and scant respect for an institution such as the Supreme Court. It will be interesting to see how the SC responds to this new challenge on the horizon.
Author is Executive Editor of Amar Ujala Group
Find latest and upcoming tech gadgets online on Tech2 Gadgets. Get technology news, gadgets reviews & ratings. Popular gadgets including laptop, tablet and mobile specifications, features, prices, comparison.
India
A warming climate, bringing fewer rain days and more intense rainfall events in its wake, makes the role played by tanks even more critical.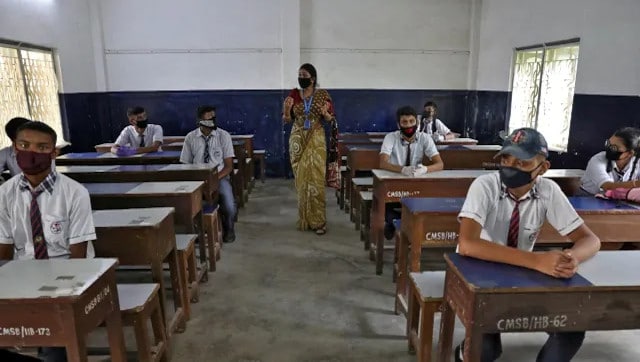 India
The outcomes would be measured in terms of minimum proficiency in grade 3 language, improvement in secondary school completion rate and improvement in governance index scores
World
The timing of the attacks so close to the election and the potential for disruption set off concern inside private security firms, law enforcement and intelligence agencies