BJP's third list of candidates ahead of Gujarat elections sparks more discontent: IK Jadeja, Vasuben Trivedi excluded
Anger has been brewing over the selection of BJP's candidates in Gujarat as many senior leaders like IK Jadeja did not feature on the party's third list.
Ahmedabad: Senior BJP leader IK Jadeja had a sleepless Sunday night hoping to get a ticket to contest the December elections but come Monday, he was all set to fly off to New Delhi as his name does not figure in the third list of 28 candidates for the Gujarat Assembly elections, that has several drops and surprise inclusions.
The former minister is not the only one, anger has been brewing over the selection of as many as 40 names after the BJP released its candidates list in three instalments of 70, 36 and 28.
The third list, released on Monday, is different from the earlier ones in that it has a mix of experience and youth, as well as inclusion of 15 Patels among the 28. There is a surprise induction of industrialist Saurabh Patel, who was Industries and Petrochemicals Minister in the Anandiben Patel government but was subsequently dropped when Vijay Rupani became the chief minister. He is considered close to Anandiben.
Similarly, among the surprise drops are Anandiben's sister Vasuben Trivedi from Jamnagar to accommodate senior leader RC Faldu, who was angry over being dropped from Jamnagar rural constituency to field Congress defector Raghavji Patel. Curiously, protests have begun in Jamnagar over the nomination of an "imported" candidate.
Diamond merchant Nanubhai Vanani, minister of state and the most bitter critic of firebrand Patidar leader Hardik Patel, has been dropped in Surat. In all, five candidates have been replaced in Surat, which is a hub of the Patidar agitation.
Third list of 28 BJP candidates for ensuing general election to the legislative assembly of Gujarat 2017 finalised by BJP Central Election Committee. pic.twitter.com/1DKe4ru9WX

— BJP (@BJP4India) November 20, 2017
Besides this, Jadeja is the key exclusion. In an unprecedented show of protest in the cadre-based disciplined party, scores of supporters of Jadeja had stormed the BJP headquarters on Saturday and they all gathered at the residence of the former minister till Sunday night. His first preference was the Wadhwan seat or otherwise Dhrangadhara in Surendranagar district – both have been given to new faces.
The Kodinar seat in Saurashtra reserved for the Scheduled Caste will be contested by Dr Rambhai Vadher, in place of the sitting MLA Jethabhai Solanki, who had already resigned from the party on Saturday knowing that he may be dropped. He is likely to join the Congress.
In a first, the BJP is learnt to have informed most of the candidates over the telephone before releasing the lists to avoid untoward scenes but that does not seem to have helped.
India
Eleven persons died, while 19 others were brought out alive from the well, in which several people had fallen while trying to rescue a boy in Vidisha district of the state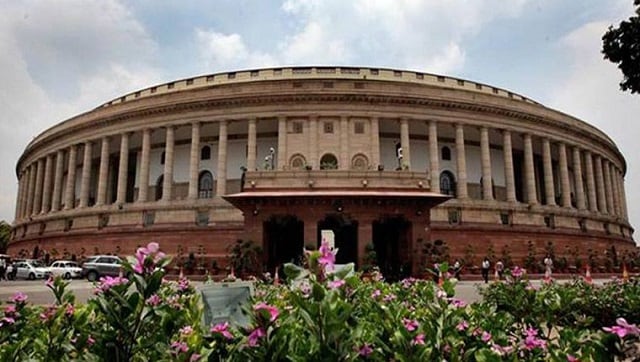 India
This, as seven Opposition parties wrote to President Ram Nath Kovind seeking his intervention to direct the government to discuss farmers' issues and Pegasus row in Parliament, NCP leader Supriya Sule said on Tuesday
Politics
The disruption by Opposition members drew sharp criticism from Prime Minister Modi who accused them of being unable to digest the fact that a large number of new ministers are women, Dalits, tribals and those from other backward classes