Uttar Pradesh civic election results as declared today have shown that saffron surge continues in Uttar Pradesh. This was first big test for Chief Minister Yogi Adityanath — popularity and performance, which he has passed with flying colours.
The victory is even more comforting for the Yogi government in the state and the BJP as Congress party lost badly in Amethi. Local body election in Amethi is taken as yet another manifestation of Congress vice-president Rahul Gandhi's waning popularity in his home constituency, an area which has been considered Congress's pocket borough since the time of former prime minister Rajiv Gandhi. More so, it comes over a week ahead of first phase of polling in Gujarat.
Unlike his rivals — former chief ministers Akhilesh Yadav and Mayawati — Adityanath went whole hog for these elections, campaigning hard for his party, raising the stakes for himself and the BJP. Unlike Akhilesh and Mayawati, Adityanath perhaps was not afraid of taking ownership of a win or a loss.
Adityanath's intensive campaign and BJP's organisational machinery pulling all its might is an indicator as to how the ruling party goes about an election. In his first national council meeting after taking over as BJP president, Amit Shah had said that the party should take all elections very seriously and fight to win it, parliamentary to panchayat.
The end result was overwhelming for the BJP chief and the party — BJP was miles ahead of its all three rivals — Samajwadi Party, Bahujan Samaj Party and the Congress — in 16 municipal corporations, 118 nagar palika parishad (municipality boards) and 438 nagar panchyat. Out of 16 corporation, including newly-created Ayodhya and Mathura, where mayors are elected directly through electorate, the BJP won all except twowhich were won by the BSP.
The civic election results also indicate that people have given a positive nod of the way Adityanath handled the law and order situation in the state, his efforts to improve electricity supply situation – two issues which were of huge popular concern. The results also might be an indicator that opposed to popular opinion, the voters did not take adverse view of the chief minister's handling of the Gorakhpur hospital tragedy.
The state municipal elections had evoked national interest and acquired additional significance for four reasons:
The civic polls were held almost eight months after Adityanath had taken over as the Chief Minister of Uttar Pradesh and the BJP had returned to power in the state after 25 years with a brute four-fifth majority.
The Uttar Pradesh Assembly election were fought in the name of Prime Minister Narendra Modi but the municipal elections were fought under the leadership of Adityanath and as such it was a referendum on his performance and popularity.
Secondly, it was an occasion to assess whether Akhilesh and Mayawati had learnt from their past mistakes and whether they had done hard work to gain some of the lost ground.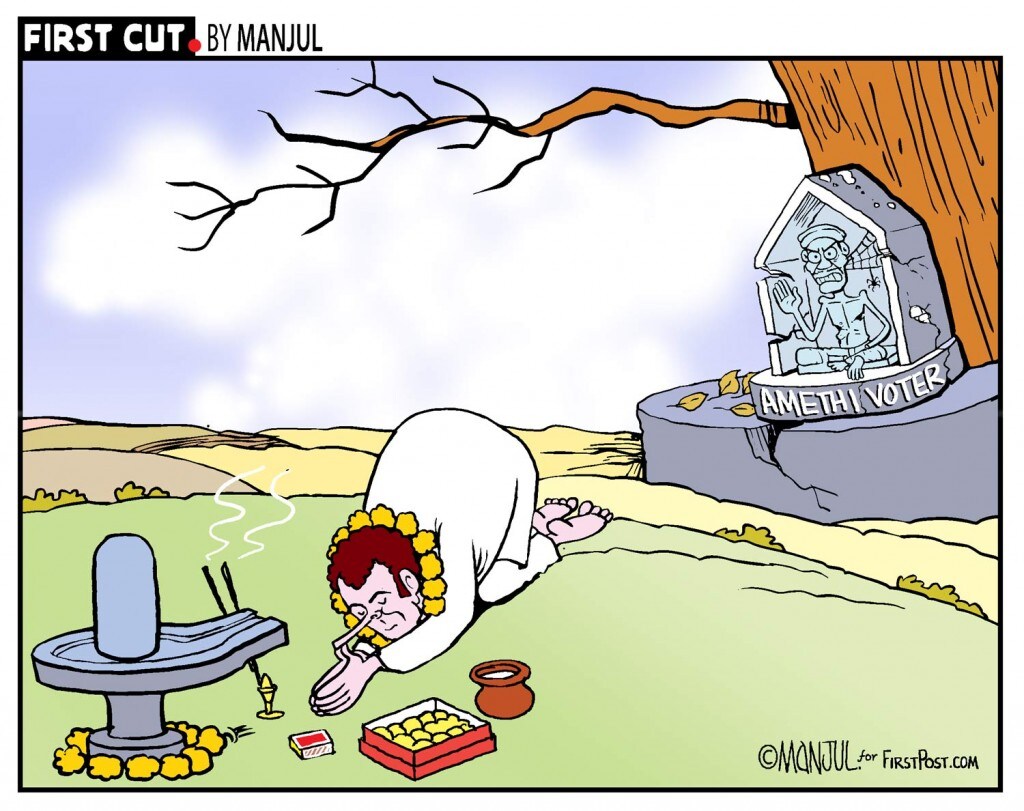 Third, this election was held when campaigning for Gujarat elections has gained pace and as such the overall political atmosphere was surcharged. The outcome of the municipal polls wouldn't tilt the scale in Gujarat but it would certainly become a talking point at election rallies, especially for the winners — in this case, the BJP which will hail their track record of governance, organisational strength and their ever rising appetite to win elections.
Even though there is no direct co-relation between electoral victory or defeat in in one state and its impact on another state, but it depends on how the personalities and parties involved cash it. Results of Maharashtra, Chandigarh, Odisha panchayat polls and such other local body polls held in other states had become big talking point, in the media and in election rallies held by BJP leaders in the run up to the Uttar Pradesh Assembly elections.
Fourth, this is the first electoral mandate since the implementation of the GST regime which is also the first substantive voter mood test. It should be noted that municipal elections are held only in urban areas only.
The results are a severe setback to the Congress party. Out of 652 local bodies, Congress could manage to win only 19. The BJP won 341, Mayawati's BSP was distant second with 116 win, Samajwadi Party could win in 81 and others in 95.
What will make the BJP happier and leave its rivals disappointed is when voters in urban areas in India's most populous state supported BJP despite their initial reservations about GST. The BJP is all set to make UP local bodies election result, endorsement of GST and otherwise, a talking point in campaign rallies  in Gujarat.
Your guide to the latest cricket World Cup stories, analysis, reports, opinions, live updates and scores on https://www.firstpost.com/firstcricket/series/icc-cricket-world-cup-2019.html. Follow us on Twitter and Instagram or like our Facebook page for updates throughout the ongoing event in England and Wales.
Updated Date: Dec 01, 2017 20:17:56 IST