BJP's own Mandal moment: Sub-categorisation of OBCs will deal a fatal blow to caste-driven Opposition parties
The Union govt will set up a Commission under article 340 of the Constitution, to examine the issue of sub-categorisation of the OBCs.
For the past couple of years, the National Commission for Backward Classes (NCBC) had been trying to nudge the central government towards relaxing the annual income bar for OBC reservations from Rs six lakh to Rs 10.5 lakh and to split the 27 percent OBC quota into sub-quotas, namely backward, more backward and extremely backward, so that the relatively powerful castes among the OBCs don't corner all the benefits.
The Union Cabinet, chaired by Prime Minister Narendra Modi, on 23 August, agreed to meet both the demands. It decided to raise the ceiling of the "creamy layer" – annual income bar for quota – from Rs six to Rs eight lakh (but not Rs 10.5 lakh, as the commission had suggested). It also gave the go-ahead to set up a Commission under article 340 of the Constitution, to examine the issue of sub-categorisation of the OBCs.
Bharatiya Janata Party (BJP) president Amit Shah hailed his party's decision to raise the ceiling. "A big section of backward classes will now benefit from reservation and other schemes," he said in a statement. On sub-categorisation, he tweeted:
मोदी सरकार द्वारा उपवर्गों के प्रावधान से अत्याधिक पिछड़ी जातियों को आरक्षण व अन्य योजनाओं में प्राथमिकता देना एक न्यायसंगत पहल है।

— Amit Shah (@AmitShah) August 23, 2017
Modi government's decision to give priority to extremely backward castes in reservation and other schemes by the provision of sub-categorisation is a just initiative. "Castes" and not "extremely backward" being the keyword here. If the latter was truly a concern, the government wouldn't have hiked the income ceiling.
The real purpose of increasing "creamy layer"
The new 'creamy layer' ceiling makes one wonder: Is this not a mockery of social justice? The annual income of Rs eight lakh means that the person would be in a tax paying bracket of 20 percent. Last year's data shows that about 20 lakh individuals earn between Rs 5.5 to 9.5 lakh. Clearly, they are relatively affluent and do not need reservation. So what gives?
Here is why: Sub-categorisation of the OBC quota wouldn't succeed without raising the income ceiling. This was perhaps the main reason that NCBC wanted the government to implement both its suggestions together "because of their strong inter-linkage in ensuring social justice for weaker sections among backwards."
Ensuring social justice for weaker sections among backwards, however, is not the overarching concern behind raising the ceiling. The Rs 10.5 lakh income ceiling, as suggested by NCBC, was found to be too conservative by the parliamentary committee on welfare of OBCs because the share of OBCs in central government jobs remained less than 27 percent. Hence, it recommended raising the creamy layer criteria to Rs 20 lakh.
Justice V Eswaraiah, who heads NCBC, wrote a letter to the ministry of social justice and said, "In spite of three revisions of income criteria, the 27 percent vacancies reserved for OBCs have not been filled up because of the elimination of OBCs having income above the prescribed income limit."
If the current setup – under which relatively stronger OBCs like Yadavs, Kurmis, Meenas etc are supposedly cornering majority of the 27 percent quota – has failed to ensure them 27 percent share in central jobs, sub-categorisation would further make it difficult unless the income ceiling is raised.
Let's assume that the government were to split the 27 percent quota into three categories of nine percent each. In that case, stronger OBCs would easily fill their quotas but more backward and extremely backward ones would find it hard to do so. Hence, a raise in the ceiling.
Two things are clear from this: First, the system is not about providing social justice but to somehow make sure that OBCs' share in central jobs become 27 percent. Second, the idea is not to give priority to extremely backward but to the affluent among the extremely backward castes.
Sub-categorisation is BJP's panacea
The 'creamy layer', which was fixed at Rs one lakh in 1993, has been revised three times so far – to Rs 2.5 lakh in 2004, to Rs 4.5 lakh in 2008 and to Rs six lakh in 2013. But OBCs still remain underrepresented, according to NCBC. Only time will tell whether the latest revision makes things better.
However, one thing is certain: It will rile up some strong castes like Jats, Marathas and Patels, who lie outside the ambit of quota system but are trying to get inside. Their movements are likely to get stronger in the coming months.
Interestingly, the BJP's politics doesn't revolve around these dominant castes. Far from it. In Haryana, it champions non-Jat politics which has become more entrenched after statewide riots last year. In Maharashtra, it has appointed a Brahmin as the chief minister though the relationship between Marathas and the BJP is not caustic, as is the case with Jats in Haryana.
In Gujarat too, instead of going with Nitinbhai Patel, the party chose Vijay Rupani as the chief minister. The party swept Uttar Pradesh by consolidating the support of non-Yadav OBCs and non-Jatav Dalits and appointed a casteless Yogi Adityanath as the chief minister. Similarly, a non-tribal leader Raghubar Das leads Jharkhand.
This doesn't mean that the party won't woo castes like Jats, Marathas or Patels. Their respective state governments have already given them reservations only to be struck down by courts later. However, with the new OBC commission on the verge of formation, these castes will be able to jump on the reservation bandwagon.
Under the proposed commission, which will be a constitutional body, the Parliament can pass a law declaring a caste backward. It is highly unlikely that the Opposition would oppose an inclusion of the aforementioned castes. Many have already voiced their support.
However, the real opposition to their inclusion came from other OBCs, who felt that they would corner all the quota benefits. BJP was also feeling the heat as these castes comprised its vote-bank. It was finding it hard to balance the two. But not anymore. With sub-categorisation of OBC quota, even if Jats, Maratha and Patels are included, they would be competing with only stronger castes like Yadavs, Kurmis, Meenas, Gurjars, etc.
Sub-categorisation coupled with new OBC commission is BJP's Mandal, a political panacea that will deal a fatal blow to the Opposition, especially parties like Mulayam Singh Yadav's Samajwadi Party and Lalu Prasad Yadav's Rashtriya Janata Dal.
The BJP, it seems, is out-Mandaling the champions of the Mandal movement. And it is doing so on a national scale, which makes it that more powerful.
India
Amit Shah is on a two-day visit to Bihar. He also inaugurated five Border Out Posts of Sashastra Seema Bal (SSB) in Kishanganj
Politics
Ahead of his youth rally in Himachal Pradesh, Congress on Friday attacked Prime Minister Narendra Modi saying he must answer why the BJP-led government failed to address issues of unemployment and the debt the state's burdened with.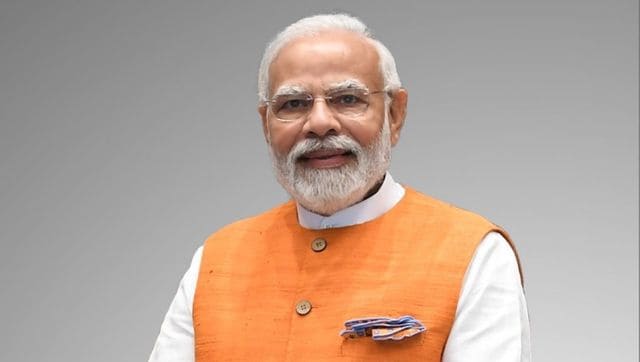 India
Prime Minister Narendra Modi virtually inaugurated the two-day 'National Mayors' Conference' that is being held in Gujarat's Gandhinagar