BJP's Kiran Bedi will be best CM Delhi ever had, says estranged husband
Kiran Bedi is a strong, intelligent and dynamic lady and will be the best CM Delhi ever had, claims her estranged husband Brij Bedi.
Kiran Bedi is a strong, intelligent and dynamic lady and will be the best chief minister the national capital ever had, claims her estranged husband Brij Bedi. But he says while his blessings are with her he will not take part in her electoral campaign because of other commitments.
"Her decision to join politics was sudden and spontaneous; perhaps it was destined to be like this. She was inspired by Prime Minister but I do not know what the BJP wants from her. (However) She has a proven track record. I am sure she will the best CM Delhi ever had. She will serve the city honestly and change the political discourse of the country," Brij told Firstpost over phone from Amritsar, where he runs a school for children of drug addicts.
When asked if he was happy with her decision, he said, "Once she has joined a party and jumped into electoral politics, she should fight like a brave soldier. My blessings are with her."
Explaining why he will not be able to devote time to her campaign, he said, "We stay at different places (Kiran in Delhi and Brij in Amritsar) and have our work commitments. In addition, I am not young enough to accompany her for poll meetings and door-to-door visits. I am eight years older to her."
But Brij said he will do a social media campaign for his wife. "I have many friends on Facebook. I will garner support for her using this platform," he said.
Brij said he never supported any political party because of the mudslinging that goes on in name of politics. "I have always favoured a politics which can bring about change in the society. But unfortunately, today's political discourse has no decency," he said revealing that he had once supported Kejriwal for talking about "transparency, elimination of corruption and clean politics".
He may not be a well-known person like his wife, who is the country first woman IPS officer, but the middle-aged philanthropist holds his own place as a social activist, running campaigns against obscene posters on the city walls, cleaning up the city, preserving paintings, monitoring traffic, giving scholarships to students, educating children of drug addicts and supporting sportspersons.

Brij loves photography. He uses this skill to bring the mess in and around the city into the notice of authorities, whom he describes as "deaf, dumb and blind".
"The lenses of my camera catch the mess in and around the city. The photos help me bring the city's problems in the notice of deaf, dumb and blind authorities. Once I spotted a traffic light pillar lying on the road with live electric wire inside it. I photographed it and other such pillars throughout the city, filed a complaint and got the problem fixed," he said. Because of concerns for growing traffic and violation of traffic rules, Brij was appointed as the chief traffic warden in Amritsar. Since then, he has been regularising traffic at a busy crossing.
A master in History from Punjab University in Chandigarh, Brij has no qualms about being identified as the husband of Kiran Bedi. Although the couple has been living separately for decades, he is proud of his wife's achievements. "There is a famous saying: There is a woman behind every successful man. But in our case, I am the man behind her success," he quips.
"I never stopped her from pursuing her goals. Instead, I supported and encouraged her at every step. I stood by her when she decided to resign as lecturer at Khalsa College to prepare for Indian Administrative Service (IAS). She was extremely disturbed when she did not find her name on the list of successful IAS candidates. I encouraged her to take the challenge and accept the strenuous IPS training in Masuri despite the opposition from her family who did not want her to become a police officer," he explained.
Brij met Kiran in a tennis court of a club in Chandigarh in 1971. The tennis court romance was followed by a simple wedding at a temple wedding. "Kiran was a very good tennis player. We met on the tennis court. We fell in love and decided to marry. As per my precondition that the marriage will be simplest, we tied knot in a temple," he said, adding that "two months after the marriage, Kiran left for training as the first woman IPS officer of the country and I took to farming".
Recalling the "great days", he said with a smile, "We used to exchange five letters every day. They were not typical love letters. We used to share our day-to-day works and experiences. In fact, she decided to indulge in social service because of the content of the letters."
Although they do not live together, Brij says he comes to Delhi every Friday to meet Kiran.
Find latest and upcoming tech gadgets online on Tech2 Gadgets. Get technology news, gadgets reviews & ratings. Popular gadgets including laptop, tablet and mobile specifications, features, prices, comparison.
News & Analysis
Two affordable true wireless earbuds under Rs 5,000, and one of them is already perched on our best of 2020 list.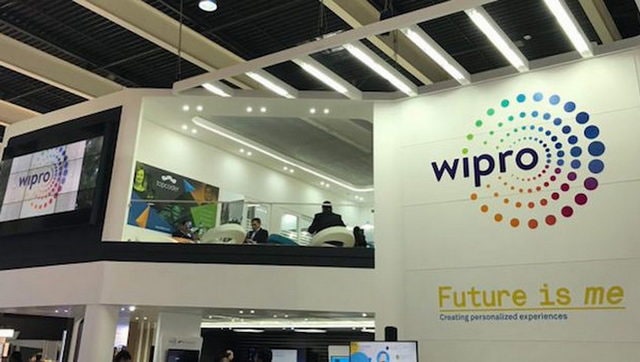 Business
The company, which gets a bulk of its topline from IT services, said it expects revenues from that business to be in the range of $2,102 million to $2,143 million in the March 2021 quarter