BJP's Kashmir conundrum: Article 370 is stronger than party's ambitions
Life has come full circle for the BJP in 60 years. The party's existing think-tank can't make up its mind on Article 370 of our Constitution.
Life has come full circle for the BJP in 60 years. Just like one of its ideologues Shyama Prasad Mukherjee, who vacillated between support and opposition to the contentious issue, the party's existing think-tank can't make up its mind on Article 370 of our Constitution.
The party's confusion—the kind that evokes the frustrating image of a puppy chasing its tail — is out in the open again with its inability to decide whether to stick to its popular stance on Article-370 or bow down to electoral contingencies and abandon a cause that gave it a unique identity.
Speaking at Paddar in Kishtwar on Wednesday, home minister Rajnath Singh said Article 370 should not be 'raked up' during the campaign for 2014 Assembly polls. "It (Article 370) is (a) national issue. It is a matter of debate. BJP's stand on it is clear," Singh told a public meeting.
The problem is that the BJP's stand on the issue is anything but clear.
Will it abrogate the Article? Will it follow its pet-nemesis Jawaharlal Nehru's strategy defined by his famous quote: 'Article-370 ghiste ghiste ghis jayega (it will get eroded on its own)'? Will its promise of repealing the provision -- much as its saugandh (vow) of building a Ram temple in Ayodhya and introducing a uniform civil code -- be dumped for electoral gains?
The BJP's official position on Article-370 in 2014 (it keeps changing with every election manifesto) is that the party will take a decision on the basis of the concurrence of the J&K Assembly. But the problem with its latest stance is that some of its candidates are opposed to abrogation of this provision and have even threatened to pick up guns to oppose any attempt to abolish it.
So, we have a classic Catch-22 situation: BJP needs a majority for repealing Article-370. But if it manages to win the election, its MLAs may not vote against the special status. Net result: Article-370 will survive, with or without a BJP government in the Valley.
The delayed realization that Article-370—its merits can be argued—is inextricably linked to India's history and is an unbreakable link to Kashmir is actually a sign that the BJP is growing up from a juvenile upstart into a mature political outfit.
The BJP's founding fathers had often argued that they were opposed to special status to the Valley and the problem had its genesis in Nehruvian politics. But this is not the entire truth.
It is well known that the current Prime Minister's favourite Congress politician Sardar Patel played an important role in getting the provision for J&K's special status cleared by our Constituent Assembly. Contrary to the BJP-propagated opinion, Patel intervened in a dispute between some Congress party members  opposed to the special status and Jawaharlal Nehru's minister (without portfolio but entrusted with the task of dealing with the issue) Gopalaswamy Ayyangar to ensure the smooth passage of Article 370 (called 306 then). The Sardar's fans ascribe various reasons for his support to Ayyangar but that is a separate debate.
What is, however, not as well known is that Mukherjee, who died in 1953 under mysterious circumstances after being arrested for opposing the special status to Kashmir, had initially accepted the inevitability of Article-370. His shifting position was recently chronicled by writer AG Noorani, who argued in his book 'Article 370 : A Constitutional History of J and K' (OUP, 2011, Page 480) that Mukherjee had accepted the proposition that the Valley was entitled to autonomy. According to former Jansangh chief Balraj Madhok, Mukherjee changed his mind only under pressure from the RSS.
Now that the BJP has diluted its stand again—dialogue not direct action—it is clear that the curtain on one of India's biggest political controversies is about to come down.
Article-370 was meant to be a temporary provision for assuaging the fears of the people in the Valley of before the state's accession to India. Nehru had hoped that Kashmiris would finally realize the benefits of becoming a part of India and Article-370 would die a natural death.
The BJP may, ironically, end up putting its stamp of finality on the temporary provision if it wins the election in Kashmir.
India
The application form will only be considered complete when it is filled completely, payment is done correctly and relevant documents are uploaded to the official website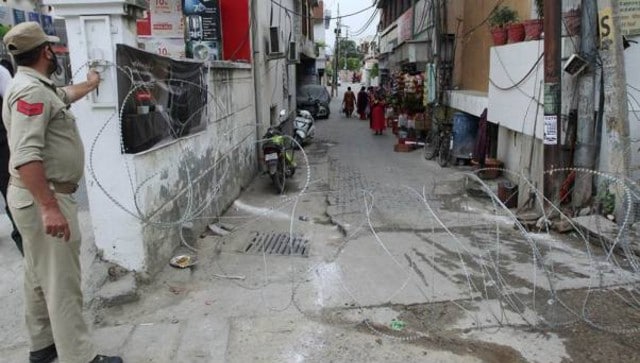 India
The court asked the health secretary of the Union Territory to come out on affidavit within two weeks giving a detailed report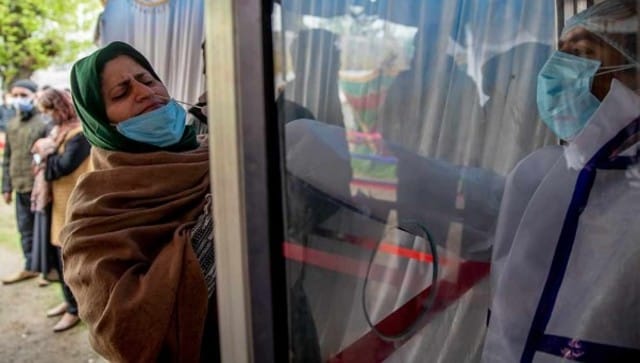 India
COVID-19 cases have seen a sharp rise in the last one month in Jammu and Kashmir with the number of active positive cases having crossed 30,000 on Saturday. The Srinagar district remains the worst hit with over 8,872 active cases and 546 deaths