BJP's hurt at Parliament logjam is disingenuous, Congress only mimicking saffron party's behaviour in Opposition
Let it be said that the BJP taught them well and this current display of martyrdom does not take into account the litany of blockages inspired by the BJP when it sat in Opposition.
They keep telling us our vote is precious and we should cast it with care. If it is so precious, then how come those we give it to are so indifferent to its import?
The first day of the Monsoon Session of Parliament is indicative of exactly how casual and indifferent our elected representatives are to this honour. There is no way that the National Democratic Alliance is going to lose the no-confidence motion brought by the Opposition for day three and is largely only a move steeped in nuisance value. Pretty much like that legendary Vietnam-era slogan 'what if they gave a war and nobody came?' many Indians are correct in feeling thus: What if they gave an election and nobody came? Why do we need to pay these people and keep them in relative splendour while they shirk their duties without qualms?
This incisive Firstpost piece by G Pramod Kumar outlining the number of times the BJP disrupted the Congress-led governments since 1947 is indicative of how India's democracy has been bereft of a mature and contributory Opposition that takes well thought out and considered stances on issues and is not hostile for the sake of being hostile. To be honest, that unequivocal premise: That an Opposition must be anti-everything on mere principle whether it is for the good of the country or not has been the bane of the multi-party system. The BJP wanted UPA ministers to resign before any initiating discussion. Now, the Opposition wants Sushma Swaraj to walk the plank. Same difference.
In 2006, the BJP went out of its way to trip up Parliament. It loved that role. Now it faces much the same. During the 15th Lok Sabha session, the BJP engineered a loss of 61 percent of its time. So, it is now a question of percentages and not intent.
In the United Kingdom, on which we have also largely modeled our democratic set up, the Opposition Shadow Cabinet (OSC) is not only recognised as a functional entity but it also has a specific role. And it is not limited to blocking and disrupting proceedings. The OSC scrutinises corresponding government ministers, develops alternative policies and holds the government to account for its actions. Pretty much the same holds good in Canada. It acts as an ombudsman and even if it is totally impartial being an Opposition, it is not destructive.
We missed that bus in toto. We do not espouse the shadow Cabinet concept and the attitude has increasingly become one of enmity rather than constructive criticism.
Today, the government wrings its hands in the fashion of Lady Macbeth and piously asks: Why can't the Congress-led be supportive? Let it be said that the BJP taught them well and this current display of martyrdom does not take into account the litany of blockages inspired by the BJP when it sat in Opposition. Just read Pramod Kumar's piece for a bird's-eye view of the past seventy years and all the fouls committed by dedicated Opposition parties to wreck the process of governance.
Consequently, just as much as the pointless nature of Friday's 'throw Modi out' exercise irks us as citizens, so too do the gremlins of the past. For Modi to hope in vain that the Opposition comes to its senses is equally absurd because it never has and his party contributed in great measure to the dog in the manger attitude that has typified our democracy's functioning. He is not only being disingenuous, but also naïve. Our democracy has gone off its rails where parliamentary functioning is concerned: The backlog of stuck bills is evidence of this.
After the last session was washed out, now the shenanigans have started again. We the people have not only the power of franchise, but also the power to ask: Why should we continue to suffer this collective nonsense?
India
The glaring gaps in security must not be seen as an isolated event. It reeks of a larger sinister plan to create unrest in Punjab and the rest of India
India
A look at the usage of the two terms by Swami Vivekananda and BR Ambedkar, and how they end up possessing antithetical orientations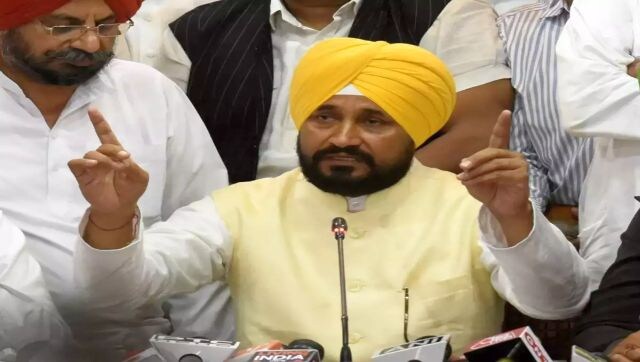 Politics
The Union home ministry has sought a report from the Punjab Government on the security breach during the Prime Minister's visit to Punjab on 5 January, 2022