Not a Mahatma: Modi's Gandhian deal with gau rakshaks lacks moral base
Just as there are no good terrorists and bad terrorists, there are no good gau rakshaks and bad rakshaks.
Two days ago, Prime Minister Narendra Modi offered himself as a collateral to gau rakshaks against Dalit lives.
If you have to shoot, shoot me, not Dalit brothers, the PM said in Hyderabad in a bid to stop the rash of attacks by cow vigilantes across India.
The incorrigible thugs masquerading as gau rakshaks responded, ironically in Andhra Pradesh in less than 48 hours by tying two brothers to a coconut tree and then stripping and thrashing them brutally for skinning a dead cow.
According to NDTV, Mokati Elisa and his brother Lazar were hired to skin a cow that had died of electrocution, the police said. While they were on the job, the brothers were attacked by around 100 "gau-rakshaks" or cow vigilantes who arrived at the spot accusing them of stealing and killing the animal.
Obviously, the vigilantes did not take up the PM on his offer. His entreaties, warnings and pleas for sparing Dalits fell on deaf ears. The outcome, unfortunately, wasn't a big surprise.
In theory, the PM's dramatic offer to gau rakshaks for targeting him instead of Dalits is rooted in the Gandhian ideal of offering his own life to save others from violence and injustice. In 1947, when the entire country was burning in the Partition fire, Gandhi's decision to offer himself as a collateral in Calcutta kept the city free of riots for several days. And when riots broke out after several days of calm, Gandhi went on a hunger strike, saying he would die if Hindus and Muslims do not stop attacking each other.
Unfortunately, there can never be another Gandhi. The apostle of peace was a torch bearer of human conscience, the keeper of collective sanity and inspired many with his ideals and principles. Such was India's love for the Mahatma that every time he put his life at stake, Gandhi ended up achieving his objective, bringing a maddening people back to their moral roots.
But, that was a different age and era. India, its people, politicians, politics, morals and ideals have changed dramatically over the past six decades. Modi's plaintive plea, for several reasons, is unlikely to have any impact on the vigilantes.
Part of the blame for losing the moral high ground on the issue of cow vigilantism should go to the BJP and the PM. Over the past few decades, Indians had moved on from emotive and silly debates around gau raksha, gobar and gau mutra (dung and urine). But the BJP, with the overt objective of polarising the country, reignited this medieval debate in a modern country.
As the New York Times pointed out in a stinging editorial, "The cow, sacred to Hindus, has become a lightning rod for the Hindu right under Mr. Modi's Bharatiya Janata Party government. Mr. Modi himself has exploited the cow slaughter issue at rallies. The BJP's president, Amit Shah, has boasted, 'Wherever there is a BJP government, there is a ban on beef.'"
As Ghalib asked: Kaaba kis munh se jaoge, Ghalib?
The strength of moral force moves people only if the person exercising it is seen as a paragon of virtue, truth and idealism. The BJP, by inserting cows into the Indian narrative for electoral gains, has lost that right.
Now that the genie, uncorked by the BJP itself, is out of the bottle, the PM will have to take a series of initiatives to control the narrative. A countrywide crackdown on thugs out to extort money and unleash violence in the name of cow appears inevitable. The sooner it begins, the better it would be for the BJP and the country.
He will also have to address the problem of his selective outrage against cow vigilantes. Just as there are no good terrorists and bad terrorists, there are no good gau rakshaks and bad rakshaks. Everyone who dispenses street justice in the name of cow protection, regardless of party and ideological affiliation, should be punished like a criminal.
Finally, since the PM is keen to walk into the Mahatma's footsteps, he should recall the most important lesson from Gandhi's success in keeping Calcutta quiet: He put his life at stake for the entire humanity; not just for Dalits or Hindus.
Subscribe to Moneycontrol Pro at ₹499 for the first year. Use code PRO499. Limited period offer. *T&C apply
Entertainment
Netflix documentary Biggie: I Got a Story to Tell "unclenches your chest" when it decodes the human behind B.I.G., always "enshrined as a legend, a deity for so long."
Lifestyle
Through this fortnightly column, Tales From TJ Road, Bachi Karkaria tells the story of Mumbai's metromorphosis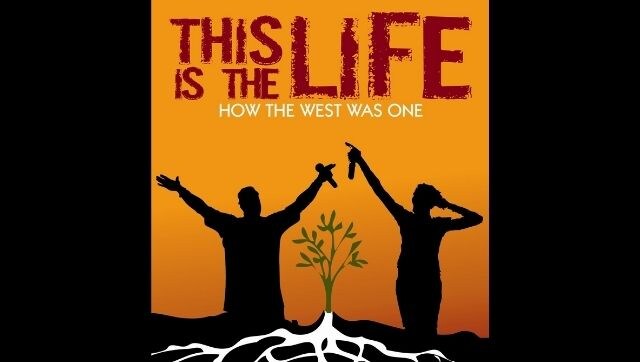 Entertainment
Ava DuVernay's This Is the Life is a refreshing portrait of a 1990s California hip-hop subculture that thrived separately from gangsta rap