BJP's Gujarat win proves GST, demonetisation aren't potent weapons; Congress needs new strategy to fight Modi
The outcome will also infuse BJP with confidence that GST is no longer a threat. This will be crucial as the party faces more Assembly polls next year.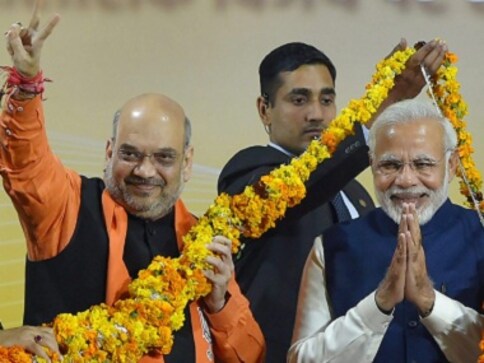 Despite the Congress' resurgence in Gujarat and despite Bharatiya Janata Party's (BJP) narrow winning margin (just seven seats above the magic number of 92), the fact is that BJP has retained power in Gujarat for the sixth consecutive term and has also decisively wrested power from Congress in Himachal Pradesh, thus leaving only a handful of states with its political rivals.
At the end of the day, however, what matters is who forms the government; undercurrents and voting trends are, at best, discussion points for future polls.
From an economic reform perspective, BJP's victory augurs well for the country. This is a direct public endorsement of Narendra Modi's economic reform policies so far, including the controversial demonetisation move and the botched up roll-out of Goods and Services Tax (GST) that hurt small traders.
But one of the biggest takeaways of the Gujarat elections is that the poll outcome has vindicated the government's stance on GST, just like the victory in Uttar Pradesh earlier this year, which came two months after demonetisation, had vindicated the earlier controversial move.
In Gujarat, the fact that BJP made big gains from urban centres and won a majority of seats in the industry-heavy Surat area shows beyond doubt that GST hardly impacted the party's poll fortunes. Voteshare and seat tally erosion came from the rural belt (Saurashtra and Kutch) where Congress made big gains. Here, the reasons are mainly the agrarian/rural distress and unemployment — not necessarily GST-related woes.
As reported on Livemint, "Of the 55 urban constituencies in central Gujarat spread over Ahmedabad, Surat, Vadodara, and Rajkot, the BJP has won 44 seats, four less than its tally in 2012. The Congress has won the remaining 11 seats, four more than in 2012. Of the 127 semi-urban and rural seats, the Congress has won 68 seats and the BJP 55."
That sums up the rural-urban divide in voting patterns.
Undoubtedly, the Congress was pinning its hopes on GST's impact on small traders, expecting that the anger will convert into votes boosting its poll prospects. Rahul Gandhi aimed to cash in on this anger, coning the term 'Gabbar Singh Tax'. But while there indeed was anger, this never translated into votes. The main reason for this is that the Modi government swiftly sensed growing discontent on the ground after GST was rolled out. It overhauled the GST structure quickly — both tax rates and the compliance process. Small traders were promised easier compliance norms and a host of mass-consumed goods were brought in lower tax brackets.
This worked in BJP's favour in Gujarat. In the absence of these swift measures, Rahul Gandhi's 'Gabbar Singh Tax' jibe would have shown results in Gujarat's polling booths. It didn't.
The outcome will also infuse the BJP leaders and cadres with confidence that GST is no longer a threat to is the party's future prospects. This will be crucial as the party faces more Assembly polls next year. For the Congress, the task is to find new issues, as both GST and demonetisation have lost political steam as anti-BJP weapons.
At a larger level too, BJP's twin victory augurs well for the economy. The very reason stock markets bounced back to positive territory after a 800-point intra-day slump is nothing but investor expectation that political stability continuance will embolden the government to carry forward the reform agenda. In the three-and-a-half years of Modi, reforms (even though some of them incremental) have got a major push. The introduction of GST, efforts to clean up the parallel economy, a new bankruptcy code, subsidy rationalisation measures, improvement on the fiscal front and the new monetary policy framework — all meant India is finally resuming its reform-course after a long period of policy paralysis.
Had BJP lost in Gujarat, that would have put the government on the back foot on the reform front. Rahul Gandhi, who has undoubtedly emerged as a serious leader post-Gujarat by managing to grab a sizeable share of BJP's votes, will have to now rework his anti-Modi electoral strategy for ensuing state polls beyond economic discontent.
Rahul will have to certainly think beyond 'Gabbar Singh' to take on the indomitable Modi.
Politics
The 78-year-old Lingayat strongman said he had offered to resign two months ago with an intention to make way for others and asserted that he won't name a possible successor even if asked to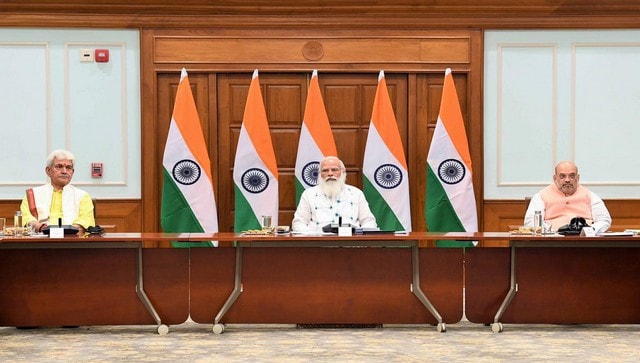 Politics
Let us look at a few smaller equations and solve the larger riddle where Opposition politics stands now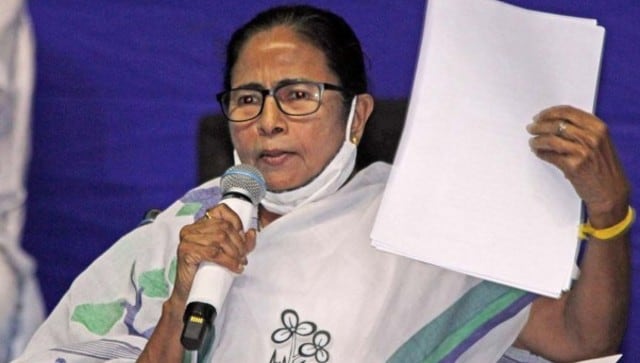 Politics
All this in the backdrop of #AbkiBaarDidiSarkar trending on Twitter, thus further fuelling rumours about a United Front.