BJP's decision to boycott NDTV shows its seriousness about social media
A tweet wrongly attributed to the BJP leader has resulted in the party boycotting the channel's panel discussions.
A purported tweet against Narendra Modi attributed to BJP leader Sushma Swaraj has resulted in the party boycotting all panel discussions on NDTV and its supporters accusing the channel of attempting to create a split in the party through false news.
The channel's Twitter handle @ndtv had tweeted that following the BJP's central election committee meet on 8 March, a tweet by Swaraj had questioned the move to let the party's prime ministerial candidate, Narendra Modi, contest from the Varanasi seat. Senior BJP leader Murli Manohar Joshi is the the current MP from the constituency and reports from there have said that he is not willing to step aside in favour of the Gujarat Chief Minister.
Swaraj was reported to have said that if there was a Modi wave across the country, what was the need to have him contesting from Joshi's seat.
While Aaj Tak ran a similar report on its website's breaking news section (that is since not visible) attributing Swaraj's comments to sources present at the BJP meet, the NDTV tweet attributed it to Swaraj's twitter handle.
The tweet was not to be found on the BJP leader's timeline, but the tweet by the channel quickly earned Swaraj widespread criticism on Twitter.
The BJP retaliated by issuing a press release stating that it would stay away from all debates on the channel.
"Tweet being manufactured by a channel in order to hurt BJP is unprecedented. BJP therefore has decided to keep away from panel discussions of NDTV for present," the party said in a brief statement.
A party taking a decision to boycott a channel over a  purported tweet is unprecedented in India, and while there has been criticism that it is an extreme and overblown reaction, what it does serve to highlight is just how seriously political parties are taking social media in the run up to the Lok Sabha polls.
The BJP in particular has been effectively using social media and Twitter in particular to reach out to supporters and mobilize support for its candidates. And its Prime Ministerial candidate Narendra Modi has been placing particular emphasis on the medium for a while now.
In addition to the fact that Modi has over 3.5 million Twitter followers, he has also been asking state BJP units to take both Twitter and Facebook seriously.
In June last year, Modi visited the Maharashtra BJP unit to set the agenda for the party, telling them to get him social media addresses of 1 lakh people from each of the 48 Lok Sabha seats in the state.
Modi reportedly laid down a five point agenda for the state unit of the party telling them to collect social media addresses from all the constituencies of the state, including those that would be contested by ally Shiv Sena's candidates.
He has also repeatedly told party workers about the use of social media and modern technology to reach out to young and first time voters. Modi has maintained in earlier interactions with the party leadership that this section of voters is desperate for change. The number of people below the age of 35 is estimated to be around 65 percent of the total population.
The Congress has tried hard to play catch up, but have not been able to command anything close to what the BJP holds over political discourse on social media. Their supporters are many, and are extremely vocal in their support for Modi in particular, and the BJP in general. In many ways, the party treats social media like another constituency - one that it must win over and keep happy if it is to do well in the election.
Therefore from a party point of view, having a tweet criticising Modi being attributed to one of its most senior leaders can be seen as nothing short of a disaster. This could also explain the reactions by other BJP leaders who sharply hit out at the channel.
BJP leader Arun Jaitley tweeted as follows:
A concocted tweet of Sushma Swaraj intended to create a controversy-Unpardonable. I hope NDTV enquires who did it ?

— Arun Jaitley (@arunjaitley) March 8, 2014
The controversy prompted NDTV editor Barkha Dutt to also apologise on Twitter and say that the tweet had been incorrectly attributed to the BJP leader:
An erroneous tweet from @ndtv attributed a comment to @SushmaSwarajbjp that she never made on Modi. We would like to apologise for this

— barkha dutt (@BDUTT) March 8, 2014
In election season, it is unlikely the party will stay away from the channel for too long. Be as it may however, the BJP has made its point, both about social media and being misquoted, abundantly clear. 
Opinion
CAA protesters are well aware that if they cannot convince by facts at least they can confuse by rhetoric
Explainers
Saket Gokhale is an RTI activist, who joined the Trinamool in August 2021. A spokesperson of the party, he has been arrested for spreading fake news about Prime Minister Narendra Modi's visit to Morbi in the wake of the bridge collapse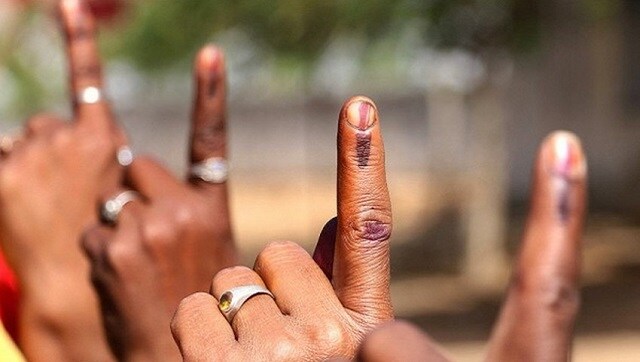 Opinion
With enterprise and economic growth pitted against freebies and subsidies, Gujarat 2022 is in many ways laying out a template for how elections of the future in India ought to be fought