BJP's candidate dilemma may hurt party in PM Modi's parliamentary constituency Varanasi
Varanasi is not turning out to be the cakewalk the BJP might have hoped for its Assembly candidates in Prime Minister Narendra Modi's Lok Sabha constituency.
Varanasi (UP): Varanasi is not turning out to be the cakewalk the BJP might have hoped for its Assembly candidates in Prime Minister Narendra Modi's Lok Sabha constituency.
Factors like consolidation of opposition votes and well-entrenched rival candidates against BJP's perceived fumbling in picking its nominees have come together to make contests close in this high-profile seat.
BJP President Amit Shah might have dismissed opposition's suggestions that multiple public events by Modi here besides deployment of a number of union ministers and top party leaders in campaigning is indicative of "desperation" in his ranks but it is clear that his party is going out of the way to ensure a good saffron show.
"I am a little critical. There is an excess effort from the BJP and people can feel it. Everybody has a role and stature and I think it (Modi's numerous events) diminishes the prime minister's chair," said Ashok Kumar Upadhyay, a professor in Political Science Department of Banaras Hindu University. He, however, told PTI that the overdrive may end up helping the saffron party by winning over floating voters who are guided by the "wave".
The BJP had won three of the five seats falling in the Varanasi parliamentary constituency in 2012 and has changed two of the three winners this time round.
Neelkanth Tiwari is making his electoral debut replacing seven-time MLA Shyamdev Roy Chaudhari in Varanasi South seat and Saurabh Srivastava takes the baton from his mother Jyotsana Srivastava in Varanasi Cantonment. Both changes have not gone down well with sections of party cadres.
The party leadership has worked overtime to placate Chaudhari, well-regarded for his affability and accessibility,n with Shah reaching out to him.
The change in Cantonment has invited allegations of dynasty politics as the Srivastava family has long held the constituency and even Saurabh Srivastava's late father was an MLA before his mother stepped in his shoes.
In Varanasi North, Muslims are in substantial numbers and have rallied around the Samajwadi Party-Congress candidate and former MLA Abdul Samad Ansari.
Ravindra Jaisawal of the BJP had won from here by a narrow margin and the combined votes of the two alliance partners has made matters difficult for him.
Former MP Rajesh Mishra and Anil Srivastava are the alliance candidates in the North and Cantt seats.
Even in the Cantonment seat, the SP and the Congress had together got more votes than the winning BJP candidate last time.
The SP has sitting MLAs in Sevapuri and Rohaniya, two remaining seats, and its alliance with the Congress is expected to bring in extra votes.
Both the BJP and its ally Apna Dal are in the fray in Rohaniya as they could not reach an agreement on this seat.
However, BJP leaders have expressed confidence that Modi's chemistry will prevail over the arithmetic advantage the alliance enjoys.
"We will sweep Varanasi," said Uttar Pradesh BJP chief Keshav Prasad Maurya, adding the "Modi wave" will blow away rivals SP-Congress and the BSP in the elections.
"We love Modi. Of course, our party erred in choice of candidates. But it won't have an impact. Varanasi cannot ignore the prime minister," said Ajit Misra, a local BJP worker.
The saffron party had expected that Modi's road show on Saturday will clearly turn the tide in its favour but an equally impressive show of strength by Chief Minister Akhilesh Yadav and Congress vice president Rahul Gandhi later in the day showed the alliance's formidable presence.
Subscribe to Moneycontrol Pro at ₹499 for the first year. Use code PRO499. Limited period offer. *T&C apply
Politics
Modi's rally is said to be culmination of the 'Parivartan Yatra' launched by the saffron party in the poll-bound Bengal in February this year
Politics
While the saffron party is bolstered by the 2019 Lok Sabha polls and the stream of top TMC leaders seeking to join it, the TMC has tried to show Mamata as "Bengal's own daughter" and the BJP as "outsiders"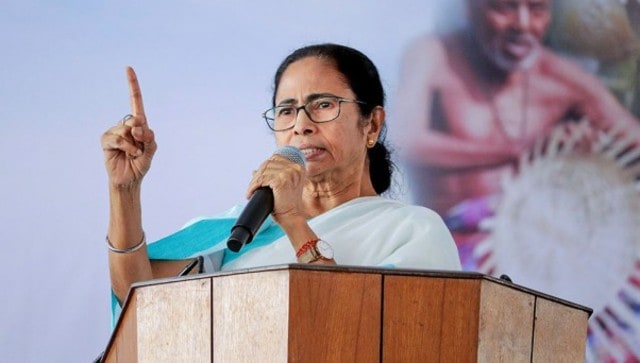 Politics
Calling the upcoming state elections a 'Didi versus BJP' contest, the West Bengal CM said, "The fight is between me and the BJP in all 294 seats".