BJP's 'anti-Muslim Ambedkar' pitch is a big, fat lie
In fact Ambedkar had warned the Muslim leadership that if they created a minority identity based political unit, such as Muslim League, it would further consolidate the politics of a majority Hindu identity.
In the middle of the general elections, the Sangh Parivar has cleverly tried to spark a debate by suggesting that Dalit icon and author of India's constitution, Dr. BR Ambedkar did not trust the Muslims.
Suddenly there were statements and TV channel discussions on how Ambedkar viewed the Muslims of India negatively. A nameless Twitter account holder, probably propped by the BJP, sent this writer a link to Ambedkar's bunch of essays titled, Pakistan or The Partition of India, as proof that he did not view Indian Muslims positively. This work was sent to me because I had suggested that there was no evidence in any scholarly work that Ambedkar disliked the Muslims.
A quick reading of Ambedkar's essays told me that the Sangh Parivar had yet again sought to give a highly selective interpretation of the Dalit icon, just as they are prone to doing with Sardar Patel or other important leaders of the freedom movement.
The immediate provocation for the current debate on Ambedkar and Muslims is the BJP's desire to take away some of the core Dalit votes in Uttar Pradesh. Dalits constitute 22 percent and Muslims 18 percent of the votes in Uttar Pradesh. Of late, Mayawati has been particularly emphasising in her public meetings that the Dalits and Muslims must work together as they have both suffered pathetic living conditions since 1947. Mayawati is repeating this message because there have been reports of BJP having got part of the BSP's core Dalit votes in the initial phase of polls in UP, especially in Western UP where the election had got totally polarised between Hindus and Muslims.
But Mayawati is trying to re-emphasise that Dalits and Muslims, who have remained poor and backward since 1947, have reason to work together against the upper caste Hindu elite. In fact this is precisely the big message that Dr BR Ambedkar tries to give in his work, Pakistan or Partition of India, where he examines the genuine predicaments of the Muslim minority in a predominantly Hindu society.
Far from distrusting the Indian Muslims, Ambedkar says, "There are many lower orders in the Hindu society whose economic, political and social needs are the same as those of the majority of the Muslims and they could be far more ready to make a common cause with the Muslim than they would with high caste Hindus who have denied and deprived them of ordinary human rights for centuries".
Ambedkar further argues, "Is it not true that under the Montagu-Chemsford Reforms, in most Indian provinces the Muslims, Non-Brahmins and Depressed classes united together and worked the reforms as members of one team from 1920 to 1937? Herein lies the most fruitful method of communal harmony among Hindus and Muslims and of destroying the danger of Hindu Raj". So Ambedkar clearly sought lasting Dalit-Muslim unity.
Each time the Sangh parivar quotes Ambedkar for its ends, it actually brings out the fact that all the ideas and formulations of the great Dalit leader were aimed at preventing the Hindu Raj. In the same essays, Ambedkar said, "If Hindu Raj does become a fact, it will, no doubt be the greatest calamity for this country. It is a menace to liberty, equality and fraternity. It is incompatible with democracy. It must be stopped at any cost."
Thus Ambedkar condemned the notion of Hindu Raj in the strongest terms seeing it as the biggest threat to the idea of India. In fact Ambedkar had warned the Muslim leadership that if they created a minority identity based political unit, such as Muslim League, it would further consolidate the politics of a majority Hindu identity. That will be like walking into a trap, Ambedkar had suggested. So it was best that Muslims aligned with the depressed Hindu classes. To some extent, Ambedkar was prophetic as the Sangh Parivar continues to work on the Hindu Raj project in many overt and covert ways.
Also, it was from a position of empathy that Ambedkar critiqued the social practices of Indian Muslims and urged them to reform the way Muslims had done in other parts of the world, like Turkey. Ambedkar said Indian Muslims did not reform because the predominantly Hindu environment created a feeling that they were being socially and politically encroached upon by the majority community. "As a protection against this gradual weaning away, the Mussalman is led to insist on preserving everything that is Islamic without caring to examine whether it is helpful or harmful to his society… It is this consciousness, that he has to save himself from being submerged by the Hindus, socially and politically, which remains the primary cause why Indian Muslims are backward", Ambedkar says with considerable empathy. Of course, he squarely blames the Muslim leadership for being narrow in their approach by doing deals separately with the Congress leaders.
So Ambedkar's view of Indian Muslims is very nuanced and cannot be taken out of context, which the Sangh parivar is prone to doing to suit its present-day political needs.
The evolution of Sangh Parivar's strategy on Ambedkar is aptly captured by Anand Teltumbde, a well-known Dalit scholar and activist. According to Teltumbde, "Initially,the Hindutva forces grudged Amedkar's virulent criticism of everything Hindu and sulked over his forsaking Hindu religion and embracing Buddhism. But when they realized that Ambedkar symbolized the aspirations of the vast majority of the Dalits in the country … they adopted a strategy of co-opting Ambedkar. This strategy led to the launch of the Samajik Samrasata Manch (social assimilation platform) that provided space for willing sections of Dalits to be brainwashed by the Sangh Parivar."
Whether it is Ambedkar, Sardar Patel or Gandhi, the Sangh Parivar continues its attempt to co-opt these leaders in one way or other. But the key question is -- can a leopard change its spots?
India
When official claims are scrutinised in the context of long queues at cremation grounds and large-scale discrepancies in data, the picture becomes even more alarming.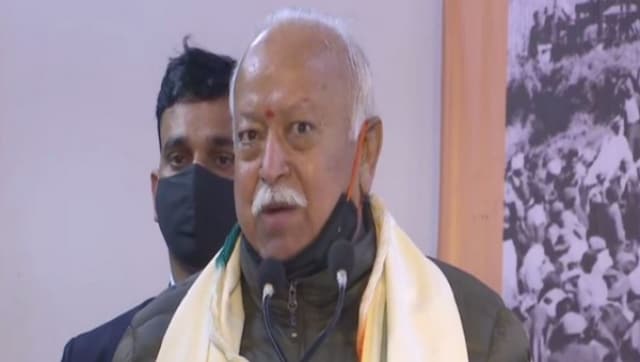 India
Addressing a lecture series, the RSS chief said the country should stay united and work as a team in these testing times, instead of pointing fingers at each other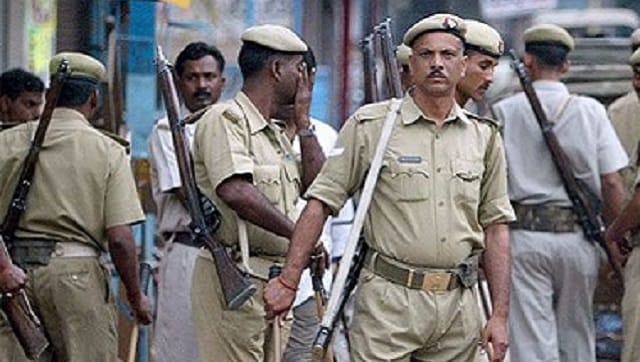 India
The deceased inmates have been identified as gangster Anshu Dixit, Merazuddin alias Meraj Ali, and Mukeem Kala, officials said