BJP's ally in UP, Suheldev Bhartiya Samaj Party, may contest 12 seats in Gujarat Assembly polls
BJP's alliance partner, Suheldev Bhartiya Samaj Party (SBSP), is now planning to put up its candidates for 12 seats in 3 districts of Gujarat for Assembly election
Lucknow: After contesting the Uttar Pradesh civic election separately, BJP's alliance partner, the Suheldev Bhartiya Samaj Party (SBSP), is now planning to put up its candidates for 12 seats in three districts of Gujarat for the Assembly election.
"Our alliance with BJP is not at the national level. We also want to contest Assembly election for some seats in Gujarat with BJP. A message was sent to BJP president Amit Shah a fortnight back but we did not get any reply. Our party will contest on 12 seats in Vadodara, Vapi, and Surat," SBSP chief Om Prakash Rajbhar told PTI.
He said that in these 12 constituencies, there are people from eastern Uttar Pradesh.
If Amit Shah gives us some seats we will agree otherwise we will contest, Rajbhar, a cabinet minister in the Yogi Adityanath government in Uttar Pradesh, said.
"We are following the alliance in Uttar Pradesh but in the civic polls, as there was no agreement, both of us are contesting," he said.
Rajbhar had on 6 November announced contesting civic election stating that as his party did not get a "positive response" from the BJP, he had to take the decision to go alone.
He had said that "time will tell" whether contesting the urban local body elections separately will affect his party's ties with the BJP.
Rajbhar has also said that his party may contest the 2019 Lok Sabha elections separately "if the BJP persists with such an attitude".
The SBSP has four MLAs in Uttar Pradesh.
In the 2017 Uttar Pradesh Assembly election, the BJP along with its allies, Apna Dal(S) and SBSP bagged an overwhelming 325 seats in the 403-member Legislative Assembly.
The BJP had won 312 Assembly seats (out of 384 it contested), while Apna Dal(S) won nine seats out of 11 it had contested. The SBSP grabbed four seats out of eight it contested.
Click here for detailed coverage of Gujarat Assembly Election 2017 
India
The two-member Appointments Committee of the Cabinet comprises the Prime Minister and the Home Minister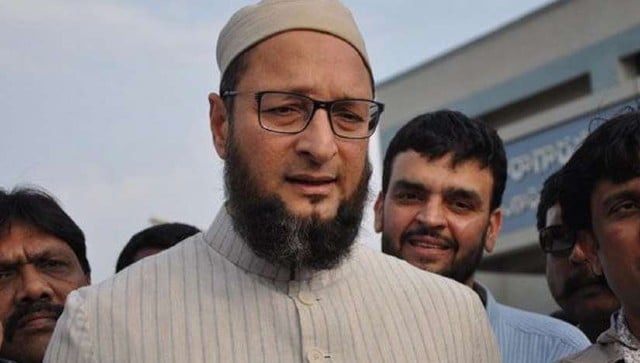 India
Asaduddin Owaisi had earlier announced that AIMIM will contest 100 seats in Uttar Pradesh polls scheduled early next year
India
Population dynamics can pose both challenges and opportunities to development efforts depending on the ratio of availability of resources