BJP's 2014 poll strategy: Modi's plans vs UPA's failures
In the run-up to the 2014 Lok Sabha polls, the fight between Congress and BJP hots up.
With the 2014 Lok Sabha elections less than a year away, the Congress and the BJP are understandably muscling up - the evidence of which can be seen in the increased frequency of the Twitter wars between the parties.
However, if a report on The Economic Times is to be believed, the BJP has a neat strategy up its sleeves. It will campaign aggressively in the 300 constituencies across India on which they already have a fair amount of influence. For the rest, they intend to take a leaf out of their social media battles and pit poster-boy Narendra Modi's vision against the many goof-ups of the Congress. Needless to say, at least from the dominant social media discourse, it seems the BJP already has a winner on its hands.
BJP expects the campaign to get traction in these seats as the large voting block of urban youth have been increasingly participating in mass mobilisation exercises against the government over issues such as corruption, a leader said. The party is gearing up to target Congress for the fiscal mess, high unemployment and lack of opportunities under the current regime. The government had recently conceded that self-employed workforce shrank to 50.7% from 56.4% of the total workforce under its watch.
The focus, clearly, is on youth and other citizens who are active participants in the various political narratives in the country.
Social media, therefore, will play the big role of a catalyst in mobilising political opinions. Probably, the parties are hoping that a dialogue started on the Internet might eventually spill on to the the more traditional forms of English and vernacular media, thereby evoking a strong political reaction from a greater number of people. Taking a major leap in that direction, Narendra Modi reportedly has hired renowned IT entrepreneurs Rajesh Jain and BG Mahesh to lead his social media campaign in the run up to the 2014 elections.
The Times of India reports:
Jain, who famously sold IndiaWorld to Sify for Rs 499 crore triggering a dotcom rush in the late '90s, and Mahesh, who founded IndiaInfo and OneIndia, are putting together a 100-member content and technology team in Bangalore to drive Modi's internet campaign.
The report notes that there is little doubt about the fact that Modi's social media popularity quotient can alone trump that of several Congress leaders put together.
It is also a fact that the only Congress leader who invokes the kind of Internet buzz that Modi does is Rahul Gandhi, who has no presence on social media. It helps that there are equal numbers of strongly vocal critics and noisy supporters of Modi on Twitter and Facebook leading to raucous, high-on-adrenaline debates, that ensure that the spotlight never moves away from Modi.
Congress, however, might have realised their social media disadvantage. As reported on Economic Times today, the Congress too is gearing up for a stronger social media face.
Ajay Maken, AICC general secretary in charge of media, has woken up to the fact that they might be losing out on popular political sharing on Twitter. "I liken Twitter and other social-media micro-blogging sites to the chai or paan shops in small towns. Just as political discussions of every level take place in these places, cyber space is just another medium. Therefore Congress needs to be there," said Maken. He also sounded out the bugle against 'Mr Modi' saying that while the party has nothing against him, they would not let him get away with faulty development claims.
The daggers have been drawn. The wait is on to see who makes a first kill.
Find latest and upcoming tech gadgets online on Tech2 Gadgets. Get technology news, gadgets reviews & ratings. Popular gadgets including laptop, tablet and mobile specifications, features, prices, comparison.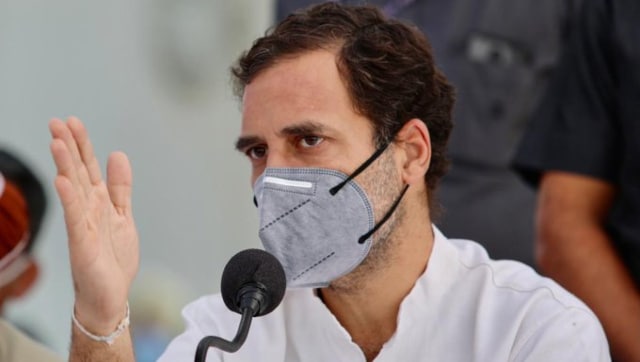 Politics
In a tweet, Prime Minister Narendra Modi had announced that he will address the nation at 6 pm today
Politics
The BJP attacked Rahul Gandhi and Priyanka Gandhi Vadra of being selective in cases of atrocities against women and questioned their 'silence' over the alleged rape and killing of a six-year-old girl in Punjab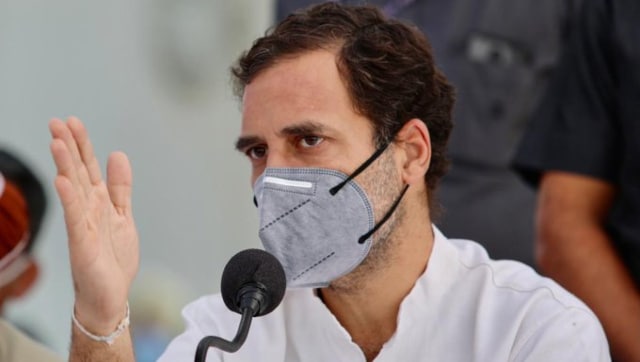 India
Rahul, who arrived in West Champaran district for his second round of campaigning in the ongoing state elections, also attacked Bihar chief minister Nitish Kumar over unemployment and the issue of migration