BJP turning Congress? Lack of regional leaders will push saffron party the GOP way
As of now, the BJP is devoid of any satraps of consequence in Uttar Pradesh
A day after Indira Gandhi forced Uttar Pradesh chief minister Hemvati Nandan Bahuguna to resign on 30 November, 1975, the maverick leader from the Garhwal hills turned poetic and recited a couplet, "hum baawafa the isliye nazron se gir gaye, shaayad tumhe talash kisi bewafa ki thi (I fell from your eyes for being loyal, perhaps you were looking for a traitor)".
In the politics of the Hindi heartland, poetry is a resort to give vent to frustration and impotent rage. Bahuguna was too clever a politician to have crossed the path of a domineering prime minister who had just imposed Emergency. He sulked silently and joined the Janata Party just before the 1977 elections along with Babu Jagjivan Ram. Bahuguna's ignominious exit marked the beginning of a new trend in the Congress where the high command marginalised regional satraps.
Old-timers still recall how a phone call from Sanjay Gandhi, Yashpal Kapoor (Indira's PA) or small-time retainers from Indira's house could make or mar the future of a powerful leader. ND Tiwari, Bir Bahadur Singh and Sripat Mishra belonged to this genre of chief ministers. And there, in fact, began the decline of the Congress which gradually ceded ground to either regional parties in Uttar Pradesh and Bihar or to the BJP in the late 1990s.
This brief history of marginalisation of tall leaders of Uttar Pradesh in national parties and its impact bears significance in today's political context. In 2014, the BJP led by Narendra Modi won a clear majority after three decades of coalition politics that marked intense political uncertainty in the country. In a real sense, the BJP effectively replaced the Congress as the principal pole of Indian politics though its expansion is not as wide as that of the Congress. The BJP's near-clean sweep of Uttar Pradesh, Bihar, Rajasthan, Madhya Pradesh and Gujarat was an indicator of the party's limited acceptability in certain geographical regions.
Unlike the Congress, the BJP is desperate need of creating a counter icons of regional politics in the Hindi heartland to neutralise the impact of satraps like Mulayam Singh Yadav, Akhilesh Yadav, Mayawati, Lalu Prasad Yadav and Nitish Kumar. Instead the party leadership seems quite busy in demolishing those who emerged as political leaders in their own right. For instance, there is hardly a leader of substance in BJP's Bihar unit who can measure up to the political astuteness and perspicacity of leaders like Nitish and Lalu. Similarly in Uttar Pradesh, the party — after having demolished Kalyan Singh — never seriously propped up any regional leader. In his role as BJP president, Rajnath Singh avoided being dubbed an 'Uttar Pradesh leader' as he regarded such an image as a limiting factor for his national ambitions.
As of now, the BJP is devoid of any satraps of consequence in Uttar Pradesh. No doubt Amit Shah has made a determined attempt to ingratiate himself to Uttar Pradesh politics by camping in various parts of the city and meeting people. Yet his efforts do not compensate for the lack of recognition of an organic and natural satrap who can effectively counter Mayawati and Akhilesh in highly-nuanced political discourse. In Uttar Pradesh, the rural and urban divide often gets blurred because of the close connect between those living in cities and villages. Caste and religion play as important a role in determining people's political conduct in cities as in rural pockets.
There is no doubt that the BJP has substantially rejigged its organisational structure and infused new blood by inducting large numbers of youngsters and placing them in critical roles. In each constituency, the party has done enough homework to identify the issues and strike a rapport with locals. Yet there is a discernible lack of connect between the party and people for want of a powerful regional personality in Uttar Pradesh. Since the party has consciously and strategically chosen this path, there is nobody who can articulate his or her angst as Bahuguna did in 1975 in rather poetic way.
The persistence of this dilemma will ultimately take the BJP down the Congress route.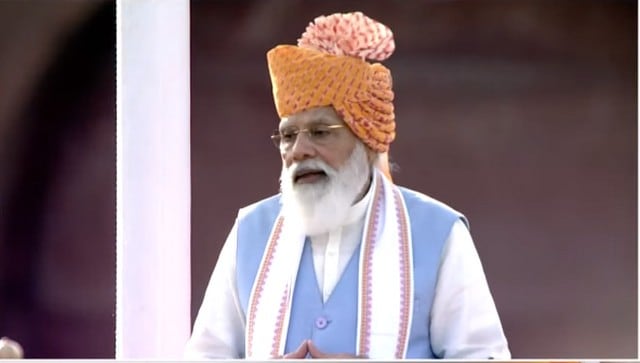 India
Responding to a question that opposition and critics term Modi an autocratic leader who takes all decisions on his own, Shah described the prime minister as a "democratic leader".
India
Death by selfie is a thing, a fatal national passion. The latest instance comes from Lakhimpur Kheri, where a man had gone to check out a party of elephants on the move
India
It is time we seriously examine our consumption and disposal of electrical and electronic equipment and make it environmentally conscious