BJP to filter questions for Narendra Modi from workers after 'embarrasment' during live interaction programme, says party source
The incident reportedly occurred during Modi's interaction with 'booth workers' from northern districts of Tamil Nadu and Puducherry.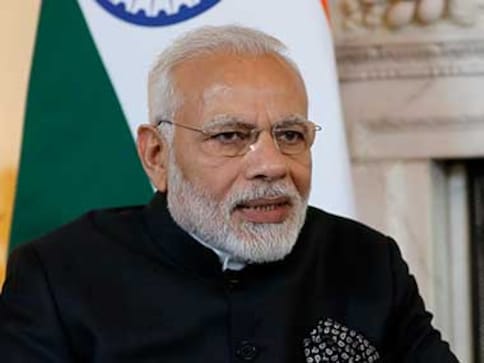 Days after a BJP worker's question on struggles faced by the middle class reportedly caused embarrassment to Prime Minister Narendra Modi, the Prime Minister's Office has decided to select candidates and questions in advance for an interaction programme entitled, 'My booth is a strong booth', according to a report in The Times of India.
"We are double checking the process to avoid questions like the one raised by a functionary, Nirmal Kumar Jain, from Puducherry," a source from the party said, according to the article.
The party has been receiving 500 to 1,000 questions from each constituency selected for the programme. They have been asked to fill in a form with information about themselves, the importance of their place (constituency), the question they want to ask, as well as their address and contact number, as per the report.
"The Puducherry incident is also a lesson for us," said another party functionary, adding that the teleconference programme, which covered 15 constituencies in Tamil Nadu, would be shifted to north and eastern states of the country in the coming days, according to the report.
The incident reportedly occurred during Modi's interaction with "booth workers" from northern districts of Tamil Nadu and Puducherry, when a worker sought to know why the Modi administration was busy collecting taxes from the middle class but not interested in taking care of them.
The prime minister reportedly chose not to answer the question raised by the worker and continued with his interaction by switching to Puducherry.
Meanwhile, Congress president Rahul Gandhi Tuesday took a swipe at Prime Minister Narendra Modi,  saying forget a press meet, he cannot even hold a poll booth workers conference. Rahul also said "BJP-vetted" questions is a superb idea, but the party should also "consider vetted answers".
Taking a jibe at the prime minister, Rahul tweeted: "Vanakam Puducherry! That's NoMo's answer to the struggling middle class. Forget a press conference he can't even string together a polling booth worker's conference." The Congress president has been criticising Modi for not holding a press conference during his tenure. Earlier this month, Rahul had posted pictures from a press conference he held and tweeted saying the prime minister should try one someday as it is fun to be asked questions.
With inputs from PTI
also read
India
Crores of BJP workers, over 300 MPs and more than 1400 MLAs will vigorously participate in this program to take the public welfare policies and achievements of the Modi government to the public. The achievements of the BJP government will reach everyone.
Politics
Congress leaders Rahul Gandhi, Priyanka Gandhi and Deepender Hooda targeted the central government for shielding BJP MP and WFI chief Brij Bhushan Sharan Singh.
India
Rajasthan, where the ruling Congress is caught in a leadership tussle between Chief Minister Ashok Gehlot and his former deputy Sachin Pilot, goes to the polls this year-end.