Siliguri(WB): The BJP will put up candidates in almost all the seats in the coming panchayat polls in West Bengal, senior party leader Prakash Javadekar said today.
"We will put up candidates in all the seats in the panchayat polls in West Bengal. We will also do well in the polls," Javadekar, the BJP official Spokesperson told reporters here.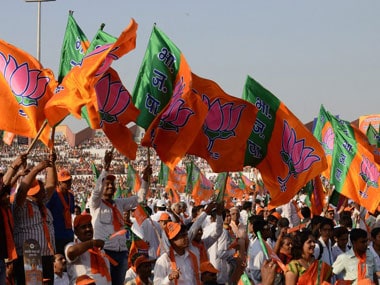 We will do well in the panchayat polls as the people of West Bengal are fed up with the Trinamool Congress government from which the people had a lot of expectations, Javadekar claimed.
He alleged that the Trinamool Congress has failed to live up to the expectations of the people of the state after the 34-year misrule of the Left Front government.
The BJP Spokesperson hoped that the Trinamool Congress government would be able to hold the panchayat polls in a peaceful manner as the state government is dilly-dallying about deploying Central para-military forces during the polls.
On the Central government, Javadekar said the UPA II is a "failure" on all fronts be it inflation, price control, employment or agriculture.
PTI
Updated Date: Jun 01, 2013 20:39 PM