BJP, TMC take path of hate speech in West Bengal ahead of 2019 polls, unveil 'us vs them' narrative
With the Bharatiya Janata Party (BJP) trying to leave the Communist Party of India (CPM) and Congress in its dust and emerge as the main rival to the ruling Trinamool Congress (TMC), a new political narrative of "us vs them" is being put forth before voters ahead of the 2019 Lok Sabha elections.
Kolkata: Political violence is not new to West Bengal. In 2011, a hotly-contested election saw Mamata Banerjee dethrone the 34-year rule of Left Front. However, now a new trend of hate politics is gradually taking shape.
With the Bharatiya Janata Party (BJP) trying to leave the Communist Party of India (CPM) and Congress in its dust and emerge as the main rival to the ruling Trinamool Congress (TMC), a new political narrative of "us vs them" is being put forth before voters ahead of the 2019 Lok Sabha elections.
A series of hate speech and aggressive posturing by political leaders is marking the beginning of a new era in West Bengal politics, according to political observers. The Panchayat elections held in May in which at least 25 people died due to large-scale violence set the tone for a political slug-fest.
"By nature, people are swayed by politics in West Bengal and these days politics is getting more vitriolic," said political analyst Biswanath Chakraborty. "The ruling Trinamool Congress and the Opposition BJP are locked in hate campaign the likes of which have never been seen. We have entered into a new era: of Uttar Pradesh and Bihar brand of politics. The incidents of muscle-flexing and hurling expletives are increasing day by day."
Traditionally, hate speech has been limited to men of the ruling party who outnumber the Opposition.
Spewing venom in Bengal politics
Two recent incidents reflect Chakraborty's concern. Separate FIRs were lodged against two top BJP leaders last month for hate speech. The first one involved state BJP chief Dilip Ghosh, who was booked under sections 143, 186, 188 and 506 of Indian Penal Code at Jalpaiguri police station on 21 June.
"Leaders who indulge in hooliganism in Bengal will soon either be in jail or straight away there will be an encounter," Ghosh said at a party rally. In a speech peppered with threats of violence, Ghosh told a cheering crowd, "We are counting the bullets which killed our workers. Just like the way Gabbar Singh said kitni goliya hain (how many bullets are there), we will count the bullets as well as the bodies of Trinamool men."
Referring to TMC strongman Anubrata Mondal, also known for his aggressive brand of politics, Ghosh said, "No Keshto or Bishtu will be alive. We have not signed a bond where it is written that we will offer them rasgulla if they beat us." And all the while, his palm was clenched and his fingers were formed into a pistol.
Trinamool leaders aren't far behind. TMC chief Mamata Banerjee, the original stormy petrel of West Bengal politics, has equated BJP with militant outfits. "We are not a militant organisation like the BJP. They are creating fights not only among Christians, Muslims but also among Hindus," the chief minister said recently.
'An eye for an eye'
Ghosh, however, remains unapologetic. "There is no question of an apology for my encounter remarks. There are already seven cases pending against me and other BJP cadres. The party will take care of it. We'll beat the TMC at its own game. They will get bombs in return for bombs, bullet for bullets, and lathi for lathi," he said.
Just a day after Ghosh was charged, BJP general secretary Sayantan Basu was also booked for inflammatory speech after equating Mondal with the demon mahisasur. "We'll kill this criminal within 72 hours of coming to power if he does not confess to his crime... just like Yogi Adityanath ordered encounters to neutralise anti-social elements in Uttar Pradesh," Basu said. He also threatened to set ablaze Birbhum district magistrate Moumita Godara Basu if she came to Mondal's rescue.
Spurt in political violence
West Bengal has seen a jump in cases of political violence in the past few months. Hours before the Panchayat polls in May, fingers were pointed at TMC cadres after two CPM workers were burnt to death in Kolkata's neighbouring South 24 Parganas district.
On 2 July, the body of a 52-year-old BJP member Dharma Hazra was found floating in a pond in Murshidabad district. The incident came only a month after the bodies of Trilochan Mahato and Dulal Kumar were found in two villages of Purulia on 31 May and 2 June. While Mahato's body was hanging from a tree, Kumar was found hanging from a high tension electric pole.
"TMC shames humanity, yet again. Another BJP karyakarta killed in the most barbaric manner. In Mamata's regime, West Bengal has become an epitome of violence and brutality. Entire BJP stands firmly with Dhormo Hazra's family in this hour of grief. My deepest condolences," BJP president Amit Shah tweeted.
Trinamool blames "outsider" BJP
Trinamool has defended itself and said the violent culture has been imported in peaceful Bengal. "Look at their leaders, be it in Centre or the state. All speak the same language. But we'll counter their plan, come what may," TMC spokesman Partha Chatterjee said.
BJP spokesman Samik Bhattacharya responded, "Trinamool Congress wants to cover up their misdeeds after coming to power and divert people from grassroots issues."
CPM spokesman Sujan Chakraborty said both TMC and BJP are in competition with each other in the politics of communalism and criminalisation.
'End of gentleman culture'
Chakraborty feels there is a blame game going on and an aggressive politics of this kind is uncharacteristic of West Bengal.
The political analyst finds this trend disturbing. He said it marks the decline of bhadralok (gentleman) culture where Bengalis are known for their finer tastes in art, culture and scholarly pursuits. "The trend reminds me of late Nirad C Chaudhuri's book Atmaghati Bangali (The Suicidal Bengali). If the violent trend continues, bloody days are coming. It marks the end of Bengalis' gentleman culture," Chakraborty added.
Atonu Choudhurri is a Kolkata-based freelance writer and a member of 101Reporters.com, a pan-India network of grassroots reporters
Subscribe to Moneycontrol Pro at ₹499 for the first year. Use code PRO499. Limited period offer. *T&C apply
India
While the BJP accused the Trinamool Congress of attacking the rally at Minakha, TMC denied the charge and alleged that BJP workers ransacked its party office in the area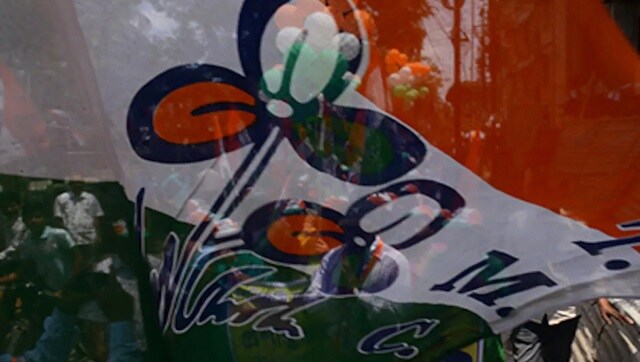 Politics
The Tufanganj subdivision witnessed clashes between two TMC groups in November in an alleged attempt to gain control of the area by the two lobbies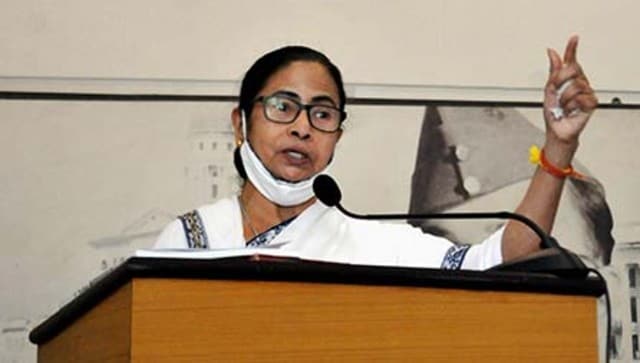 Politics
According to TMC sources, the party has decided to omit from the candidates list the names of several sitting MLAs who are 80 years of age or older