BJP dissent: Attending Nitish swearing-in is Advani's trump card, but using it will sever his Parivar umbilical cord
If one thing is clear in all this speculation of a rift within BJP, it is that Advani wants to take the revolt to its logical conclusion.
Prime Minister Narendra Modi's UK visit might have relegated the LK Advani-led revolt of the Bharatiya Janata Party elders to the background but beyond the raving headlines from the Wembley spectacle, there has been a definite hardening of positions on either side of the BJP divide. With PM Modi back in India on Tuesday, the simmering tensions will surface very soon with Friday's swearing-in ceremony of Nitish Kumar serving as the next flashpoint.
On the rebels' side, there are two indicators of hardening of positions. One, Advani's meeting with Prashant Kishor, the campaign head of Nitish Kumar, and his refusal to scotch rumours that he would be attending the Nitish swearing-in. On the Modi-Shah front, the fact that the party was all set to serve a show cause notice to Advani and the rest is proof enough that the establishment is in no mood for a compromise.
With Modi's return, the political slug fest might resume. While it might suit the party establishment to do the ostrich act, the rebels would be loath to letting sleeping lie now that they have already shown their hand. So, another provocation might be in the offing and Nitish's swearing-in ceremony might seem like the perfect occasion to force the establishment to come out of its eerily silent hole.
The Modi-Shah team was comprehensively beaten by the Mahagathbandhan led by Nitish. Attending Nitish's coronation would be a act of open defiance, leaving the party no option but to sack Advani from the party that he nurtured to power. It is unlikely that Advani would want to push things so far so soon, because it's not like a grand revival of career is waiting at the other end of such a move. His utter dislike for the Gujarat duo and the way they have marginalised him in the party could be reason to attend the swearing-in, but it might not be enough reason to risk everything with the Parivar for no assured gains from the other side.
On the other hand, a mere suggestion that Advani is seriously considering doing the unthinkable, might help him draw out the duo into the open and force them to make a move, conciliatory or otherwise. That is the reason Advani is letting the 'will he? won't he?' question linger. Even before Modi, Advani was the Hindutva icon of the Parivar. There is no doubt that his decision to attend the ceremony would bring the curtains on his seven-decade long association with the Parivar, so while it is still anybody's guess as to whether he will actually land in Patna on 20 November, his camp is sending signals that he is seriously considering it. Like an Advani confidant told Firstpost when asked if it would not take things to a point of no return: "They are not bothered what we are doing, we are not bothered what they are doing."
Seen in this context, Advani's meeting with Prashant Kishor might be a strategic move to suggest that he had already taken a step in the direction of Patna. This meeting between was brokered by former union minister and Modi's acolyte-turned-acerbic critic, Arun Shourie. Kishor is learnt to have praised Advani as the man who built the BJP and egged on the veteran 'not to underestimate himself'.
Kishor did not carry any direct message from Nitish Kumar, nor has a formal invite been sent by the latter yet. Nitish, it is learnt, has not yet spoken to Advani after the Bihar result but people who have interacted with him got the impression that he "would take a considered view" after, and if, he receives an invite from Nitish.
Advani has not gone to Bihar since the last assembly elections in 2010 when the BJP-JD(U) fought the election as alliance partners. He had actively campaigned then. He was instrumental in making Nitish chief minister in 2000, when he became chief minister only for about a week even though the BJP had higher number of seats in the Bihar assembly. Then in 2005, in consultation with Arun Jaitley and Pramod Mahajan, he unilaterally declared Nitish as the chief ministerial candidate of the alliance. Top JD(U) leaders, including their tallest leader George Fernandes, were taken by complete surprise. He made his displeasure known to Advani and others.
That it's still not a done deal is clear in two ways. One, Nitish himself will have to consider the consequences of inviting Advani. He will have to deal with his alliance partners, the RJD and the Congress. Both parties — and more importantly their vote banks — have a visceral dislike for Advani for his role in the Babri masjid demolition. And, two, some of Advani's close advisors are vehemently opposed to the idea of his going to Patna. "He must not go. I hope he realises the implications and if I get to know that he is going I will do my best to stop him from making this move. I will lie down in front of his car if necessary," said a confidant of decades.
But if one thing is clear in all this speculation, it is that Advani wants to take the revolt to its logical conclusion. What the rest of the world calls a revolt is, Advani is believed to have told people, "the least he could do to ring the alarm bells in the party". He was not part of the party's Parliamentary Board (dropped from it in 2014), which met on 9 November and blamed the defeat on electoral and caste arithmetic. He is part of a five-member Margdharshak Mandal (Atal Bihari Vajpayee, Advani, MM Joshi, Rajnath Singh and Narendra Modi), which has not met since the time it was constituted about a-year-and- half ago. Left with no party forum to air his views, he was forced to go public. Otherwise, he "does not bother the party leadership and the party leadership does not bother him". Now that he has taken the plunge, sources say, he is unafraid of the consequences.
The party, on the other hand, was in mood to serve him a show cause notice which would've been a one-way street to terminal action. But Home Minister Rajnath Singh counselled caution and moderation. Hence the statement issued in response to Advani's rebellion by three former party presidents — Rajnath himself, Nitin Gadkari and Venkaiah Naidu — was measured. It was exactly how Rajnath had responded to Advani's earlier letter bomb on Modi¹s anointment as BJP's parliamentary campaign chief in June 2013. It said the party would discuss this matter on various other forums, including with senior leaders, and attempt to overcome the shortcomings that led to the adverse verdict in Bihar.
With Advani unlikely to withdraw into his cocoon, as he so readily has done so often, he holds the trump card. But a trump card that might severe his political umbilical cord if used.
Find latest and upcoming tech gadgets online on Tech2 Gadgets. Get technology news, gadgets reviews & ratings. Popular gadgets including laptop, tablet and mobile specifications, features, prices, comparison.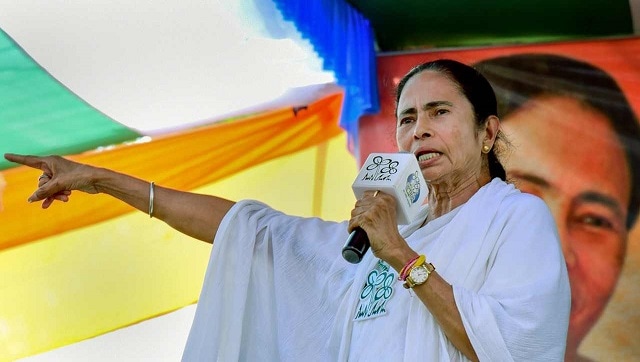 Politics
Banerjee, hitting out at Adhikari and other TMC leaders who jumped ship to the BJP, said she will not allow them to 'sell out' the state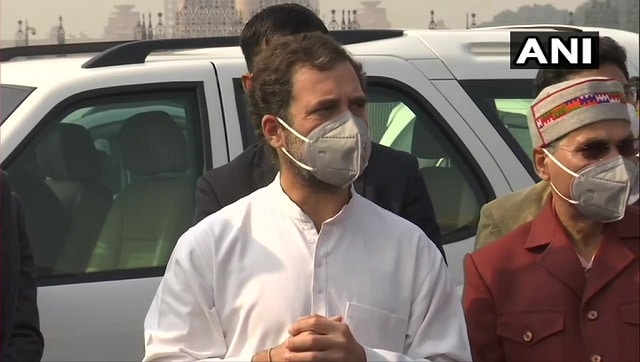 Politics
The BJP chief had earlier posed a series of questions to Rahul while accusing the Congress MP of "provoking and misleading" farmers over the recent farm laws
India
The politics of procession is an oft-repeated diatribe that becomes a convenient excuse to tarnish a certain community. However, what often gets buried under the reams of such atrocious literature is the fact that communalism does not express itself via politics