BJP president Amit Shah to start 95-day India tour on Saturday
BJP president Amit Shah to start 95-day India tour on Saturday.
New Delhi: BJP president Amit Shah sets off on a 95-day all-India tour on Saturday during which he will strategise on ways to win the 2019 Lok Sabha election, with focus on clinching 120 seats where the party had lost in 2014.
A day ahead of his visit to Jammu as part of his odyssey that will take him to all states, Shah told reporters he would spend one to three days in each of them, depending on their electoral significance.
The states have been divided into three categories in accordance with their electoral importance. "We have also set a target of (winning) 120 seats where we had lost in 2014. My tour will focus on taking stock of our organisational strength, and further expansion of ideology and electoral appeal across the country," he said.
Shah is particularly focusing on states like West Bengal, from where he returned last night after spending three days, Odisha, Telangana and Kerala. The BJP had managed to win just four Lok Sabha seats out of the 102 in these states in the 2014 election. He also hinted at a reshuffle in the organisation as several office-bearers are now serving as ministers in the Uttar Pradesh government.
Shah downplayed reported concern among some BJP allies over the saffron party's expansion plans, saying it is his job to ensure growth of the outfit everywhere, but added that the 120 seats targeted by him did not include those won by other NDA constituents.
The party has graded the states into A, B and C category in order of their electoral significance, and he will spend three, two and one day there respectively.
Shah's voyage will end by 25 September, the 101th birth anniversary of Jana Sangh ideologue Deen Dayal Upadhyay.
The BJP has roped in around 3.52 lakh volunteers who would work full-time for the party for anywhere between 15 days and a year. It has also enrolled another 600 full-timers, Shah said. He said each full-timer will be assigned one Lok Sabha seat where he would supervise strengthening of the party till 2019 election. There would be one more tasked with the overall electoral responsibility of groups of five constituencies each where the party has traditionally been weak.
The party, he said, would also reach out to 11 crore members enrolled during the 2015-16 drive, and seek to involve them in booth-level activities.
Apart from his 95-day tour, Shah has also chosen five states where he will spend three days each. His recent visit to West Bengal was part of this programme. Besides West Bengal, he will visit Odisha, Telangana, Lakshadweep and the poll-bound Gujarat.
India
The BJP national general secretary said that Karnataka must also think about bringing a policy to control population like Uttar Pradesh and Assam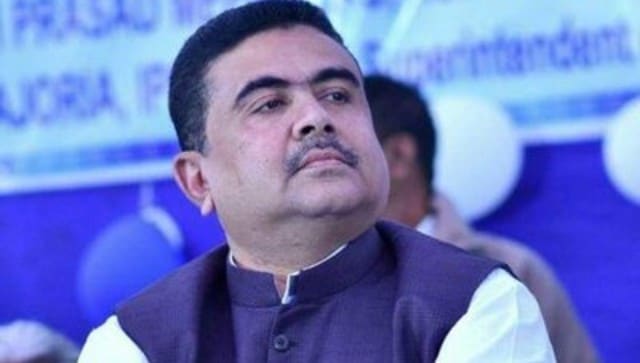 Politics
Eight BJP MLAs resigned as heads of Assembly panels in protest against Roy's appointment, whose disqualification is being sought by the BJP under the anti-defection law
India
The two-member Appointments Committee of the Cabinet comprises the Prime Minister and the Home Minister