BJP president Amit Shah claims Congress sullied Himachal Pradesh by allowing mafia to flourish in state
BJP chief Amit Shah on Monday lashed out at the Congress alleging the party had 'sullied' the image of 'Devbhumi' Himachal by turning it into a state where mafia thrived
Dalhousie/Jwali (Himachal Pradesh): BJP chief Amit Shah on Monday lashed out at the Congress alleging the party had "sullied" the image of 'Devbhumi' Himachal by turning it into a state where mafia thrived.
Addressing rallies in the poll-bound hill state, Shah latched on to former Union home minister P Chidambaram's comments regarding more autonomy for Kashmir and demanded that Rahul Gandhi make his stance clear on the issue. He accused the Congress of speaking the language used in Pakistan.
"Himachal has become a land of the mafia with forest mafia, mining mafia, drug mafia, transfer mafia, liquor mafia and land mafia flourishing in the state," he alleged while addressing rallies at Banikhet in Dalhousie and Chwalra in Jwali.
Targeting Chief Minister Virbhadra Singh, Shah alleged that there was not even a single member in the Congress leader's family who was not facing corruption charges.
He said the people of Himachal Pradesh would end the corruption and 'mafia raj' in the state.
The BJP has already announced starting a Gudiya help line for reporting all cases of crime and would take prompt action on all complaints to establish the rule of law and instilling a feeling of safety and security among the people, Shah said.
It is unfortunate that when you go to other states, people bluntly say that Himachal Pradesh was number one in corruption while the crime rate and mafia are flourishing, Shah alleged.
This "stigma", he said can be removed only if the BJP under the leadership of Prime Minister Narendra Modi is voted to power in the state. Modi's resolve was to provide a clean and responsive government in Himachal and rid the people of the mafia, Shah said.
The BJP was on a winning spree and now it was Himachal's turn to become Congress free, he added.
The BJP chief expressed confidence that his party would win even more seats in the 2019 Lok Sabha polls and would also record a fourth successive victory in the upcoming Gujarat Assembly polls.
He hit back at Rahul Gandhi over his comments seeking accountability of the Gujarat government. Shah claimed that "accountability" was tradition of the BJP governments and asked the Congress vice-president to give an account of the Manmohan Singh government.
He alleged that scams to the tune of Rs 12 lakh crore had surfaced during Manmohan Singh's rule and land, sky, sea or space, nothing was spared.
"There is not even a single corruption charge against the Modi government at the Centre during the past three years," Shah asserted while holding the 'one rank, one pension' decision as a landmark achievement of the Modi government.
Shah asked senior Congress leader P Chidambaram and others, including Rahul Gandhi, to clear their stand on the issues related to autonomy for Kashmir.
Strongly reacting to Chidambaram's comments on greater autonomy for Jammu and Kashmir, Shah accused the Congress of "speaking the language used in Pakistan".
Speaking about Himachal, he announced that internet connectivity would be expanded in the state and an IT-software hub would be set up creating ample job opportunities for the youth after the BJP was voted to power.
He said that the practice of holding interviews for class III and IV posts would be abolished.
Shah said the Centre had sanctioned Rs 2,500 crore for 70 national highways, but the Himachal government could not even prepare the detailed project reports (DPRs).
Three medical colleges, IIM, AIIMS and hydro engineering colleges, had been opened in the state due to the liberal support of Modi government, he claimed.
Shah said that 106 schemes started by Modi government had been implemented in Himachal Pradesh.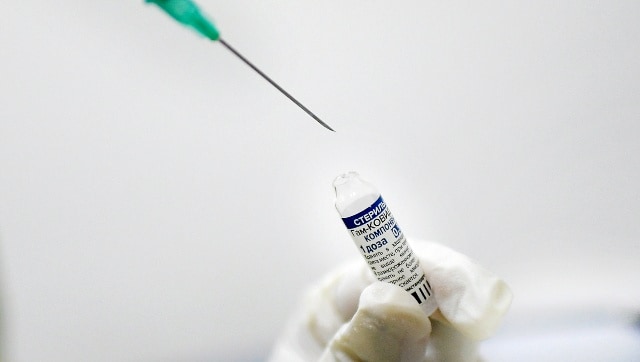 India
While Sputnik Light has received DCGI's approval for phase-3 bridging trials, around 35 lakh doses of J&J's vaccine have been dispatched for final round of quality and safety checks in HP
Politics
Rahul Gandhi could benefit from a change in his thinking by focusing on facts and he only needs to remember that his terminator in Amethi happens to be a woman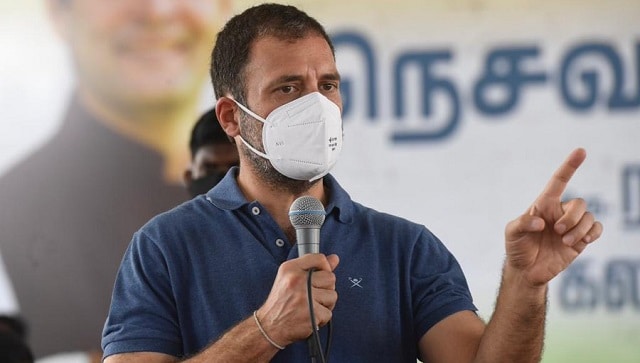 India
The former Congress chief also urged the government to let the students "have a fair chance" in the exams.