BJP hits out at Rahul Gandhi over Kashmir remarks, says statement gave Pakistan 'handle' to target India
Hitting out at Rahul Gandhi over his comments on Kashmir situation, BJP said the former Congress chief has 'insulted' the country and given Pakistan a 'handle' to target India in the United Nations
BJP leader Prakash Javadekar demanded an apology from Rahul Gandhi while describing his remarks on Kashmir as 'most irresponsible politics'

The BJP said that Gandhi has 'insulted' the country and given Pakistan a 'handle' to target India in the United Nations

Gandhi has been attacking the govt over the Kashmir situation accusing the Centre of running a 'draconian administration' and unleashing 'brute force' on the people

Gandhi's tweets on Wednesday, attacking Pakistan and asserting that Kashmir is India's internal issue, were made due to public anger, Javadekar said
New Delhi: Hitting out at Congress leader Rahul Gandhi over his comments on Kashmir situation, the BJP said on Wednesday he has "insulted" the country and given Pakistan a "handle" to target India in the United Nations.
कांग्रेस ने अपनी हरकतों से देश को शर्मशार किया है।

जिस प्रकार राहुल गांधी जी ने जम्मू-कश्मीर के बारे में टिप्पणियां की वो निंदनीय हैं pic.twitter.com/C0nThDNhSG

— Prakash Javadekar (@PrakashJavdekar) August 28, 2019
राहुल गांधी के बयान को सबूत बनाते हुए पाकिस्तान ने यूएन में एक पेटिशन लगाई है।

ये दिवालियापन तो है ही साथ ही कांग्रेस की वोटबैंक की राजनीति भी है।

इस बयान से जब देशभर के लोगों का गुस्सा सामने आया तो राहुल गांधी को आज बयान से यू-टर्न लेना पड़ा pic.twitter.com/pwHJShh2gZ

— Prakash Javadekar (@PrakashJavdekar) August 28, 2019
Senior BJP leader and Union minister Prakash Javadekar demanded an apology from Gandhi and the main opposition party while describing the former Congress chief's remarks, in which he had spoke about reports of violence and death of people in Kashmir, as "most irresponsible politics" the country has witnessed.
Gandhi's tweets on Wednesday, attacking Pakistan and asserting that Kashmir is India's internal issue, were made due to public anger over his earlier comments, he said.
"He has made a complete U-turn, not due to his own will but due to circumstances and public pressure," Javadekar said.
The Congress leader's allegations about violence in Kashmir were wrong, he said, adding that it was made due to that party's "vote bank" politics.
Gandhi has been attacking the government over the Kashmir situation and had said last week that the opposition and the press got a taste of the "draconian administration" and "brute force" unleashed on the people there when they tried to visit Srinagar.
However, on Wednesday, he said in a tweet Kashmir is India's internal issue and slammed Pakistan for instigating and supporting violence in Jammu and Kashmir.
Taking a dig, Javadekar asked if Gandhi's mindset has also changed due to change in his constituency.
The Congress leader represents Wayanad, a minority-dominated seat, in Lok Sabha after losing from his traditional Amethi seat.
Prodded on his comments by reporters, Javadekar said his remarks were not about the constituency but its representative.
Rahul is liked by Pak, cares little for tricolour: Smriti Irani
Union minister Smriti Irani also slammed Congress leader Gandhi, claiming he cared little for the tricolour and is liked by Pakistan.
Irani's criticism came hours after the Congress leader hit out at Islamabad for instigating violence in Jammu and Kashmir, his remarks were seen by the Opposition as a damage control exercise following reports that Pakistan had cited him in a petition to the United Nations.
"It is not for the first time that Pakistan is finding support from Rahul Gandhi," the women and child development minister said during a visit to the constituency she wrested from the Congress leader in the recent Lok Sabha elections.
"It is a misfortune of the country that there is a leader in India who thinks less of the tricolour and values it little, and is liked more by the enemy country," she said.
Uttar Pradesh minister Keshav Prasad Maurya also criticised the former Congress president over his earlier remarks and said his own state alone was enough to take on Pakistan.
Referring to the debate in Parliament when the government decided to abrogate the special status for Jammu and Kashmir, Irani said the people were "stunned" by the remarks by some Congress members when Home Minister Amit Shah spoke about one tricolour and one Constitution for the entire country.
She claimed that these voices, which followed "hints and directions" from Gandhi, reflected the Congress "mentality of dividing India".
Reminded about the most recent remarks by Gandhi over Pakistan's role in violence in Kashmir, she said, "When you speak in Parliament, it has its own constitutional dignity."
Irani said she wanted the Congress to realise that Jammu and Kashmir and Ladakh are an integral part of India and the citizens there wanted development to reach every household "under the leadership of Prime Minister Narendra Modi".
"It would be better for the country if Rahul Gandhi does not ignite the fire of separatism," she said.
Uttar Pradesh PWD Minister Keshav Prasad Maurya alleged that Gandhi has been speaking like Pakistan prime minister Imran Khan since the revocation of J&K's special status under Article 370.
"We condemn Rahul Gandhi for the language that he is using," he said.
"It might be an exaggeration on my part to say this but UP alone is enough to take on Pakistan," Maurya said.
India
As many as seven civilians have been killed by militants in Kashmir Valley in the last five days including a principal, teacher and a Kashmiri Pandit pharmacy owner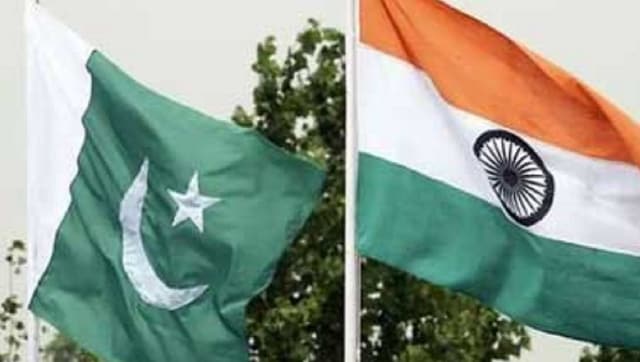 India
Counsellor in India's Permanent Mission to the UN, A Amarnath, said on Monday that India does not need advice from a nation with a proven track record of illicit export of nuclear material and technology.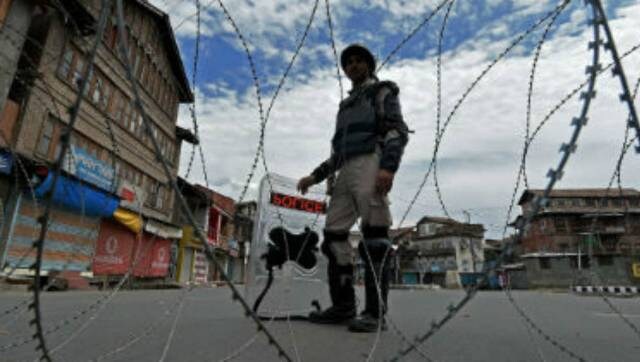 India
This comes just a day after two non-native vendors were shot dead by terrorists on Saturday in Srinagar