BJP-mukt Bharat? For that to happen, Congress needs to be Gandhi-mukt first
As Congress suffers setback after setback, senior leaders compete with each other to heroically shoulder the blame while some accuse the rising sun, falling rain and even crashing waves for conspiring against them.
Imagine a critically ill patient, who may yet survive given timely surgical intervention, is instead at the operating table subjected to a reading session of Immanuel Kant's Critique of Pure Reason or Philosophical Investigations by Ludwig Wittgenstein.
These seminal works have changed the course of human thinking but are unlikely to save that poor patient from impending death.
"Success achieved by discarding basic principles will not last long. And if the basic principles are intact, then no failure is permanent," said Sonia Gandhi last Saturday in her first public speech since Congress's latest poll debacle.
Her statement on success and failure is a discerning treatise on the ephemeral nature of human accomplishment but if administered as a drug to revive a party convulsing in the throes of death, it is woefully ineffective. Worse, it reveals that the Congress president, who must take ultimate blame, is using obfuscation as a tool to hide her stark incompetence.
For all the tolerance it preaches, the Congress's top leadership is comically intolerant of dissent. No one can criticise the Gandhis. The dissenter is summarily chastised, made to fall in line or if unwilling, shown the door, regardless of seniority. As Congress suffers setback after setback, senior leaders compete with each other to heroically shoulder the blame while some accuse the rising sun, falling rain and even crashing waves for conspiring against them.
Following Congress's historic drubbing at 2014 Lok Sabha elections when it was reduced to a 44-seat rump, former defence minister AK Antony had prepared an internal report. In it, he blamed the predicament on infighting, demoralised workers, lack of effective pre-poll alliances, corruption and communal polarization. The report, which was apparently meant for Sonia Gandhi's eyes, was absolutely silent on Rahul Gandhi's abysmal failure as a leader.
Antony's silence carried the weight of a mountain. The Congress veteran knew better than to point fingers at The Entitled One.
Or, take the case of Tarun Gogoi. A day after Assam booted out Congress and voted in a maiden BJP government, the deposed chief minister stubbornly refused to blame anyone else for the defeat, though the role played by Himanta Biswa Sarma, the rebel Congress leader who was mighty miffed with Rahul Gandhi and walked over to BJP camp, is by now the stuff of legend.
"Why should I unnecessarily blame Rahul Gandhi? I am not a man who will shift my blame to others. I take full responsibility. We have to find a reason for the setback," Gogoi told Times Now a day after his 15-year-old government was overthrown. Gogoi still perhaps nurtures grand plans for son Gaurav.
Against this backdrop, senior Congress leader Digvijay Singh's rather unusual admission on 19 May that "Congress is in need for a major surgery" raised faint hopes of a rare churning within the Grand Old Party.
Today's results disappointing but not unexpected. We have done enough Introspection shouldn't we go for a Major Surgery ?

— digvijaya singh (@digvijaya_28) May 19, 2016
What made the tweet more interesting was that it came hours after party president Sonia Gandhi had released a statement on Congress's abysmal result in Assembly polls: "We will introspect into the reasons for our loss and will rededicate ourselves to the service of the people with greater vigour".
The next day, in an interview to Indian Express, Singh said that his internal report submitted this February, on the road ahead for Congress, has so far failed to draw a response from the party vice-president Rahul Gandhi. He also appeared to criticise the decision to drive Himanta Sarma out in Assam, noting that it may have cost Congress the election. These were strong words indicative of a rare wind of change blowing across the upper echelons of the party.
For a family that wields absolute power within the party and even ran a government for two full terms by proxy, the Gandhi parivar, however, is strangely insecure.
The very next day, a red-faced Singh was reduced to furiously explaining himself in media that he had not meant for "that kind of surgery". How dare he question the supreme leader?
"Everyone is accountable and responsible for victory or defeat, not one individual." He also made it clear that Sonia and Rahul cannot be blamed for the electoral debacle. "The surgeon does surgery and not we people. The surgeon is the Congress president. It is she and Rahul Gandhi who have to decide what action needs to be taken."
So much for rebellion.
The final act of delusion came on Monday as spokesperson Abhishek Manu Singhvi claimed that notwithstanding the BJP and a section of the media's "propaganda", Congress is in the pink of health. If anything, he said, India is inching towards a "BJP-mukt Bharat."

Delivering quips such as "it is highly debatable if we lost at all!" during the media conference where he claimed to be relying on "cold facts not rhetoric", the veteran leader added: "The Congress led in 110 Assembly segments out of the 749 it contested in 2014. Now, the Congress contested 344 Assembly seats and won 100. Still there is talk of Congress-mukt Bharat. Nobody talks about BJP-mukt Kerala, Tamil Nadu and Bengal."
Prashant Kishor, the poll wizard whom Congress has roped in for next year's crucial Uttar Pradesh Assembly elections, has already run into trouble trying to infuse some professionalism into a party that still moves at the speed of a glacier and values loyalty and lineage over plain-speaking and merit.
His suggestion that a Gandhi, preferably Rahul, be projected as a Chief Ministerial candidate for UP is likely to be shot down since Congress still believes him to be the Harry Potter who will one day slay the Voldemort.
Recent reports indicate that Kishor's relationship with the party has become strained due to lack of a free hand at strategising. Congress spokesman Shakeel Ahmed, in fact, was recently quoted as saying that Kishor had been told when he was appointed that he is a strategist and will have no role in organisational matters and ticket distribution.  Though the campaign manager has since denied the reports, unease remains whether the experiment will work.
There is no denying however, that no amount of band-aid effort to seal a festering wound will succeed as long as Congress fails to address the mammoth still roaming around in the room. It must get rid of the Gandhis to come back into relevance.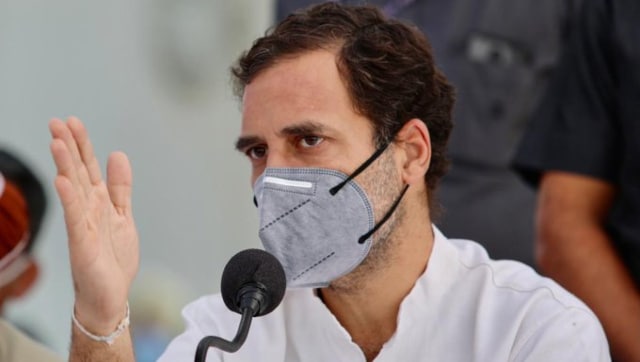 India
BJP leaders hit back at the Congress leader and said that Gandhi should get out of social media and work on the ground and should speak to CMs of Congress-ruled states about alleged irregularities in COVID vaccination programme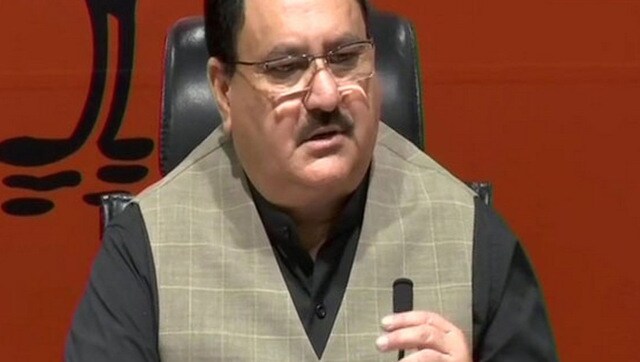 India
Targeting the Opposition for crying foul over vaccine availability, the BJP chief said 'those making a noise about vaccines now are the ones who earlier raised doubts about the jabs'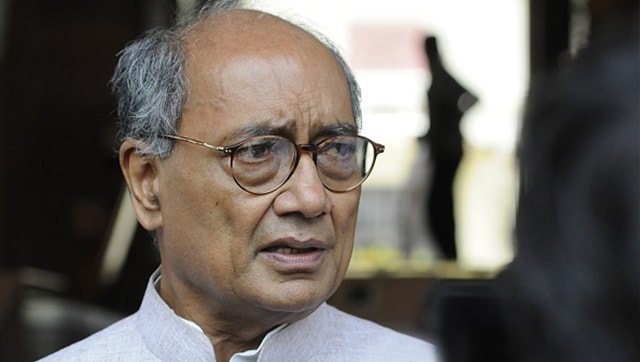 India
Singh, who was speaking on the Clubhouse app, allegedly said that the Congress will consider restoring the region's special status if it comes to power in the UT