BJP Madhya Pradesh election in-charge Dharmendra Pradhan confident of party's win, unperturbed by anti-incumbency sentiments
Dharmendra Pradhan, the BJP's Madhya Pradesh election in-charge, said the party wasn't worried about any anti-incumbency sentiments in Madhya Pradesh.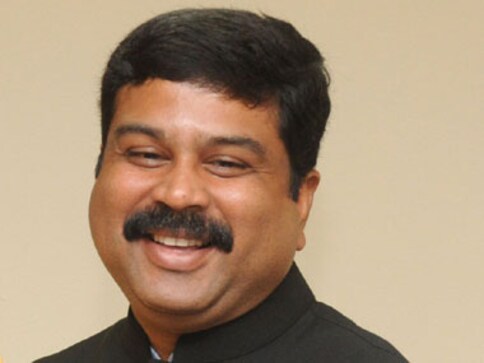 With the elections to the Madhya Pradesh Assembly due next week, campaigning is on in full swing, with political parties spewing accusations at each other, and each confident of its own victory.
Union minister Dharmendra Pradhan, who is the BJP's Madhya Pradesh election in-charge, on Monday said the party was not worried about any supposed anti-incumbency sentiments in the state. In an interview to CNN-News18, Pradhan claimed Chief Minister Shivraj Singh Chouhan's "credibility is at a new height in the state".
When asked about farmers' distress being addressed, he claimed that the people of Madhya Pradesh trusted the government as it had taken pro-farmer steps. "For more than ten years, this state has had double digit agricultural growth, so of course, farmer expectations will grow, and in the last few days, we've matched that expectation. As the BJP manifesto says, the party looks to fulfill what we didn't complete in the last few days. That's the responsibility we've undertaken," Pradhan said.
"We want the public's blessings to work for them for the next five years. We have no reason to be nervous. We will work on our agenda," he added.
On the BJP's strategy to field sitting MLAs in the Madhya Pradesh polls, the minister said "every election has a different plan". "Different models work at different times. This time, we changed around 50 candidates... We considered factors and decided on a strategy," he explained.
Pradhan also highlighted that it was likely the first time that a political party had come out with a manifesto exclusively for women, dismissing the Congress and its so-called "competitive cow politics". "We're running this election with our own vision. Our Opposition party that has no manifesto, misbehaves, creates unrest, insults, uses wrong language — they can deal with themselves. We will not run on their agenda," he said.
On the Ram temple dispute, he claimed it was not a "political point" for the BJP, but only "something we wish for". "It is connected to the identity of our party, but when it comes to governance, how we bring about development, increase employment, increase people's economic earnings, empower women... these are our aims," Pradhan said, avoiding further questions on the Ram mandir subject.
The Union minister believes that this time, the BJP will cross the 200 mark in the 231-member Assembly.
The Madhya Pradesh Assembly election is scheduled to be held in a single phase on 28 November.
India
The BJP's spending report showed that it spent over Rs 221 crore in Uttar Pradesh, over Rs 23 crore in Manipur, Rs 43.67 crore in Uttarakhand, more than Rs 36 crore in Punjab and Rs 19 crore in Goa
Explainers
Eight out of 11 Congress MLAs of Goa have left and joined BJP. Tune in to know why
Politics
The Congress will be left with mere three MLAs in the 40-member Goa Assembly. The party currently has 11 legislators, while the BJP has 20, one short of the majority