BJP left Navjot Sidhu with no choice, his quitting shouldn't surprise anyone
Navjot Singh Sidhu's resignation from Rajya Sabha was hardly surprising. If anything, the only real surprise was that he accepted a BJP nomination to the Rajya Sabha in the first place.
Navjot Singh Sidhu's resignation from Rajya Sabha was hardly surprising.
If anything, the only real surprise was that he accepted a BJP nomination to the Rajya Sabha in the first place. Although the cricketer-turned-politician hasn't announced it yet, his joining the Aam Admi Party is a fait accompli and a logical conclusion to the turn of events that started with Arun Jaitley getting the ticket for the Amritsar Lok Sabha seat in 2014.
With the Assembly elections due early next year, the time was ripe for Sidhu, who has always nurtured a deep ambition to become the chief minister of Punjab, to make a move. In fact, the only reason why he had been biding his time was that negotiations with the AAP over CM's post had hit a roadblock.
For the AAP, Sidhu's joining will be the final piece of the Punjab jigsaw. It has emerged as the clear frontrunner for 2017, leaving the ruling Shiromani Akali Dal and a resurgent Congress in its wake. A few controversies of late, however, have reinforced the impression that Arvind Kejriwal's party is an army of paratroopers at odds with Punjab's social, cultural and religious milieu, and without a credible Jat Sikh face.
No matter how many utensils Kejriwal washes to offset his party's gaffe (reports have emerged that he was cleaning utensils that were clean to begin with, at Golden Temple's community kitchen), AAP will always be at a disadvantage till it gets a credible local face to build the campaign around.
If it is such a win-win move, why did Sidhu accept a BJP-nominated Rajya Sabha seat? And why are both parties still acting coy beyond a few suggestive tweets?
Sidhu's wife Navjot Kaur, a BJP MLA, appears to have been involved in a year-long negotiation with Kejriwal's outfit over projecting Sidhu as the chief minister-designate as a precondition for his joining. It was a commitment an apprehensive AAP wasn't ready to make so soon.
"There are so many aspirants for the chief minister's candidature and we simply can't afford to create more internal rifts in the party by showing our preference for one individual over the other," an AAP leader was quoted, as saying by Janta Ka Reporter.
By resigning from Rajya Sabha, Sidhu indicated that a deal with AAP has been reached. And when he walks over to shake hands with Kejriwal, it is likely that his wife — an MLA from Amritsar East constituency and a chief parliamentary secretary in the SAD-BJP government — too will follow suit.
Although it is being said that Sidhu's resignation has "stunned the BJP" and the party has been caught napping, this appears to be a misreading of the situation. It is true that offering the sulking Sidhu a Rajya Sabha seat was an attempt to placate his nerves that remained frayed ever since BJP nominated Jaitley for the Amritsar seat. It was also aimed at preventing Sidhu from joining AAP that had been courting him with gusto.
Sidhu's resignation just two-and-a-half months into the tenure will obviously hurt. It is also an undeniable fact that with Sidhu's departure, the only Sikh face that BJP had ever developed is gone. To lose a mass leader of his stature will damage BJP's long-term prospects in a state where it is largely seen as a Hindi heartland party with appeal only at the urban centres.
That said, it would be extremely daft to assume that Amit Shah didn't see it coming. After all, as party president, he was instrumental in taking two crucial decisions that made Sidhu's position untenable within the party.
The first one, denying Sidhu the chance to get reelected from Amritsar, obviously didn't go down well with the star cricketer-turned politician. It is a seat from where he has won three times in the past. The move was clearly engineered by BJP's long-time ally the Akalis, who interpreted Sidhu's rising popularity as a threat to their dominance.
Sidhu responded by refusing to campaign for Jaitley and visited the city only after Jaitley had lost by over a lakh votes to Captain Amarinder Singh.
But the move that really dealt a death blow to BJP's ties with the Sidhus was Shah's decision to continue the alliance with the Akali Dal despite disgruntlement from the party's grassroot workers and a clear indication that the combine is headed for a sure defeat in 2017. One of the biggest proponents of the go-it-alone policy was Navjot Kaur. She made it clear that BJP should contest all 117 seats instead of staying satisfied with 23 and that too, with an alliance partner facing massive anti-incumbency.
It is evident, therefore, that Sidhu's departure will not have come as a shock to the higher echelons of BJP.
In balance and weighed against BJP's long-standing ally, Sidhu was perhaps not seen as an indispensable figure.
Lifestyle
Through this fortnightly column, Tales From TJ Road, Bachi Karkaria tells the story of Mumbai's metromorphosis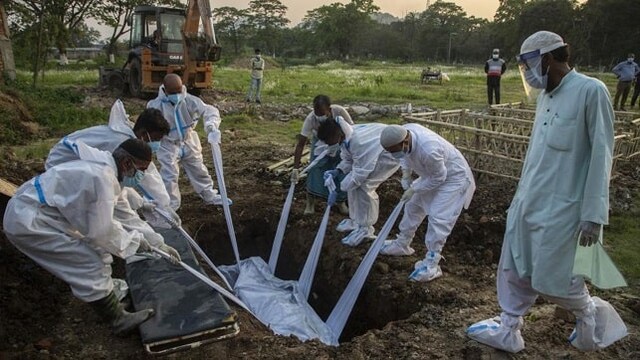 India
We are facing our worst moment in modern history, struggling to stay afloat. If we do not show courage and honesty to speak for justice now, we may never be able to recover compassion.
Politics
The ECI failed most notably in issuing detailed guidelines for campaigning activities and making sure they were followed