BJP leader Varun Gandhi says his farmer housing initiative has nothing to do with politics
BJP leader and local MP Varun Gandhi said on Tuesday that people of the country are fed up with 'old political ways' and the youth now believes more in work than promises.
Bharatiya Janata Party (BJP) leader and Sulatapur (Uttar Pradesh) MP Varun Gandhi on Tuesday said that people of the country are fed up with "old political ways", and the youth now believes more in work than promises.
"I'm an optimist and believe in doing things which can help people. They (people) are fed up with the old political ways. Today's youth believe in results rather than mere rhetorics," he said, addressing a gathering in Sultanpur after distributing houses built with MP-LAD (Member of Parliament Local Area Development) funds for the poor, Muslims and backward castes.
According to an article in the Deccan Chronicle, Varun Gandhi, has donated about 100 homes with his salary and other donations, in a mostly private venture. Considering BJP's decision to not nominate a chief ministerial candidate in UP, youth icon Varun Gandhi is gaining veritable popularity in the state. Yet he distinguishes his work as distinct from politics, saying, "My work has nothing to do with politics, any political party or any government. It's purely a citizen revolution."
These homes have allegedly been built on land belonging to local businessmen, rich farmers, and others. And he intends to provide for 2,000 houses by next year.
In a report by The Economic Times, Gandhi said that he intends to have this project carried forward by a team of digital experts who would together put up a website and app to make the donation process simpler and connect small villages to the rest of the world. He categorically insisted that he wanted the housing initiative to be non-election related, disapproving of the sloganeering by a few workers and stating that he "believed in the legacy of goodwill" such as the work done by his father Sanjay Gandhi and his mother Maneka Gandhi.
In a Times of India report, he called it the beginning of a new social movement. "The focus is on seeking smaller donations so that it turns into a mass movement, and is not confined to a select few," the report said. He also suggested "specialist constituencies" demarcating seats on the basis of specific occupations such as weavers, carpet-makers and so on, saying that he is hopeful about the future.
According to Ambikanand Sahay of Firstpost, as many as 3,540 families have been rendered debt-free, that would have otherwise died of starvation. He himself contributed Rs 1.4 crore — a culmination of seven-and-a-half years' salary — and collected another Rs 16.2 crore. He first conducted extensive research into the issue, giving money first to those families affected by the suicide of the sole earning member, and then to those families "on the brink of survival". His team initiative reached out to the local elite, providing them the necessary data, making a model analysing farmer suicide.
"I will continue my resolve of providing houses to the poor and focus on the entire state," he assured. Terming UP as his "karambhoomi", he said he will also concentrate on weavers' problems soon and solve their issues.
Union Home Minister Rajnath Singh's name may be doing rounds as the chief ministerial candidate in Uttar Pradesh, but it is Gandhi who has emerged as the BJP "poster boy" in Allahabad with hundreds of his hoardings dotting the city where the party is holding its two-day National Executive conclave. The party has almost painted the city saffron with its posters and hoardings on either side of the roads — from railway station and airport to KP School ground, where the BJP conclave is being held. Alongside Gandhi's hoardings and posters of varying sizes in the city are those of Prime Minister Narendra Modi and BJP president Amit Shah, but it is Gandhi's face that is the most prominent. After noticing the posters on Sunday, Shah asked for a report on the issue from party cadres, and it was found out that two local party workers, who supported Gandhi, were involved in the act of putting hundreds of hoardings and posters in the city.
With inputs from agencies
India
He said under the BJP-led NDA rule, India gives a befitting reply to terrorist attacks which was not the case when the Congress-headed UPA was in power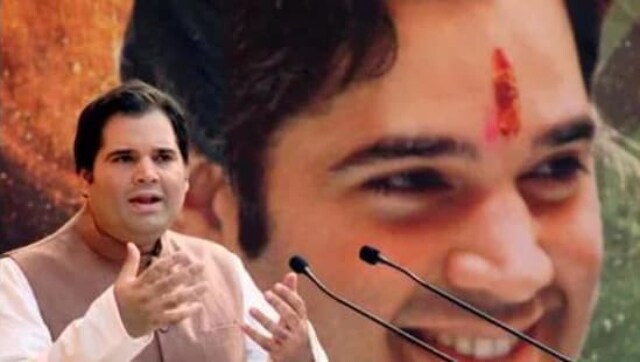 Politics
The death of the four cultivators triggered strong reactions from farmer leaders, while opposition parties launched an attack on the BJP-led central and the UP governments.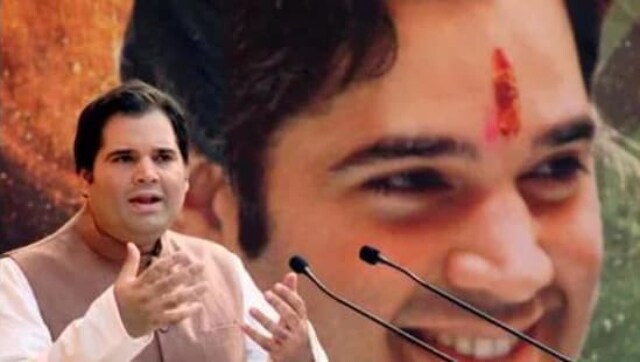 India
The BJP MP tweeted a speech of former prime minister Atal Bihari Vajpayee from 1980 in which he warns the then Indira Gandhi government against repressing farmers