BJP leader Shrikant Sharma accues SP and BSP of alleged nexus
Hitting out at the SP government in Uttar Pradesh for not acting against BSP leader Naseemuddin Siddiqui after he was accused of insulting woman kin of an expelled BJP leader, the saffron party on Friday alleged a nexus between the SP and BSP because of its growing 'popularity'
New Delhi: Hitting out at the SP government in Uttar Pradesh for not acting against BSP leader Naseemuddin Siddiqui after he was accused of insulting woman kin of an expelled BJP leader, the saffron party on Friday alleged a nexus between the SP and BSP because of its growing "popularity".
BJP national secretary Shrikant Sharma told a press conference that the state police used "barbaric" force against its workers taking part in a democratic protest in Lucknow and lodged "false" cases but was not taking action against BSP leaders accused of insulting women.
BJP has been trying to corner BSP chief Mayawati after her supporters allegedly used sexist and insulting remarks against wife and daughter of Dayashankar Singh, who was expelled from BJP for using derogatory comments against her.
BJP had taken high moral ground on the episode citing its action against Singh, who was later arrested by the state police while Mayawati's defended her party leaders. The BJP has also targeted the SP government for not taking police action against BSP leaders while as it did against Singh.
"There cannot be a bigger example than this of the nexus between SP and BSP," he said.
Targeting the Akhilesh Yadav government over "lawlessness" in the state, he claimed the state had seen over 13,144 cases of murders, 2,103 of rape, 6,333 of robbery and dacoity during its rule till March 2016.
Against 3467 cases of rape in 2014, the numbers rose to 9075 in 2015.
"Women are not safe in the state. SP wants to come back to power on the strength of criminals. The 15 year rule of SP and BSP have destroyed the state. People want change now and BJP will come to power," he said.
Referring to the use of "excessive" force by police against protesting BJP workers, he said, "If Chief Minister Akhilesh Yadav has any morality and humanity, he should quash false cases registered against BJP leaders, many of whom were not even there. He should instead take action against Siddiqui."
He also rejected reports of RSS and BJP undertaking surveys to zero in on the party's chief ministerial candidate.
Politics
He joined the state's ruling party at TMC secretary general and cabinet minister Partha Chatterjee's room in the Assembly, in the presence of other leaders.
News & Analysis
Volvo's latest recall covers S80 sedans from 2001 to 2006 and S60s from 2001 through 2009; driver's airbag can explode and send shrapnel into the cabin.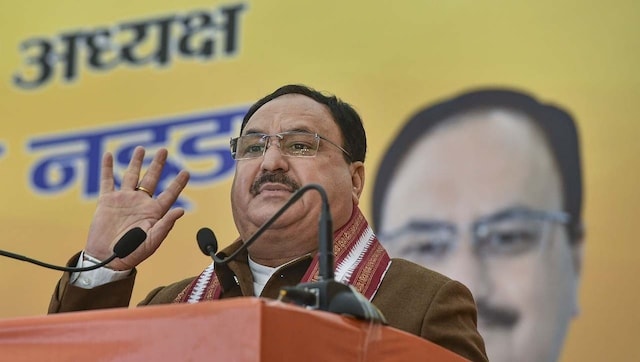 India
The party has decided to hold its national office-bearers meeting on 18 October while the meeting of the National Executive committee is likely to be held on 7 November.