Karnataka election 2018 dates row: Amit Malviya sends letter to EC, Congress mocks BJP for gaffe
The announcement of the Karnataka Assembly election dates snowballed into a political slugfest after BJP's IT cell head tweeted the poll dates before the Election Commission announced it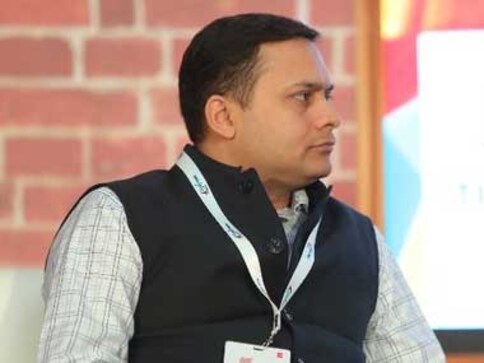 The announcement of the Karnataka Assembly election dates snowballed into a political slug-fest after the head of BJP's IT cell head Amit Malviya tweeted the date of the polls before the Election Commission announced it, according to several media reports.
On Tuesday, BJP IT cell chief Amit Malviya tweeted that the Karnataka Assembly polls would be conducted on 12 May and the counting would be on 18 May. Malviya reportedly tweeted the dates before they were officially announced by the Election Commission (EC). Malviya tweeted as Chief Election Commissioner OP Rawat addressed a press conference to announce the schedule for Karnataka polls.
BJP IT cell chief Amit Malviya's deleted tweet about the Karnataka polls. Twitter@rachitseth
Malviya later deleted that tweet, but in a follow-up tweet, added that he was only quoting TV channel Times Now. He later deleted the followup tweet as well.
Malviya also wrote a letter to the EC clarifying that his information came from TV channel Times Now and did not intend to "infringe upon the constitutional mandate of the Election Commission." 
Letter submitted to the Election Commission by Shri @malviyamit, National In-charge, Information and Technology, BJP regarding a tweet pertaining to the election dates in Karnataka. https://t.co/0mDUFzOKCH pic.twitter.com/CziIhciO2B — BJP (@BJP4India) March 27, 2018
EC: 'Very serious issue'
While Malviya was correct about the polling day, he was incorrect on the date of counting. The votes for the will be tallied on 15 May. When Rawat's attention was drawn to the tweet, he described it as a "very serious issue".
Rawat said people can conjecture but noted that as information has been "leaked", the Election Commission will probe the matter and take "stringent action" both "legally and administratively".
Congress mocks BJP
The Congress dubbed the BJP "Super Election Commission", and took strong objection to the incident. Congress communications in-charge Randeep Surjewala said the EC's credibility was at stake and asked if there would be any action against the ruling party and its chief Amit Shah.
BJP becomes the 'Super Election Commission' as they announce poll dates for Karnataka even before the EC. Credibility of EC is on test. Will EC now issue notice to BJP President, Amit Shah & register an FIR against BJP IT Head for leaking EC's confidential information? pic.twitter.com/i3vU2iJpjH — Randeep Singh Surjewala (@rssurjewala) March 27, 2018
Congress president Rahul Gandhi also fired a salvo against the BJP president on Twitter, not only mocking the saffron party for the leaks, but also sharing a video of Shah calling former Karnataka chief minister and BJP leader BS Yeddyurappa's office "the most corrupt government ever."
Now that the BJP IT cell has announced Karnataka elections, time for a sneak preview of our top secret campaign video!

Gifted to us by the BJP President, our campaign in Karnataka is off to a fabulous start. He says Yeddyurappa ran the most corrupt Govt ever...

True. pic.twitter.com/UYqGDZuKyR

— Rahul Gandhi (@RahulGandhi) March 27, 2018
Shah, on his recent two-day visit to the southern state, called Yeddyurappa "a leader of the farmers for championing their causes and rights over the decades." BJP was quick to react to the tweets, sharing a video of Congress leader and Karnataka Chief Minister Siddaramaiah and calling him the "undisputed king of slip of tongue moments."
Siddaramaiah is the undisputed king of slip of tongue moments. What else to expect from someone who is always half asleep. Here is a compilation of his most honest confessions! pic.twitter.com/8zWC6o1602 — BJP Karnataka (@BJP4Karnataka) March 27, 2018
BJP also reacted to Rahul's video of Amit Shah, saying the party has no secrets and "believes in complete transparency."
Oye Rahul,

You prove your silliness by wanting to base your campaign on a slip of tongue! Btw, unlike you we have no secrets, we believe in complete transparency

Visit https://t.co/AFMqCAosTZ to know our star campaigner, gifted to us by India's most corrupt dynasty

Cheers! https://t.co/YLi32Lcote

— BJP Karnataka (@BJP4Karnataka) March 27, 2018
While the political back-and-forth continues, a delegation of BJP leaders reached the Election Commission office. Union minister Mukhtar Abbas Naqvi said the party had no intention to undermine the poll panel's authority. He said a Congress staffer had also tweeted at the same time and the information in the tweet was sourced from Times Now.
Following the meeting with the delegation, the EC set up a committee of senior officials to probe the leak of the poll schedule for Karnataka. The committee, which has been asked to submit its report within a week, would also suggest steps needed to prevent any such eventuality in future.
The polls are being seen as politically crucial for Karnataka's ruling Congress as well as the BJP. It is the only big state where the Congress is in power after losing a string of Assembly elections to the saffron party over the past few years. The JD(S), led by former prime minister HD Deve Gowda, is the third player in the fray.
With inputs from agencies
Follow LIVE updates of the Karnataka election date announcements here
Find latest and upcoming tech gadgets online on Tech2 Gadgets. Get technology news, gadgets reviews & ratings. Popular gadgets including laptop, tablet and mobile specifications, features, prices, comparison.
Politics
On Monday, a meeting between Sachin Pilot and Congress leader Rahul Gandhi had signalled an 'amicable resolution' of the Rajasthan crisis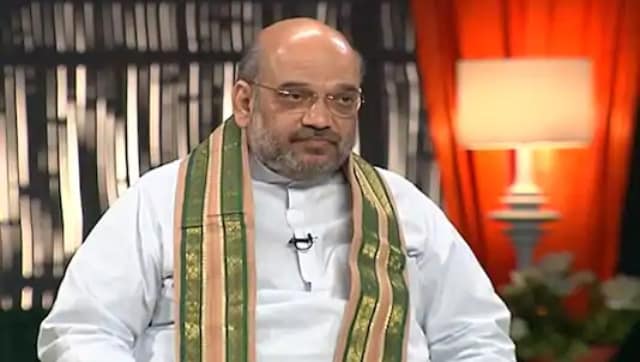 India
A Home Ministry official said when a test will be done, everyone will be informed. He also asked everyone not to speculate on the home minister's health
Politics
Sachin Pilot and Rahul Gandhi had a 'frank, open and conclusive discussion', AICC general secretary (Organisation) KC Venugopal said in a statement.