BJP in Bengal: From soft Hindutva to subaltern consolidation, here's how Mamata Banerjee is fighting back
Media reports emerged on Friday that Mamata Banerjee has threatened to 'capture Delhi' in response to Amit Shah's slogan of 'ebar Bangla (Bengal next)'.
Editor's note: This is the second and concluding part of a series on Amit Shah's three-day tour of West Bengal, a visit that coincides with an inflection point in Bengal politics and promises to redraw the state's political landscape. This part deals with TMC and Mamata Banerjee's counter moves to checkmate BJP's rise. You can read the first part here.
Media reports emerged on Friday that Mamata Banerjee has threatened to "capture Delhi" in response to Amit Shah's slogan of "ebar Bangla (Bengal next)". Readers may remember that she had issued a similar threat when CBI filed an FIR against 13 Trinamool Congress leaders and ministers - virtually the party's entire top leadership (except Mamata) in connection with the Narada scam.
"They are harassing our leaders because we raised our voice against anti-people policies of the BJP government. How many leaders will you put in jails? I dare you to arrest all our MPs, Ministers, MLAs. If you send our leaders to jail, we will also send you to jail," she was quoted as saying to party workers at a meeting in Kolkata last Friday, even adding a filmy touch: "Jo hamse takraye ga... chur chur ho jayega (those who will try to harm us... will be finished)".
It is easy to dismiss West Bengal chief minister's words as mere rhetoric. After all, her earlier forays into national politics have been quite disappointing. The 2014 joint rally with Anna Hazare proved a major embarrassment as the veteran social activist stayed away leading to empty seats at Delhi's Ramlila Maidan.
Mamata's efforts to cobble up a mahagathbandhan of Opposition parties around demonetisation also remained a non-starter. So far, the All Indian Trinamool Congress has achieved little on the national stage beyond headlines through shrill anti-BJP invectives. Her words, therefore, may appear as signs of paranoia. There is, however, a method to this 'madness'. Mamata's rhetoric should be interpreted more as a vocal tonic for party workers instead of a 'threat' against BJP. She needs to pep up her troops at a time when BJP seems to have turned its full focus on Bengal.
BJP's national leaders are flying in with greater frequency, the local leadership appears to be in battle mode and there is an urgency in expanding the party's footprint. Amit Shah's three-day tour, for instance, leave no space for doubt about BJP 'focus east' strategy.
As discussed in the previous article, BJP feels Bengal may provide it a valuable cushion as the party gears up for 2019 general elections. Since meeting the enormous pressure of expectation is likely to be BJP's biggest challenge, Bengal remains one of the last few states where BJP's ambition and space for growth have been stunted by lack of leadership and organisational strength.
Shah therefore, set some very clear goals during his latest foray. One, he urged workers to expand the party's footprint. If need be, by poaching disgruntled rival candidates and workers. This is a tactic Shah has employed successfully in the past. We saw prominent leaders from Congress or other regional outfits cross over into BJP ahead of the Assembly elections. Shah, according to reports, apparently wants the party membership to touch one crore ahead of Bengal panchayat polls and made it clear during a meeting on Thursday with booth-level workers that voters must be identified and door-to-door campaign launched to get across the Prime Minister's message of development.
Along with this intense grassroot focus, which Shah named 'booth chalo abhijan', the second goal was to test the waters of support. From various meetings, party programs and media interactions, it became quite clear that BJP is planning to take a two-pronged strategy in Bengal. Focus on development with consolidation of Hindu votes remaining a strong undercurrent.
Speaking to party workers on Thursday in Rajarhat, Kolkata's satellite township, he said: "The atmosphere I have seen in the past three days has made me confident that next time, BJP will form the government in West Bengal. It will be a government for the people, which will make sure that you do not have to move court to carry out the immersion of Durga idols. Once a BJP government is formed, Bangladeshi infiltrators will be stopped at the border and youth will get employment."
Now, contrast this statement with the interaction he had on Wednesday with the urban middle class in a meeting in Kolkata's Mahajati Sadan where the focus was on development and BJP's inner democracy. Audience of that meeting, which The Indian Express notes were a cross section of lawyers, accountants, doctors and engineers, were subjected to statistics on BJP's achievements in the fields of cashless economy, growth in agriculture sector and GDP, employment, nutrition and LPG subsidies to the poor.
Amit Shah's third goal was to raid Mamata's backyard and throw a symbolic challenge at TMC's hegemony. The voter interaction at Chetla Lockgate slum in her constituency that included a snack of mishti doi and roshogolla was meant more as an audacious announcement that 'BJP is here'. It can't be a coincidence that Shah's visit comes in the backdrop of intense CBI heat on TMC leaders.
The BJP, under Shah, is a lean election fighting machine. It will be a disservice to Mamata's intelligence to suggest that she is not seized of the threat. Since returning to power last year, the TMC supremo has been fast revising the party strategy to counter BJP's rise. The series of steps on display has been interesting to note. It shows that Mamata is not blind to her areas of weakness and has enormous confidence in her party's organisational strength and people-to-people connect.
To begin with, Mamata has urged party workers not to go for large-scale poaching of Left or Congress workers because these two fading political outfits now pose little threat to TMC's hegemony. It cannot have escaped her notice that BJP's recent upsurge- the party posted a 22 per cent rise in vote share in Kanthi Dakshin bypoll - has come entirely at the expense of the Left, a political force which has been greatly weakened and broken due to TMC's aggressive tactics.
Left leaders in the state openly acknowledge that there has been a mass erosion in party base in favour of TMC and more recently, BJP, as the saffron unit is consolidating the anti-incumbency votes and emerging as the stronger Opposition force. In the rural badlands of Bengal politics where party affiliation provides immunity from political violence, the Left has no appeal left.
Shoring up the Left's once-vaunted organizational structure and not letting it weaken to a point where workers en masse leave for BJP seems to be TMC's recent gameplan. The irony of this move is staggering.
Mamata's second move has been to indulge in soft Hindutva, of a kind that would throw a spanner in BJP's hopes of a larger Hindu consolidation in Bengal. The BJP had remained bitterly divided over importing in Bengal the contours of hard Hindutva strategy believing that it runs antithetical to the ethos of Bengali Hindus who have historically kept their cultural identity ahead of their religious identity.
That the BJP now feels confident of taking out more than 150 Ram Navami processions replete with swords and sticks and chants of Jai Sriram points to a decisive change in state's cultural fabric. This behavioural shift in Bengal politics has been triggered by Mamata Banerjee's blatant indulgence in identity politics in the hope of locking down 27 per cent Muslim votes.
'Appeasement of minorities' isn't just a political accusation, it has been noted by even the Calcutta High Court which has on several occasions rebuked the state administration for its 'bias'. Read here and here.
The resentment among a large section of Bengali Hindus has been tapped by the BJP which now finds the occasion fit for a larger consolidation around victimhood narrative.
This has placed Mamata in a quandary. While publicly she has castigated BJP for trying to "harm communal harmony in state", she has simultaneously moved to show that she isn't 'anti-Hindu' by tweeting on Hanuman Jayanti (unprecedented in her previous public utterances).
Greetings to all on Hanuman Jayanti. Jai Bajrangbali

— Mamata Banerjee (@MamataOfficial) April 11, 2017
While the police has slapped non-bailable cases against state BJP leadership under Arms Act "for carrying weapons above nine inches (in length) during the procession of Ram Navami", at the same time Trinamool leaders - as Hindustan Times points out in a report - in Birbhum, Howrah, West Midnapore and West Burdwan districts "were seen competing with the saffron camp in organising Ram Navami and Hanuman Jayanti."
The symbolism behind Mamata's recent visit and offering of Puja at Puri's Jagannath Temple - a move that sparked controversy due to a section of priests objecting to her visit - hasn't gone unnoticed.
Mamata seems to have decided that while she would use administrative powers to prevent BJP from indulging in 'politics of religion', TMC wouldn't shy away from carrying out such programs. Whether it's a reflection of TMC's inner dichotomy or an evolved strategy to beat BJP at its own game is a moot question.
Mamata has also moved with alacrity in stitching a subaltern alliance against BJP, possibly to dent the saffron party's effort to woo the Rajbanshis and Kamtapuris. During a recent rally in Cooch Behar, she asked members of Kamtapur People's Party or Rajbanshi Unnayan Board to stay clear of BJP, as The Times of India notes in a report.
"None of you should support BJP. It's a party that wants to drive a wedge between Bangladeshis (refugees) and Rajbanshis (sons of the soil). They want to divide people on the basis of religion. Come to us if you face any problem."  At the ground level, the TMC supremo has asked party workers to go all out against BJP's booth-level organisational activities.
It won't be easy, at least in the medium to short term, for BJP to achieve the very ambitious targets it has set for 2019.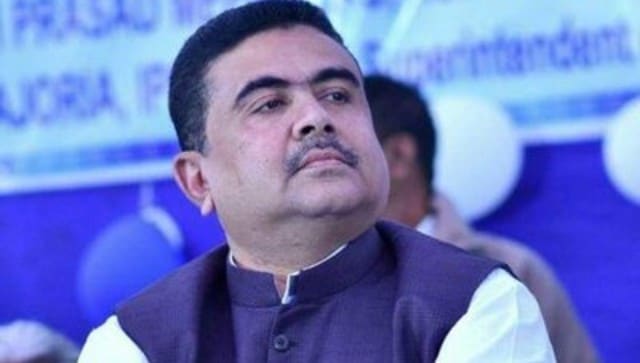 Politics
Eight BJP MLAs resigned as heads of Assembly panels in protest against Roy's appointment, whose disqualification is being sought by the BJP under the anti-defection law
India
Congress MP Ripun Bora claimed that the union minister's birthplace was Harinathpur in Gaibandha district of Bangladesh and he reportedly came to West Bengal for computer studies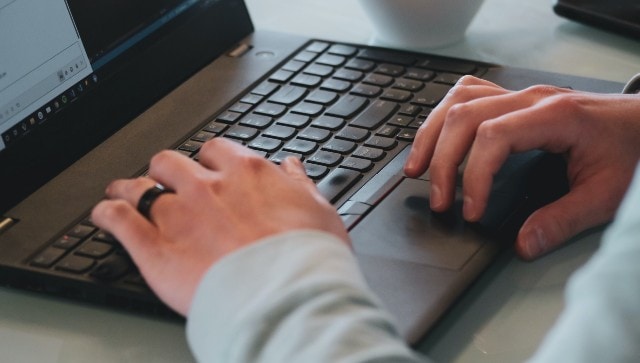 India
The results will be available on official websites from 4 pm on 22 July. Students can also get their results through SMS or Mobile App from 4 pm