BJP holds meeting ahead of by-elections to 24 MP Assembly seats; Scindia loyalists had won 22 constituencies in 2018 polls
BJP general secretary Kailash Vijaywargiya, state unit chief VD Sharma and state organization secretary Suhash Bhagat took part in the meeting among others, a party source said
Madhya Pradesh Chief Ministerv Shivraj Singh Chouhan and other senior BJP leaders met in Bhopal on Friday to discuss yet-to-be-announced byelections to 24 Assembly seats in the state.
BJP general secretary Kailash Vijaywargiya, state unit chief VD Sharma and state organization secretary Suhash Bhagat took part in the meeting among others, a party source said.
"We just talked about the by-polls. It was an initial dialogue amongst us," a senior BJP leader told PTI.
Byelections were necessitated following the death of two sitting MLAs and resignations of 22 MLAs, mostly from Jyotiraditya Scindia's camp, which led to the Congress government's fall in March.
The BJP and Congress have 107 and 92 MLAs, respectively, in the MP assembly. Two BSP MLAs, one SP legislator and two Independents are also supporting the BJP government.
Politics
Several BJP leaders downplayed the impact of Mukul Roy's return to TMC, with Dilip Ghosh saying Roy himself wasn't sure whether the BJP 'gained anything'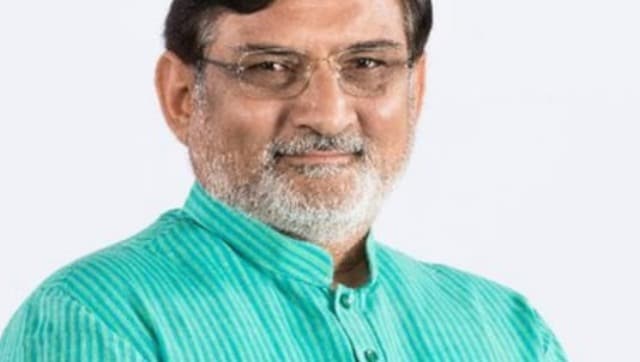 India
In the cross-currents of development and a dark agenda floats Lakshadweep's future. Its moment to choose has come
Politics
Before his death, Prasada Sr who had contested and lost against Sonia Gandhi for the leadership of Congress was totally disillusioned with the Congress and Gandhis, in particular