BJP focussed on southern states to improve tally in 2019 general elections, says GVL Narasimha Rao
BJP national spokesperson GVL Narasimha Rao said that the central leadership of the party has focussed on southern states for the next general elections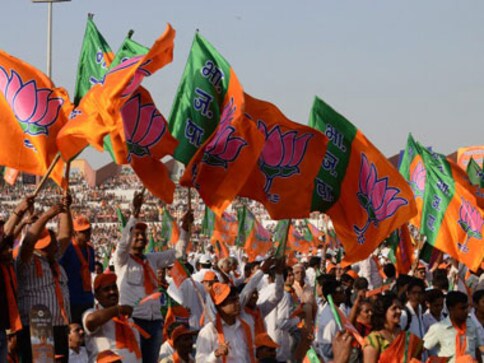 Visakhapatnam: Bharatiya Janata Party (BJP) national spokesperson GVL Narasimha Rao said on Monday that the central leadership of the party has focussed on southern states to improve its position during the next general elections.
Addressing a media conference in Visakhapatnam on Monday, he said the central leadership has prepared an action plan for party's growth in the southern states.
Rao said people of the southern states have imposed confidence in the BJP in view of the economic reforms and welfare measures launched by Prime Minister Narendra Modi.
The central leadership's idea is to gain more Lok Sabha seats in the next general elections from the southern states.
"I hope BJP will win majority of the Lok Sabha seats from the southern states to improve the party's position during the next general elections in 2019," said the spokersperson.
He said the party has considerable base in Telangana and has a tied up with Telugu Desam Party in Andhra Pradesh.
Asked whether BJP have any tie up with the Telangana Rastra Samithi (TRS) in the next general elections, he said the central leadership will take a decision on it.
He said BJP has improved its position in Kerala as the people are vexed with the LDF Government.
He said because of the popularity gained by the BJP in Kerala, the LDF government is now resorting to attacks on RSS workers in the state.
Narasimha Rao said the Congress government in Karnataka which was involved in corrupt practices will be rejected by the people of the state in the next elections.
He said in Tamil Nadu there is a political vacuum and BJP can show its strength in the next general elections.
City BJP president M Nagendra, state executive member P V Narayana Rao and others attended the meeting.
Find latest and upcoming tech gadgets online on Tech2 Gadgets. Get technology news, gadgets reviews & ratings. Popular gadgets including laptop, tablet and mobile specifications, features, prices, comparison.
Politics
The draft law seeks to make it mandatory for officer-bearers of NGOS to provide Aadhar numbers at the time of registration and also to bar public servants from receiving foreign funds.
Politics
Parliament Updates: The Essential Commodities (Amendment) Bill, 2020, has been passed in the Lok Sabha, by voice vote. The House has been adjourned until 3 pm on 16 September, 2020
Politics
The Opposition alleged that the Centre was trying to throttle democracy by doing away with the Question Hour, which it called the "Golden Hour" of the House