BJP faces catch-22 in Vasundhara Raje's Rajasthan: Alwar, Ajmer bypolls point to disaster, but no replacement for CM at hand
Chief Minister Vasundhara Raje would have inspired Joseph Heller to write a political version of Catch-22. The premise would have been almost the same: You can't quit flying fighter planes until you are declared insane, you can't be called insane till you keep flying sorties.
Chief Minister Vasundhara Raje would have inspired Joseph Heller to write a political version of his novel Catch-22. The premise of Catch-22: You can't quit flying fighter planes until you are declared insane, you can't be called insane till you keep flying sorties.
In Rajasthan, a similar plot is unfolding. The BJP doesn't seem to be in a position to win the upcoming Assembly elections with Raje. It doesn't seem to be able to win them without her either. The predicament was best explained by a BJP leader who, speaking to Firstpost on the condition of anonymity, said: "She is our best bet. She is our biggest weakness."
The dilemma within the BJP played out earlier this week in two contrasting events. First, a BJP leader did the unimaginable — till a few months ago — by writing to Amit Shah, and demanding that Raje be removed. Then, a day later, state BJP president Ashok Parnami, whose own job is reportedly under threat, announced that Assembly elections scheduled later this year would be fought under Raje's leadership. As a footnote, he added that rumours of his possible removal were grossly exaggerated.
The BJP finds itself between Raje and a hard place because of the results of the recent Lok Sabha by-elections in Ajmer and Alwar constituencies, and Mandalgarh Vidhan Sabha constituency. The three elections covered nearly 40 lakh voters and 17 Assembly segments: Eight each in Alwar and Ajmer. The BJP trailed in all of them, resulting in an 0-17 score line. In Alwar, which the party won in 2014 by a margin of nearly 2.65 lakh votes, a 25 percent swing away from the BJP led to a humiliating loss. In most Assembly segments, the average swing away from the BJP was 10 percent. The consensus within the party is that voters need to be coddled with definitive measures to beat anti-incumbency and visible disenchantment with the government. One of the measures being talked about is change in leadership.
But the problem is that the BJP simply has no other options. Raje, for the moment, is the BJP, and BJP is Raje. Its second line of leadership is sub-par. Most would struggle to win their own seat. Apart from Raje, nobody is known across the state or has the ability to cut across caste and geographical divides.
Another factor that contributes to the Catch-22 situation is this: Removing Raje in a bid to win elections may break the party. A divided party would certainly not win. This fear has always troubled the BJP since its experiment with BS Yeddyurappa in Karnataka. Raje has stared down the Delhi leadership many times in the past, though not in the Amit Shah-Narendra Modi era. So, the BJP has reasons to worry that a scorned Raje may unleash the fury of hell in the next elections, leading to the kind of denouement brought about by Yeddyurappa in 2013.
In short, the BJP doesn't have a fail-proof option in Rajasthan. In spite of a visible anti-incumbency and fears of an impending loss, it may have to just grin and bear Raje. After a strengths, weakness, opportunities and threats (SWOT) analysis, it may just ask Raje to carry on, with the advice that she tighten up her game before the semi-finals in 2018.
Or not, if the BJP's history is any indication. In 2002, the BJP was in a similar situation. Assembly polls were at hand in 2003. Its tallest leader, Bhairon Singh Shekhawat, appeared jaded after the resounding loss in 1998, when the BJP was reduced to just 33 seats in the 200-member Assembly. Ground reports suggested he would struggle to lead the BJP in the next election. But, the problem was, Shekhawat was still the party's tallest leader.
The BJP, goaded by Pramod Mahajan, took the hard decision of getting Shekhawat out of the way by nominating him as its vice-presidential candidate. Once his retirement was planned, a new leader was named for the Rajasthan unit. Raje would not have forgotten this: She was the one who replaced Shekhawat.
A similar buzz is being heard in the BJP these days. Many ambitious leaders are talking of an encore. In this context, the name of a Rajput leader currently in Delhi, like Raje in 2002, is being bandied about as a possible contender. But only Modi and Shah know what is in store for Raje. As Heller said about one of his characters in Catch-22: The case against him was open and shut. The only thing missing was something to charge him with.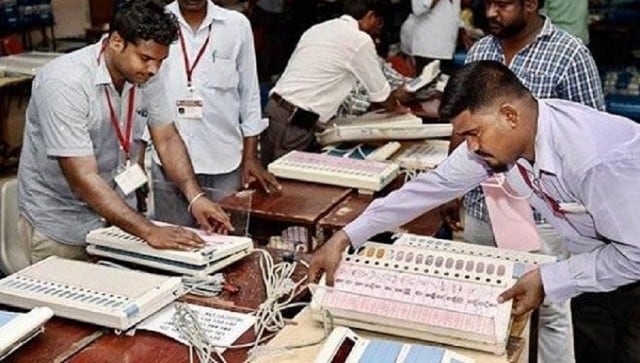 Politics
The total electorate in the state includes 1,32,83,724 male voters, 1,41,62,025 female voters and 290 transgenders, according to Election Commission figures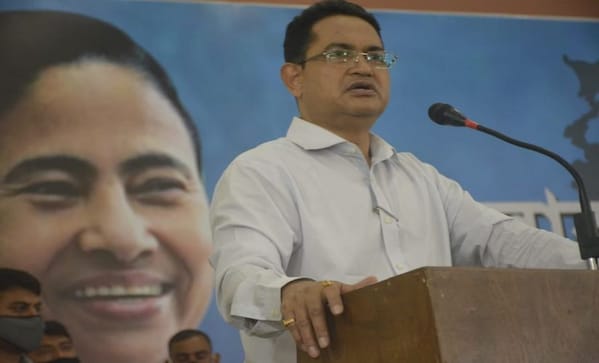 Politics
Humayun Kabir joined the TMC in February after quitting the police. A decorated officer, Kabir was the Police Commissioner of Chandannagar and has held many senior positions within the force
India
For a while it seemed that amidst all the darkness and despair in the world in 2021, India-Pakistan relations had taken off on a positive note