BJP demands apology from Harish Rawat for misusing funds meant for disaster relief to pay Virat Kohli
The Uttarakhand government, by using funds meant for disaster victims to make payments to cricketer Virat Kohli and musician Kailash Kher for a promotional video for the state, is an insult to the victims, the BJP has said
Dehradun: The Uttarakhand government, by using funds meant for disaster victims to make payments to cricketer Virat Kohli and musician Kailash Kher for a promotional video for the state, is an insult to the victims, the BJP has said.
"By making payments to Virat Kohli and Kailash Kher out of disaster funds, Chief Minister Harish Rawat has not only insulted disaster victims but also these celebrities who were not aware out of what fund they were being paid," state BJP president Ajay Bhatt said.
Rawat had defended paying Rs 47.19 lakh from the disaster relief fund to a firm in which Kher has a stake, for a tourism video featuring Kohli, saying it was the government's prerogative to make payments from any fund.
But Bhatt said they (Kohli and Kher) would have refused to accept the amount given to them by the state government had they known they they were from funds meant for people devastated by the 2013 Kedarnath deluge.
The BJP has demanded Rawat apologise to the victims, as well as the celebrities and people of Uttarakhand in general for doing something which tantamounted to insulting them.
On the basis of information obtained under RTI, BJP leader Ajendra Ajay had recently accused Harish Rawat's Congress government of making a payment of over Rs 47 lakh to Kohli through Kailasa Entertainment Pvt Ltd for a 60-second video in which the cricketer is seen promoting tourism and religious destinations in the state.
A few months ago, Ajay had accused the state government of paying Kher out of disaster funds for making a promotional documentary on Char Dham. However, Rawat justified the payment made to the cricketer, saying spreading the message of a safe Char Dham pilgrimage or promoting Uttarakhand as a safe tourist destination was equally important as carrying out reconstruction and rehabilitation work in the disaster-affected areas.
Politics
For all her 'connect with the people', Priyanka Gandhi Vadra's 'Hinduism' is even more farcical than Rahul Gandhi's
Politics
In the two decades that Narendra Modi has been in public office, first as chief minister and then as prime minister, he has established his vision of development for all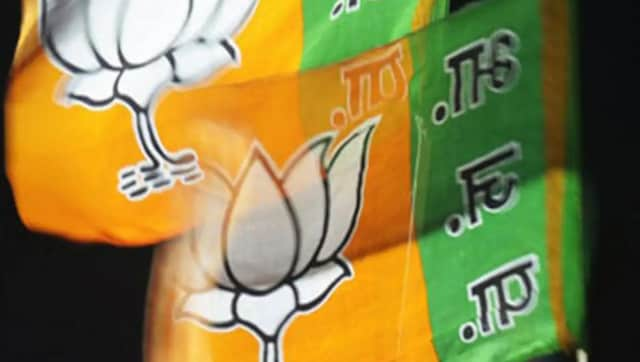 India
In the GMC, the BJP established its lead since the beginning of counting at 9 am, and eventually trumped its rivals Congress and the Aam Aadmi Party (AAP) by a huge margin.