BJP, Congress delay announcement of poll nominees in Gujarat
One of the main reasons for delay is that both the parties are waiting for the other side to come out with its nominees for Gujarat polls, sources said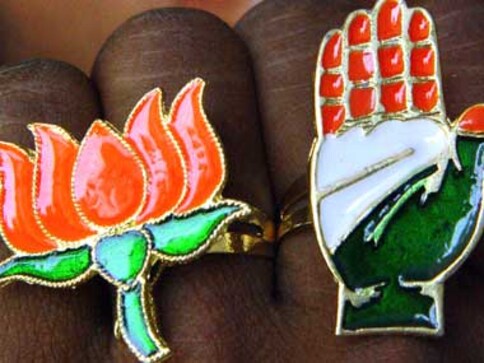 Ahmedabad: The ruling BJP and the opposition Congress are yet to declare their candidates for the first phase of the Gujarat assembly election, nominations for which opened on 14 November.
One of the main reasons for delay is that both the parties are waiting for the other side to come out with its nominees, sources said. The last date of filing nominations for the first phase of the polls — when 89 seats will see voting on 9 December — is 21 November.
A meeting of the BJP Central Election Committee (CEC) was held in New Delhi on Wednesday to finalise candidates. After the meeting, attended by Prime Minister Narendra Modi, the BJP said though the party has finalised candidates for many seats, it will declare the list at an "appropriate time".
The Congress was to hold a meeting of its screening committee on Thursday in New Delhi to decide on candidates, but it was postponed for Friday, party spokesperson Manish Doshi said.
Election will be held in 93 assembly constituencies in the second phase on December 14. Counting of votes in Gujarat, which has a 182-member assembly, will take place on 18 December.
The socio-political situation in Gujarat is fluid in the backdrop of agitations launched by the the Patels, OBCs and Dalits to achieve their respective goals, they said. The other reason is to avoid a possible rebellion by ticket hopefuls if they do not make it to the final list, the sources added.
India
Tamil Nadu, Andhra Pradesh, Karnataka, Odisha, Maharashtra and Kerala are among the states where the COVID-19 infection numbers increased in several districts or have not in general dipped like in most other states
India
The two-member Appointments Committee of the Cabinet comprises the Prime Minister and the Home Minister
India
The leaders will discuss a host of issues, including continued cooperation on COVID-19 response efforts, shared regional security interests and the climate crisis