Guwahati East constituency: Electoral lores came true with BJP's win in Assam
Guwahati East constituency is a tried and tested political formula to predict the winner of Assam elections
Streams of buoyant party workers and supporters moving in and out of the BJP's Assam state office in Guwahati made it difficult to enter the party office for any visitor. At around 10 am on Thursday, the local television channels darting figures of vote counting showed the party leading in more than 50 seats.
By 11 am, party workers started dancing to the tunes of popular Assamese songs played through a high intensity music system in the office premises. By then a large television screen was set up on a stage decked in saffron in the lawns of the BJP, showing the party's climbing vote share — leading in more than 60 seats out of the 126 assembly constituencies; the state still had several rounds of counting left.
Was not it too early for BJP, a party that never was even a part of a government in Assam to celebrate? The final result could be very different from what the early trends predict. "Certainly not," said Utpal Das a party worker, rejoicing along with his co-workers in the office premises. "We are just early to catch the signal of victory," he added smilingly — "see, there is a tried and tested formula to predict election result in Assam," he said and further illustrated, "the formula says that if a political party manages to win over the Guwahati East constituency in the city, then it is certain that the party will form government in Assam eventually . It is a strange historical co-incidence in the state's electoral politics, that has been showing itself up in every assembly election in Assam,"said Das.
Results of assembly elections held in the earlier years show that this strange historical co-incidence has been continuing to occur since the election held in 1967.
"In that year Mahendra Mohan Choudhury of Indian National Congress won Guwahati East seat and the party formed government. This trend continued with each government formed in Assam after that. Even in 2011 assembly election, Congress candidate Robin Bordoloi won the seat and Tarun Gogoi of Congress remained in the position of the Chief Minister for the third consecutive term," said Santanu Sharma, another party worker.
He explained that even well researched exit polls sometimes prove wrong. But Guwahati East never goes wrong in its prediction.
BJP had an inkling that it will win the seat this time around. "In fact one of our leaders and election strategists Himanta Biswa Sarma declared beforehand that the party will win this seat with a record margin of almost one lakh votes. This only boosted our belief that this time we will be forming the government," said Das.
It is no wonder that the party set up a stage in the lawn decorated with bright saffron cloth by Wednesday, a night before the counting had actually begun. The mercury soared high in the party office on Thursday, as soon as the television screen in the stage showed the party's Guwahati East candidate Siddhartha Bhattacharya leading in number of votes, for the first time at 11am. And that lead came as a indisputable cause to rejoice for the party workers.
By the time the Siddhartha Bhattacharya won the seat of Guwahati East with a margin of more than 960000 votes on Thursday, many of the congress stalwarts namely former Ministers Prodyut Bordoloi, Gautam Roy, Bharat Chandra Narah, Irrigation Minister Chandan Sarkar, Parliamentary Secretary Bhupen Bora saw themselves defeated.
Air was filled with smoke of crackers bursted by BJP workers, after Election Commission website showed the party having won 43 seats and leading in 18 seats with Congress barely managing to win 21 seats and with a lead in 4 constituencies.
It was a historic day for the party marching towards forming a government for the first time with historical co-incidence that predicted a political party's victory in the election well ahead of time again.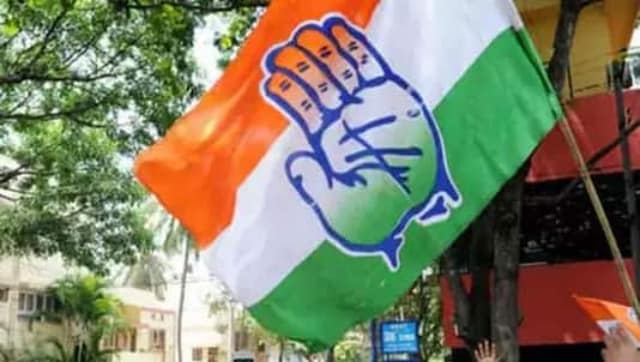 Politics
Demanding a court-monitored inquiry, Congress' Mallikarjun Kharge questioned if governments in Madhya Pradesh, Manipur and Goa were also toppled using the spyware
India
He made the statement in the wake of BJP legislator Prasad Lad's reported remarks that, if needed, the headquarters of Thackeray-led party in central Mumbai would be demolished
India
As the Opposition creates ruckus in Parliament, the Centre says the controversy is an attempt to malign Indian democracy and its well-established institutions