BJP chief Amit Shah takes holy dip at 'Simhastha Kumbh', targets social engineering in UP
Amit Shah took a holy dip in this kumbh at Balmiki Ghat and It was obvious that the BJP had decided to use Simhastha Kumbh for its Dalit outreach program.
Perched on the banks of river Kshipra, Balmiki Dham in Ujjain has seen many kumbhs. But what unfolded there on Wednesday had not been witnessed ever before.
The place had so far stood as a symbol of spirituality for the Dalits – those who could stand up in defiance to the might of the upper caste dominance in Hindu religiosity. The name 'Balmiki dham' signifies it all.
Though it is visited in good numbers by its own believers, it does not get the same attention as others powerful mutts and Akaras run by influential Hindu community spiritual leaders.
The current edition of the 2016 Simhastha (Mahakumbh) in Ujjain has changed the way people – social, religious, spiritual and administrative, should look at it, at least for now.
The word 'Samrasta' (harmony) was thick in the air since morning. A huge dais was erected on its front; seated over it were all the big names of the Hindu religious and spiritual world.
The Sankaracharyas, Mahamadelshwars, Gurus, Mathadhis, peethadhis had all taken time off from their Akharas, mutts, temples, peeths, camp sites and headquarters in Ujjain, and from the rest of the country to be here to give a common message that was in agreement of Samrasta, through tokenism or otherwise – that Dalits were as much a part of the Hindu community as anyone else.
That is not to say that social stratification – which has existed in the Hindu society for ages – would be gone but to convey a message that Dalits too have a place in the society and have a right, and even if it was hypocritical to call equal, it was significant.
They need not look for a place beyond Hindu religiosity. It was more than clear that the harmony that was so vociferously talked about was not so much for amity between all the religions practiced in India but concerned only to the majority community.
But before one may start wondering that the congregation at Balmiki Dham was unleashing some kind of social reform movement, it should be clarified that even as on surface of it the intent appeared to be social, it was targeted at yielding political dividends for the ruling Bharatiya Janata Party in Madhya Pradesh, Uttar Pradesh and elsewhere in the country.
The first visual on entry inside the pandal conveyed it all. A giant hoarding with Modi's folded hands in front of social and spiritual Dalit icons Maharshi Balmiki, Sant Ravidas, Kabir, BR Ambedkar and a few others, served as the backdrop for the congregation at the podium.
In other parts of the pandal, similar hoardings had Madhya Pradesh Chief Minister Shivraj Singh Chouhan in the Namaste mudra greeting the same Dalit icons. It was interesting to find Ambedkar in the same league as Ravidas, Balmiki and Kabir.
It was more than obvious that the BJP had decided to use Simhastha Kumbh for its Dalit outreach program. Party President Amit Shah, thus, chose to take a holy dip in this kumbh at Balmiki Ghat.
He didn't take a dip at Ram Ghat and other main ghats adjacent to it on Kshipra River – where all the Akhraras and temples are situated – which lakhs of sadhus, sants and ordinary pilgrims prefer to go to for their holy dip. Shah chose to go to the far flung Balmiki Ghat, a neglected river bank where the river width is very narrow and the poor flow means that the river is not as clean.
But Shah was consciously pursuing his party's and the Parivar's Dalit outreach program and therefore he didn't want to antagonise the established Brahmanical order.
So when he sat on the dais for the pre-snan sammelan, he was flanked by Avdeshanandji Maharaj of Juna Akhara, the most powerful of all religious and spiritual leaders from Sanatan Dharma paramapara, on his left, and on his right sat Umeshnath Ji Maharaj head honcho of Balmiki Dham.
It was also announced that before arriving there, Shah had paid tributes to Sohandas ji Maharaj, a Dalit religious icon of yesteryears and that between them there was a common cord – they both belonged to Gujarat. The politics and religion thus mingled freely and conveniently.
After finishing at Balmiki Ghat, he drove to a specially created Deendayalpuram in the mela area to honour over a hundred top Hindu community leaders over a fabulous vegetarian lunch.
The speech delivered by the Balmiki Dham honcho was significant, which should be enough to ring alarm bells for Bahujan Samaj Party chief Mayawati:
"Amit Shah has displayed a great deal of guts by coming here from Delhi and by stressing on harmony amongst various streams. Shah and Shivraj Singh Chouhan should be complimented for taking this kind of an initiative," he said.
Then he pointed out the real problems and challenges that his community, the marginalized, face. He also did not shy away from speaking the truth – that the onus was on them and other Hindu spiritual leaders present to carry the Samrasta spirit forward and to see that this is practiced, and does not remain as a mere photo op at a talking shop.
What Shah said in his brief speech was equally interesting: "Presently the Centre has a (Modi) government which was working to strengthen cultural and social traditions" and needed the blessings of all present to succeed in its endeavour.
The harmony theme was then taken to the ghat where Shah took a dip with Balmiki and Sanatan Dahrma community leaders. The administration had ensured that oxi-generators improved water quality, a great deal of manual effort too had gone into that.
Kumbh has always been a great leveller. The holy river waters during these auspicious days or otherwise does not discriminate between the lakhs and lakhs who take a dip.
But the political message which emanated from Amit Shah's conscious efforts was loud and clear. He and his party colleagues would hope that its impact is felt in Uttar Pradesh in the 2017 assembly elections. After all, the BJP and RSS had for long been working on this social engineering concept. It seems like Shah has taken a big step or a dip forward in Ujjain.
India
The MP from Mangaldoi in Assam also cited a video purportedly showing Mizo people celebrating after the incident on Monday
Politics
Karnataka LIVE Updates: "It is a big responsibility in the given situation. I will strive to work for the welfare of the poor." said CM-elect Basavaraj Bommai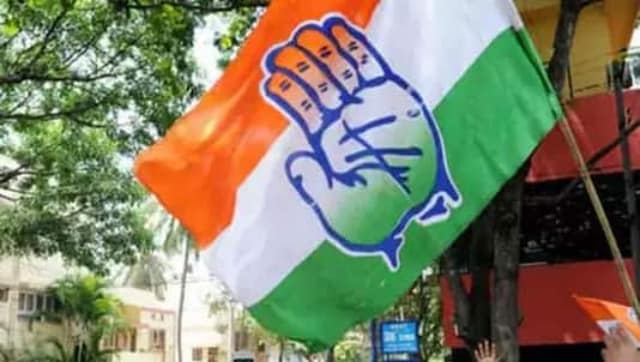 Politics
Demanding a court-monitored inquiry, Congress' Mallikarjun Kharge questioned if governments in Madhya Pradesh, Manipur and Goa were also toppled using the spyware