Bimal Gurung denies seeking meet with Mamata, intention to surrender in audio clip as Binay Tamang makes development pitch
Political discourse in West Bengal's Darjeeling and Kalimpong has suddenly turned febrile with an audio clip of fugitive Gorkha Janmukti Morcha (GJM) leader Bimal Gurung emanating from an undisclosed location.
Political discourse in West Bengal's Darjeeling and Kalimpong has suddenly turned febrile with an audio clip of fugitive Gorkha Janmukti Morcha (GJM) leader Bimal Gurung emanating from an undisclosed location.
Gurung, in the clip, dismisses reports that he is seeking a meeting with Chief Minister Mamata Banerjee with the intention to surrender. This comes less than a month after the Supreme Court turned down his plea seeking protection from arrest in connection with a slew of cases against him pertaining to the violence that rocked the region last year.
Gurung might have lost the stewardship of the Hill political establishment, something he enjoyed for about a decade till the developments in the wake of the June-September 2017 lockdown; but questions regarding his whereabouts have been a subject of intense speculation ever since he went on the run and haven't been confined just to local political circles. "For how much longer can he elude the police?" is the question being bandied about.
That the audio clip, in which he accuses a section of the print media and social media platforms of spreading incorrect news regarding him seeking a meet with Banerjee and giving himself up to the authorities has aroused keen interest at the ground-level is indicative of the fact that Gurung remains a critical figure in the local political configuration, despite the apparent decline in his political fortunes in recent months.
His absence from the local political space notwithstanding, the fact that any move on his part would have a lasting impact on the political future of the region cannot be overstated.
That Gurung reportedly expressed in January a willingness to hold a dialogue with Banerjee to defuse the political crisis in the Hills is still fresh in public memory, even though it failed to evoke much of a response, affirmative or otherwise, from the state government. "I am ready for dialogue. Dialogue is the way ahead", he said in a statement issued at an undisclosed location in New Delhi.
The circumstances since, however, have changed considerably as the proposition earlier came at a time when a notice by the apex court restrained the State from taking "any coercive action" against Gurung was in force. It no longer is.
Normality has undoubtedly been restored in the Hills since the troubled times of the 104-day long shutdown last year to press for the demand for a separate 'Gorkhaland' state: A programme spearheaded by Gurung. The ruling political dispensation has since changed and Banerjee, after months of wariness, has been back to paying her periodic visits to the Hills. Reassuring though it might appear to the authorities, that there has been no sign of even considering holding elections to the Gorkhaland Territorial Administration (GTA), due since July 2017, is indeed suggestive.
It begs the question whether the Board of Administrators for the GTA, handpicked by Banerjee and which constitutes the present ruling dispensation, is leveraging administrative powers vested in it by the state government to extract maximum political mileage. Not till it seems to be satisfied of consolidating its position in the political domain could one expect any talk of future GTA elections.
Imperative to any such consolidation would be totally marginalising Gurung in the local political landscape.
Till then, the present situation of an unelected body and one without a public mandate running public affairs, only reinforces the argument that it remains fraught with an overarching democratic-deficit.
While the GJM-camp led by Binay Tamang who is also at the helm of GTA affairs, has been successful in weaning away into its fold most of Gurung's associates from the withering faction that still remains loyal to the runaway leader, it is through the occasional audio and video clips that Gurung keeps assuring his supporters to bide their time and that he will be back among them in due course.
The recent clip in which he dismisses speculation regarding his wanting to meet with Banerjee is no exception:
"I will be back among all of you very soon....and will continue the struggle, no matter what the odds..."
Meanwhile, in a recent statement overlaid with political import, Tamang, a one-time lieutenant of Gurung, seems to have adopted a different tack from what is normally associated with leaders caught up in any political vortex. He is set to initiate a new trajectory in the local political domain, pitching for a change "in our attitudes...a positive behavioural change".
"...Let us cast aside all personal motives and rise above politics to strive towards this noble and sacred task of developing our society...." urged Tamang, who earlier came close to expressing contrition for being at the vanguard of an agitation led by Gurung. One might be excused for viewing this supposedly well-meaning, apolitical statement with some scepticism, just as one might consider Banerjee's recent utterances in the course of her recent visits that she was not there to "seek votes": More so at a time when the local unit of her Trinamool Congress has started to stir after a considerable period in political limbo during the troubled times.
And then there are reports of it being assured of support in next month's panchayat polls of the Tamang-led faction of the GJM in those pockets in the Dooars area with a substantial Gorkha/Nepali population.
Find latest and upcoming tech gadgets online on Tech2 Gadgets. Get technology news, gadgets reviews & ratings. Popular gadgets including laptop, tablet and mobile specifications, features, prices, comparison.
India
After causing the public exchequer an estimated hit of more than Rs 30,000 crore, the farmers' protest is spreading out into more disturbing territory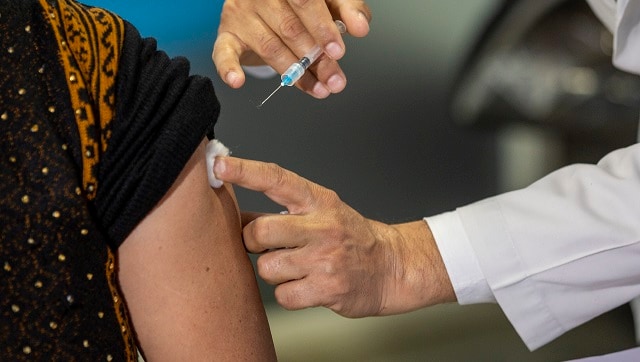 India
The COVID battle has been the modern world's biggest conundrum. Almost all countries had to choose between life and livelihood. India chose both
World
America and the world would be foolish to embark on a vengeful hunt of Trump's legacy instead of dealing with the real danger to free speech: Big Tech, the new colonisers.