Bihar politics: Nitish Kumar becomes a BJP buddy in one stroke but curtains are not down on RJD
Nitish Kumar is a different bargainer who will continue to assert himself as he does not have any family based politics or history of sycophancy.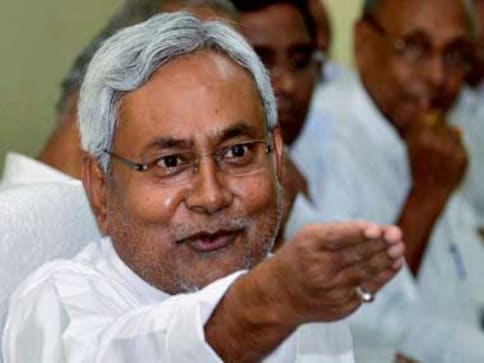 The current twist and turn in Bihar politics throw open three major possibilities not just for Bihar but for national politics at large. The role of the governor and that of allies also get highlighted time and again in the wake of such political junctures. Before getting to the possibilities arising from the breaking of the Mahagathabandhan it should be wiser to see at the outset few instances to recall the present Bihar governor's credibility issues. Tejashwi Yadav kept tweeting about governor's bias in bypassing the conventional invitation to the single largest party, however, this time Keshari Nath Tripathi's action is comprehensible. The governor's discretion regarding the possibilities of formation of the government to avoid the futile exercise of inviting one after another is usually considered to be correct.
Having this said, Tripathi's past records are quite questionable in two previous instances — one, as the Speaker of Uttar Pradesh Assembly when he gave a controversial interpretation of Anti-defection Act, which gave enough time to Kalyan Singh to manage the BSP MLAs and offer ministerial posts to them. The second instance is that of JDU rebel Jitan Ram Manjhi whom Tripathi in his capacity as the governor of Bihar had given more than enough time to gather support from different quarters. Nitish Kumar who, after the fall of Manjhi government, intending to form the government, had questioned and criticised Tripathi's role.
Back to the latest development in Bihar's political scene, three probabilities have to be looked into. First, would it be safe to assume that Lalu Prasad's politics is back to its position where it was before the elections? 2015 Bihar elections witnessed RJD's huge comeback, therefore this split in the alliance looks like a major political loss for the RJD but can it be written off that easily given Lalu's face as a mass leader? There is a possibility in future that Muslim vote consolidation happens in favour of RJD considering Nitish's present stand. Nitish might again need Lalu for the base vote, as BJP will possibly be looking for chances to demolish Janata Dal United [JD(U)] after crippling Lalu and family.
Some of Lalu's supporters optimistically feel that after Nitish siding with the BJP, RJD will have bigger gains and stronger ground for bargains in future. Nevertheless, they also lament the lack of stronger projection of Lalu's politics and leadership since coming to power in 2015. This strain of thought that forecasts Nitish's loss, in the long run, draws its inference from Amit Shah-Modi duo's past record of crushing the competition, both within and outside the party. JD(U)'s position might weaken on its own, considering the conflict rising within the party due to Nitish's pattern of overruling the disagreements of party members in which Sharad Yadav is not the only dissenting voice. BJP will get a lot of clout in its current alliance with JD(U) and will not go for a compromised politics. There is a possibility that BJP might detach itself from JD(U) for 2019 Lok Sabha elections leaving Nitish alone with his limitations at the national level electoral competition.
Another noteworthy possibility that predicts a safe present and future for Nitish depends on the layered political realities and considerations. One of the considerations is that RJD with its tarnished image falling further in the mire of its own corruption will never be able to walk alone to the path of success. This makes Nitish's case stronger as he will have the option of anytime getting back with RJD making it a political imperative for RJD to join together. RJD might end up with a status of 'partner in waiting'. This option further builds a strong ground for Nitish's consistent power consolidation, as BJP will always be wary of the possibility of JDU-RJD's re-alliance, which proved to be a serious impediment to their success in Bihar assembly election of 2015. Hence BJP will always try to keep Nitish together in fighting elections even if it gains more ground in Bihar. A share of Muslim vote might also remain with Nitish despite BJP's presence as he has individually earned respect among the Muslim community. Looking at the track, Nitish had responded relatively more to the dynamics on the ground than most other contemporaries in the field, whether it is on the question of caste, community or development. In this situation, Nitish stands to gain both in 2019 Lok Sabha elections as well as in 2021 Assembly elections. In 2021 Nitish might be able to retain command in his hand and restrict BJP to a secondary position in Bihar.
The third and more pragmatic aspect of Nitish joining hands with BJP is that he might be able to keep a check on the present pattern of BJP with his presence as a partner since he has a strong voice and a persona unlike others who went with BJP in the past. BJP is strong enough presently and has grown to the extent that it cannot be shaken from outside. On the flip side, that makes its internal tugs and dynamics even more critical now. Recently Shiva Sena president Uddhav Thackeray, despite being an ally of National Democratic Alliance, accused Modi of centralising power on the issues of demonetisation and Goods and Services Tax. Pragmatists are beginning to believe that the dictatorial single-loud-face cut-out Modi reign will be weakened once the allies start producing consistent friction through their games for gains and bargains in power share. Hence Nitish joining hands with BJP can be viewed prospectively effecting at least few turns further in the process of democratic decentralisation of power. Initially, it may seem that Bihar will be saffronised but Nitish would not let BJP overpower his strength. He is a different bargainer who will continue to assert himself as he does not have any family based politics or history of sycophancy.
Tarushikha Sarvesh is an assistant professor at Aligarh Muslim University; Abdur Rahoof Ottathingal is a research staff with Leiden University Institute for History, Netherlands and Rakesh Kumar Ranjan is a PhD from School of International Studies, Centre for West Asian Studies.
Politics
Accusing the ruling BJP of diverting people's attention from the real issues, Sachin Pilot said "some fringe elements" are trying to change the name of some monuments and roads.
Politics
Arvind Kejriwal understands that forming an alliance with the Opposition will stymie the spread of his governance philosophy
Politics
The party is all set to hold a 'Chintan Shivir' at Udaipur in Rajasthan later this week to evaluate its current strategy and the way forward