Bihar political crisis: Developments in state 'ominous' for democracy, says BSP chief Mayawati
BSP chief Mayawati termed the developments in Bihar in the last 24 hours as ominous for democracy and said that the 'hunger for more power' was leading the BJP into misusing government machinery and investigative agencies
Lucknow: BSP chief Mayawati on Thursday termed the developments in Bihar in the last 24 hours as ominous for democracy and said that the "hunger for more power" was leading the BJP into misusing government machinery and investigative agencies.
Linking the Bihar developments to that of Goa and Manipur, the Bahujan Samaj Party (BSP) supremo also said that the democratic values in the country were being weakened by such lust of power by the Bharatiya Janata Party.
Urging the people of the country to come forward and "save the country" from this "worrying situation", the four-time Uttar Pradesh Chief Minister, in a statement, also said that the Bihar developments were a big let-down for the people of Bihar.
The fact that the Janata Dal (United) broke away from the grand alliance with the Congress and Rashtriya Janata Dal and, within hours, formed a government with the National Democratic Alliance (NDA) alliance partners is nothing but a breach of trust by Nitish Kumar with the people of Bihar who had voted for the alliance, she said.
Mayawati also went on to accuse the Narendra Modi government at the centre of throttling democracy and the Constitution as in the case of Goa, Manipur and now Bihar and said that misuse of the government machinery to arm-twist the opposition and to form governments was a big hazard for democracy in the country.
Find latest and upcoming tech gadgets online on Tech2 Gadgets. Get technology news, gadgets reviews & ratings. Popular gadgets including laptop, tablet and mobile specifications, features, prices, comparison.
Politics
The Manipur government led by N Biren Singh plunged into crisis after nine members of the BJP-led coalition, including four ministers of the National People's Party, resigned on 17 June.
India
The petitioners Surendra Gadling and Sudhir Dhawale were arrested in June 2018 and are currently lodged at the Taloja jail in Navi Mumbai.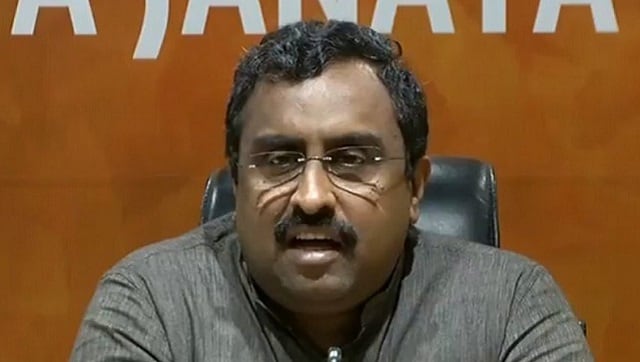 India
Bharatiya Janata Party (BJP) won the lone Rajya Sabha seat in Manipur. BJP candidate Leisemba Sanajaoba defeated Congress candidate T Mangibabu.