Bihar political crisis: After resignation, Nitish Kumar's biggest challenge is to keep the JD(U) united
After resigning from the post of chief minister, Nitish Kumar's biggest challenge will be to keep his own party united
After resigning from the post of chief minister, Nitish Kumar's biggest challenge would be to keep his own party united. Leaders from Congress and RJD have already started criticising his move, alleging that the JD(U) leader always intended to join hands with BJP.
In a meeting held to discuss the land graft case involving Lalu Prasad's son and Deputy Chief Minister Tejashwi Yadav, against whom CBI has filed an FIR in a land graft case, many JD(U) leaders voiced their concerns amid opposition from some party men.
Bijendra Yadav, MLA and commerce minister in Nitish's cabinet, warned the JD(U) chief against joining hands with the BJP. He said, "Nitishji, (the) people of Bihar have elected you and Lalu both. Any attempt to scuttle the alliance would have serious repercussions."
On Wednesday, just before Nitish was to meet his legislative members, MLA Poonam Devi, who is also from the Yadav community, openly said that he would defend Tejashwi in the meeting.
Out of the 71 JD(U) MLAs, 18 of them are Muslims or Yadavs. Both communities have always supported Lalu.
Senior leader and former Assembly speaker Uday Narayan Chaudhary also opposed Nitish and stressed to continue the alliance with RJD.
After Nitish's resignation, all eyes are on Sharad Yadav who has been against the breaking of the alliance. News18 tried to contact him but he refused to comment over the issue.
Recently when Nitish met Sharad in Delhi, the latter conveyed his obligation to support Lalu citing 'social compulsions'. A senior leader, privy to the conversation, told News18 that he was actually referring to the Yadav vote bank.
It is learnt that Rajya Sabha MP from Kerala M Birendra Kumar and Sharad are on the same page. Birendra went against Nitish's move to support NDA's presidential nominee and voted in favour of Congress backed candidate Meira Kumar.
It would be interesting to see what steps will Anil Hegde, who is authorised to conduct party's organisational election, take as he is very close to Sharad Yadav.
Since Nitish is the president of JD(U), it is important for him to garner support not only in Bihar, but in other states as well where Sharad is considered more influential.
Despite the anti-defection law, JD(U) has not been a rock solid unit. If we go back to the politics of 1990's when Nitish was heading the Samta Party, JD(U) was formed after merging multiple parties.
Even during his second stint as chief minister of Bihar, Nitish witnessed disintegration of the party when Jitan Ram Manjhi, Brishan Patel, Nitish Mishra, Shahid Ali Khan and few others left JD(U) in a hurry.
Follow live blog on Bihar political crisis here
India
The religious conclave held from 17-19 December 2021, organised by Yati Narasimhanand, saw several religious leaders making controversial and provocative speeches against minority communities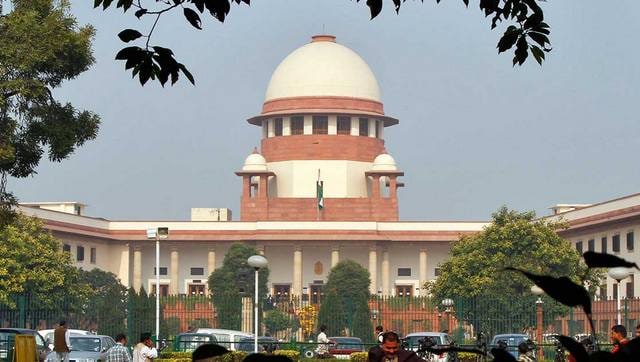 India
The suit said that as the general consent given to the central agency by the Trinamool Congress government has been withdrawn, the FIRs lodged cannot be proceeded with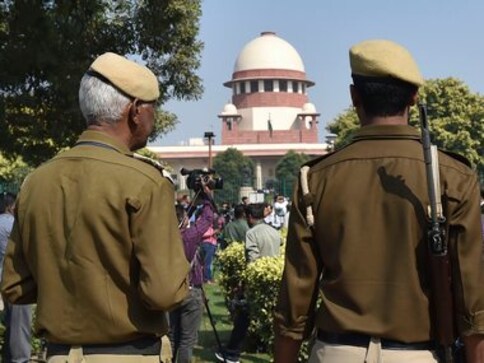 India
The direction came on a notice, which sought an "independent, credible and impartial investigation" by an SIT into the incidents of alleged hate speeches