Bihar floods: BJP urges RJD to postpone 26 August rally; Lalu Prasad says 'no'
The BJP on Wednesday appealed to the RJD chief Lalu Prasad to postpone its 27 August rally in Bihar in view of the grim flood situation in the state.
Patna: The BJP on Wednesday appealed to the RJD to postpone its 27 August rally in Patna in view of the grim flood situation in the state, a request Lalu Prasad rejected wondering how will it help the affected population.
BJP leader and Deputy Chief Minister Sushil Kumar Modi said holding a political rally at a time when 18 districts of the state are facing flood fury and more than 1.5 crore people are affected shows "insensitivity" of the RJD.
"I appeal to Lalu to postpone the rally on account of the massive Bihar flood," he told reporters. The floods in the state have left more than 250 dead and affected millions of people," Sushil said.
Dismissing the appeal, Lalu said, "Sushil don't teach me... will the postponement of the rally lead to the end of floods in Bihar?"
Sushil alleged that in place of extending a helping hand to the flood-hit population, Lalu and his party are "busy mobilising people" for the rally.
He also appealed to Congress vice-president Rahul Gandhi not to address the rally. "Will it be right on your part not to visit flood-hit areas of the state but speak at the RJD rally at Gandhi Maidan?" he asked.
Sushil also said Prime Minister Narendra Modi will visit flood-hit areas of the state on 26 August. "Lalu Prasad has claimed that not less than 25 lakh people would gather at the RJD rally. With a majority of the districts being flood-hit, his claim would fall flat. Hence, it would be good that he shifts the rally for a future date as a face-saver," he said.
"Besides, it would also help his two sons – Tejashwi and Tej Pratap Yadav – to have a first-hand experience of the flood by visiting those areas as they have been brought up in Delhi and must not have any personal experience," he added. Meanwhile, Lalu, flanked by Tejashwi and senior party leader Jagdanand Singh, alleged, "the prime minister's visit on 26 August is aimed at foiling the RJD rally the next day".
"Why did the prime minister not pay a visit to Bihar during floods last year when there was a Grand Alliance government?... Modi's visit is nothing but a 'hawakhori' (pleasure trip)," Prasad said.
The RJD chief also sought to create a wedge between JD(U) and BJP coalition government in the state by saying that "Sushil has claimed that the prime minister is coming to Bihar for the flood on his request... Sushil is trying to eclipse Chief Minister Nitish Kumar."
Politics
People of Assam have voted for the BJP for the second consecutive term as they have realised that there is no place for 'aatankwad' (insurgency) and 'andolan' (agitation) in the state, Shah asserted
India
Senior BJP leader Ravi Shankar Prasad said the allegations made by the Opposition party were bereft of political propriety and a new low in political discourse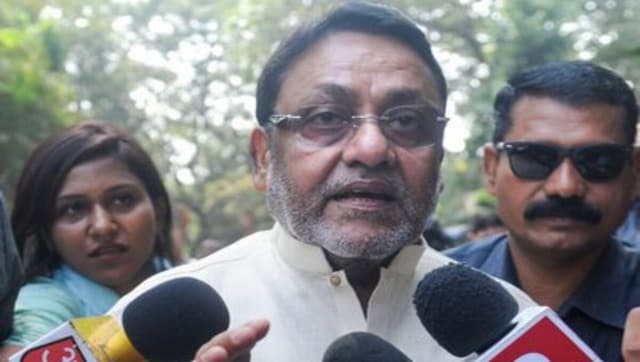 India
Notably, the NCP had offered outside support to the BJP in Maharashtra after the 2014 polls. However, the BJP had come to power with the support of the Shiv Sena