Bihar crisis: Nitish Kumar's resignation sounds the death knell for 'secularism' as a political platform
The Bihar drama only served to reinforce the domination of BJP as a hegemonic force in national politics.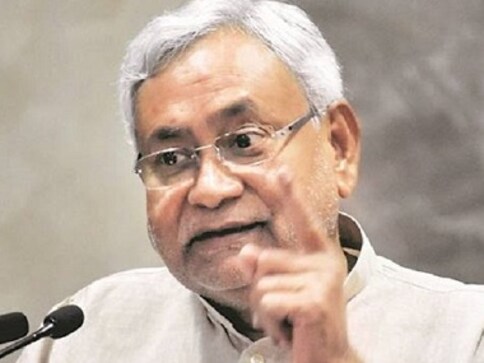 Amid a fast-paced turn of events that would put even Christopher Nolan's movies to shame, Bihar's ex-chief minister Nitish Kumar is slated to be sworn in as the state's next chief minister at 10 am on Thursday morning. The evening that started with the JD(U) chief tendering his resignation from the chief minister's post and dealing a fatal blow to the Mahagathbandhan, ended with him firmly in the driver's seat, poised to return as chief minister this time with NDA's support. It was easier perhaps to keep track of the wickets that fell during India's last 10 overs against England in the final of ICC Women's World Cup last Sunday.
A plethora of narratives emerged from the potboiler, none as striking as the futility of 'secularism' as a political platform. When Nitish Kumar walked over to the BJP ditching his 'grand alliance' with RJD and Congress, the death knell for 'secularism' as a political slogan was well and truly sounded. It has now become a corrupted, discredited word — a totem for everything between Congress-style mediocrity to RJD-style corruption.
A more compelling platform has emerged in its place. Championed by BJP, the magnetism of 'anti-corruption' as a political slogan is evident. So strong is its appeal that from Ram Vilas Paswan to Nitish Kumar, all self-styled champions of 'secularism' are reneging on their stated positions on 'communalism' and joining hands with BJP under the 'anti-corruption' umbrella. Politics follows the power principle, not moral codes. Suddenly, Narendra Modi and BJP are no longer political untouchables, but the fulcrum around which national politics revolves.
Timing is everything. Modi wasted no more than 20 minutes in sending two consecutive tweets in Nitish Kumar's favour, thanking him for taking the decision to abandon the alliance and "joining the fight against corruption." What followed was a closely choreographed and intricate set of moves scripted to the last detail.
भ्रष्टाचार के ख़िलाफ़ लड़ाई में जुड़ने के लिए नीतीश कुमार जी को बहुत-बहुत बधाई।
सवा सौ करोड़ नागरिक ईमानदारी का स्वागत और समर्थन कर रहे हैं

— Narendra Modi (@narendramodi) July 26, 2017
देश के, विशेष रूप से बिहार के उज्जवल भविष्य के लिए राजनीतिक मतभेदों से ऊपर उठकर भ्रष्टाचार के ख़िलाफ़ एक होकर लड़ना,आज देश और समय की माँग है — Narendra Modi (@narendramodi) July 26, 2017
Even as Modi's tweets were posted, BJP's state core committee went into a huddle while the party held a simultaneous meeting in New Delhi. Shortly thereafter, BJP announced unconditional support to Nitish while the JD(U) chief thanked the prime minister on Twitter.
हमने जो निर्णय लिया उसपर माननीय प्रधानमंत्री @narendramodi के ट्वीट के द्वारा दी गई प्रतिक्रिया के लिए उन्हें तहेदिल से धन्यवाद.

— Nitish Kumar (@NitishKumar) July 26, 2017
Minutes later, all 53 BJP MLAs walked over to 1, Anne Marg, the official residence of the chief minister, and pledged their support. A letter staking claim to form the next government was duly faxed to Raj Bhavan and the stage was set for Nitish's ghar wapsi to NDA.
Now compare BJP's moves with Congress's reaction. Days before he pulled the plug, Nitish Kumar spoke to Sonia Gandhi over the phone and met Rahul Gandhi in person. The strains in Mahagathbandhan were quite evident by then and divorce seemed a question of 'when', not 'if'. The Congress high command — which should have gone out of its way to nurture and sustain the only alliance symbolic of Opposition resistance — however, proved to be spectacularly incapable.
Talking to reporters soon after emerging from Raj Bhavan on Wednesday evening, Nitish Kumar indicated that his decision was precipitated by Congress' failure to broker peace between the partners who were pulling in different directions. Perhaps Nitish was making a virtue out of political necessity. Perhaps he was plain bluffing after doing a deal with BJP.
But the fact remains that Congress did not do enough in impressing upon Lalu Prasad that his son must step down in the larger interest of sustaining the Opposition as a viable political force. This is a deeper defeat for Congress than is immediately apparent because the fading grand old party loses one more chance to remain in power in one of the key states in Hindi heartland. Rahul Gandhi's ennui was set against BJP's nimble-footedness.
The Bihar drama only served to reinforce the domination of BJP as a hegemonic force in national politics. Its rivals are either jumping ship or in self-destruct mode. Nitish, perhaps the only leader who could have been the face of Opposition unity, has returned to its camp. Meanwhile, Congress finds itself defending the corrupted Lalu empire and has its ally Mamata Banerjee's Trinamool Congress, busy shadow boxing with the ghosts of Narada and Saradha scams. The polarisation of political discourse is complete and the losing side is giving up without even a semblance of a fight.
A week is a long time in politics. 2019 is a couple of years away. But the way BJP is redefining the terms of engagement and restructuring political debates, only the bravest punter will bet against Modi's return to power.
India
The proposed tableau was set to commemorate the contributions of Netaji Subhas Chandra Bose and his INA on his 125th birth anniversary year, the CM said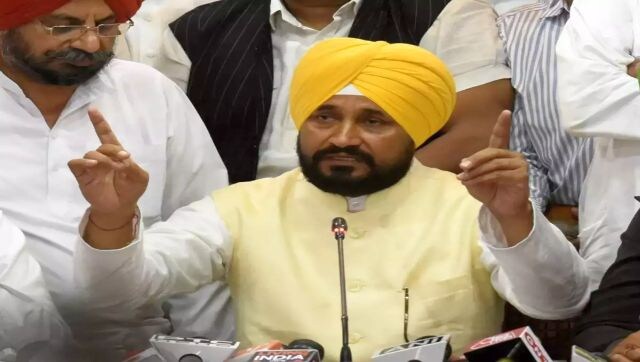 Politics
The Union home ministry has sought a report from the Punjab Government on the security breach during the Prime Minister's visit to Punjab on 5 January, 2022
Politics
Modi's oratory is proven on almost every playing field. A machine glitch at a global event won't take away much from that