Bihar Congress chief skips meet with Rahul Gandhi, blames 'some AICC leaders' for crisis in state
Meanwhile, Congress Vice-President Rahul Gandhi is meeting party MLAs from Bihar for the second consecutive day today in Delhi to prevent rebellion in its Bihar unit
The president of Congress' Bihar unit, Ashok Choudhary, on Thursday accused "some" AICC leaders of fuelling a rebellion against him with the "false propaganda" that he was making attempts to split the party.
"Some AICC leaders are behind the crisis in the Congress in Bihar...they are fuelling rebellion against me by alleging that I am making attempts to break the party in favour of Nitish Kumar's JD(U) to replace me from PCC president's post with their favourite," Ashok Choudhary told PTI.
He, however, did not identify anyone but said, "they would be unmasked very soon".
The PCC chief did not go to Delhi on being summoned by Congress vice-president Rahul Gandhi for a meeting on Wednesday to stem the crisis in Bihar arising after the collapse of the grand alliance.
The Congress has 27 MLAs in the 243-member Bihar Assembly.
Chaudhary refused to meet Rahul saying, "I have already apprised the party high command and explained my position when I met Sonia ji. Why should I go again?"
He claimed that "from the beginning, forces on behalf of some AICC leaders are working against me. First they mooted the issue of 'one man, one post' against me. I told the party leadership that I am ready to give up ministerial post in favour of the Congress state chief."
"Now that ministership has gone and I am left with only the post of PCC chief, they have spun lies against me that I am making attempts to trigger split in favour of Nitish Kumar's JD(U)."
Reiterating his dedication for the party, Choudhary, whose father Mahavir Choudhary was a veteran Congress leader in Bihar hailing from dalit background, said, "I joined NSUI in student days and, over the past 25 years, I have been working to strengthen the party in Bihar.... I would have to struggle for another 15 years to explain that I did not make any attempt to split the party."
Meanwhile, Rahul Gandhi met party MLAs from Bihar for the second consecutive day on Thursday in Delhi to prevent rebellion in its Bihar unit.
Congress Legislature Party leader Sadanand Singh, who skipped Wednesday's interaction with Rahul Gandhi citing personal reasons, went to the national capital to meet the party vice-president. He later said that if Chaudhary had any grievances then he should have shared them on the party platform. "I don't know why he (Chaudhary) chose not to go Delhi and meet Rahul. We have been apprising the party high command about the political situation in the state. We have shared our thoughts again on Wednesday," he said.
Contrary to Chaudhary's views, Sadanand Singh was all praise for RJD chief Lalu Prasad Yadav and hailed him as the champion of secular forces, an issue which is at the core of simmering crisis in the party. Chaudhary, who has been close to Nitish, refrained his party from attacking him in the Assembly. When the RJD raised the Srijan scam and sought resignation of the chief minister and Deputy Chief Minister Sushil Kumar Modi, Chaudhary ​refrained his party from joining in the chorus.
With inputs from Rupesh, Alok Kumar and PTI
Find latest and upcoming tech gadgets online on Tech2 Gadgets. Get technology news, gadgets reviews & ratings. Popular gadgets including laptop, tablet and mobile specifications, features, prices, comparison.
Politics
Sachin Pilot and Rahul Gandhi had a 'frank, open and conclusive discussion', AICC general secretary (Organisation) KC Venugopal said in a statement.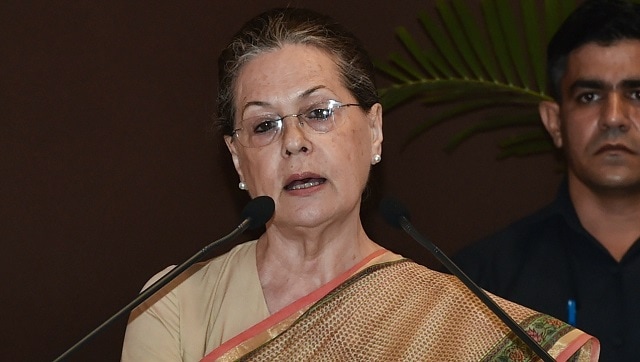 Politics
Congress spokesperson Abhishek Singhvi that the top post would not automatically fall vacant even though Gandhi's tenure as interim chief comes to an end on 10 August
Politics
The EIA draft is a 'disaster' and it seeks to silence the voice of communities who will be directly impacted by the environmental degradation it unleashes, Gandhi said.