Bihar: Congress assures support to JD(U)
Sharad Pawar met Congress leaders in Bihar today following which Congress leaders assured Yadav of their support in the state. Earlier, Bihar CM Nitish Kumar had resigned, taking full responsibility for defeat.
New Delhi: JD(U) chief Sharad Yadav today held talks with Congress leadership which is understood to have assured him of support in new government formation in Bihar following resignation by Chief Minister Nitish Kumar.
In the 243-member Bihar Assembly, JD(U) has 115 members and Congress with four members had been supporting the Nitish Kumar government.
Sources in JD(U) said that they have been assured of support from Congress as the JD(U) legislature party meets today to elect its leader after Kumar quit, taking moral responsibility for the party's Lok Sabha poll debacle.
Congress general secretary Shakeel Ahmed, who is a senior leader from Bihar, said Congress has been supporting JD(U) government from outside and there was no reason to discontinue it.
"We have extended support to Nitish Kumar government to check communal force. I personally see no reason to withdraw support," he said.
BJP has 89 seats in the Assembly and RJD 21. JD(U) also has support of one CPI MLA and two Independents. There are six vacancies in the House.
Nitish Kumar yesterday resigned along with his council of ministers, but did not seek dissolution of the Assembly, injecting a dramatic turn in state politics.
"The Lok Sabha election results have not been good for
JD(U). The people's mandate has to be respected. So, I have
tendered the resignation of my council of ministers. I had
led the campaign. So, it is my duty to take moral
responsibility and I must take," Kumar had told reporters
after resigning.
The tenure of the present government was till November 2015. Yadav had said a new government will be formed in Bihar
by JD(U).
PTI
Find latest and upcoming tech gadgets online on Tech2 Gadgets. Get technology news, gadgets reviews & ratings. Popular gadgets including laptop, tablet and mobile specifications, features, prices, comparison.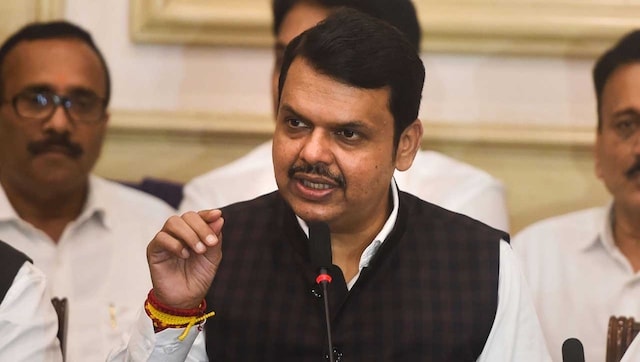 India
The BJP leader, dismissing speculation that Ranaut might campaign for the ruling NDA, said Narendra Modi is the "only campaigner the coalition needs"
Politics
Singh, who held several portfolios in the Manmohan Singh govt, was unhappy over proposed induction of former LJP MP Rama Singh, reports noted
India
Singh, who quit as the party's national vice-president in June, was reportedly unhappy over the proposed induction of alleged mafia don and rival Rama Singh into the RJD