Bihar campaign trail: BJP, Nitish can't touch Lalu for wit
Patna: This is election time and vitriolic attacks on political opponents is par for the course.
In Bihar, home to many colourful politicians, both vitriol and sarcasm have started flowing liberally keeping pace with the momentum of the poll campaign.
Leaders are using their wicked sense of humour to regale crowds. Ready wit is also on ample display. This is something unique in an atmosphere so saturated with political acrimony, testify seasoned poll observers in the state.
The irrepressible Lalu Prasad, of course, beats the rest hands down. As he keeps entertaining his audience across the state, there is little hint that he has spent two months in jail. He displays no inhibition in attacking opponents, with the trademark wit right in place.
"Ego chhauri Bulaki, jene dekhe dahi-chura onahi jaya hulaki (There was a girl called Bulaki who would peep into every house hoping that she would get food there)," he goes on repeating this popular proverb in the country-side, in oblique reference to Ram Vilas Paswan, his erstwhile ally. "Paswanji hadbada ke gadbada gaye aur bemel gathbandhan kar bathe (Paswan acted in haste and entered into a mismatched alliance)," he adds.
Paswan has reacted by saying Lalu joined hands with those who sent him to jail. Lalu had come to the rescue of Paswan when his party drew a blank in the last 2009 Lok Sabha polls and his four-decade-old career appeared in danger. Lalu hastily provided political asylum to Paswan by sending him to the Rajya Sabha with the support of the RJD.
Paswan is yet to resign from his post although he has now tied up with the BJP.
While attacking the Narendra Modi-led BJP, Lalu often compares himself to a JCB machine, which is used in heavy duty construction activity.
"Main JCB machine hun…Sampradayik takton ko ukhad fekunga (I'm a JCB machine who would uproot the communal forces)," screams Lalu.
Then he adds, "The JD(U)-BJP had a love marriage which lasted for only 17 years and ended in a divorce. But, I and (my wife) Rabri Devi had an arranged marriage which is why we are together. Further, he compares the erstwhile NDA partners with persons bringing bad luck. "Dono kulakshni hai…Dekhale chhauri samadhin (both the inauspicious and familiar to him but have now joined him in the poll fray fighting like quarrelsome in-laws)".
The BJP has come up with a one-line rejoinder: "Laluji is the chairman of BBC (Biwi-Bachcha Committee)."
Senior party leader Nand Kishore Yadav who has coined the expression, is obviously referring to Lalu's desperation to have his family members in Parliament.
Nitish Kumar is at his acerbic best while attacking Narendra Modi, the BJP's prime minister candidate. He takes on the alleged bid of Modi to communalise the polls, saying: "De-de Ram, dilade Ram, PM ki kursi par baitha de Ram (O Ram! Please make me sit on the throne of power)." "Kahate the kasam Ram ki khate hain, mandir wahin banayenge aur aab jod liya hai-tarikh nahin batayenge" (They would say earlier they swear by God that they would build the temple at the same place where Ram was born but now they tactfully refuse to give the date about when they are going to start constructions).
He is equally bitter in his criticism of Lalu who is seen carrying the lantern, his party symbol, in hand to appeal to the masses . "…Phir bhi bhai sahib ko din me nahin dikhai de raha hai…lalten lekar chal rahe hain (Despite power available, my brother is unable to see even during daytime and is moving around with a lantern)".
Lalu attacks Nitish for his government's focus on computerization. "Nitish ka sara online offline ho gaya hai aur Bihar ki janata mainline me rahegi (Nitish's idea has gone offline and now people have decided to vote for the RJD to be in the mainline - read to be a part of the party which fights for the poor)".
The voters in Bihar are lapping it up in glee. It is not often their leaders make sarcasm a weapon of attack.
Find latest and upcoming tech gadgets online on Tech2 Gadgets. Get technology news, gadgets reviews & ratings. Popular gadgets including laptop, tablet and mobile specifications, features, prices, comparison.
First Cricket News
Put in to bat, Delhi rode on a blazing 74 off 37 balls by two-down Nitish Rana to post a mammoth 206 for 4 and then bundled out Mumbai for a meagre 130, with left-arm pacer Pradeep Sangwan (3/20) leading from the front.
India
'Both her eyes were damaged, but it is yet to be ascertained whether she has completely lost her eyesight,' doctors attending to the girl in Madhubani Sadar Hospital said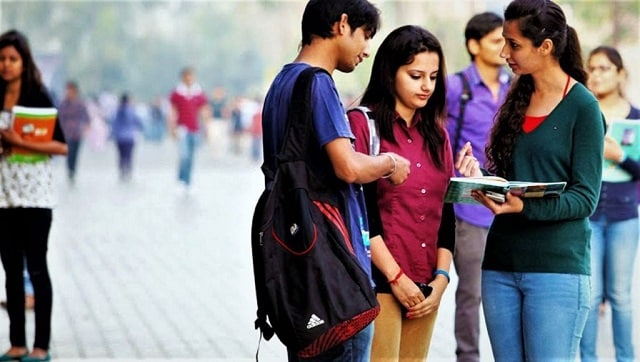 India
BCECE counselling 2020 process will commence from 8 January. The schedule has been released by the Bihar Combined Entrance Competitive Examination Board on its official website - bceceboard.bihar.gov.in.