Bihar Assembly adjourned after uproar by RJD over multi-crore Srijan scam
The Bihar Assembly was adjourned on Tuesday amid uproar by opposition RJD legislators over the Rs 1,000 crore Srijan scam.
Patna: The Bihar Assembly was adjourned on Tuesday amid uproar by opposition RJD legislators demanding resignation of Chief Minister Nitish Kumar and Deputy Chief Minister Sushil Kumar Modi over the Rs 1,000 crore Srijan scam.
Soon after the house assembled, the Rashtriya Janata Dal legislators, with placards in their hands, shouted slogans against the scam in which crores of rupees of government funds were transferred to private bank accounts with the help of an NGO.
Speaker Vijay Kumar Choudhary adjourned the house till 2 pm after repeated attempts to pacify the RJD legislators failed. Earlier, the RJD legislators protested in the portico of the legislative assembly. "RJD will continue to protest in the state assembly and will not allow it to function till Nitish Kumar and Sushil Modi resign," said Bhai Virender, a vocal RJD legislator, who is also party spokesperson.
The RJD had on Monday, the first day of the Monsoon Session, also disrupted the proceedings in the assembly. "Both of them should resign as Srijan scam happened in their knowledge and they protected the main accused," said Leader of Opposition Tejashwi Yadav. Calling it a "mega scam", he said it was not confined to Bhagalpur district alone but that its links were spread in several districts.
The scam involves a Bhagalpur-based NGO Srijan Mahila Vikas Sahyog Samiti Limited, which provided vocational training to women. The NGO allegedly pilfered funds meant for the government's welfare schemes from the bank accounts of the Bhagalpur district administration.
Following the RJD's demand, the Chief Minister on 17 August recommended a Central Bureau of Investigation probe into the matter.
According to Bihar police chief PK Thakur, so far 18 people have been arrested and 11 FIRs lodged, including nine in Bhagalpur and one each in Saharsa and Banka districts, in connection with the scam.
India
The law, when enacted, will prohibit a person from slaughtering cattle unless he has obtained the necessary certificate issued by the registered veterinary officer of a particular area
India
Kejriwal cited his party's performance in providing free power in Delhi and said that if his government can implement it in the National Capital then it can do it in a state like Uttarakhand that generates power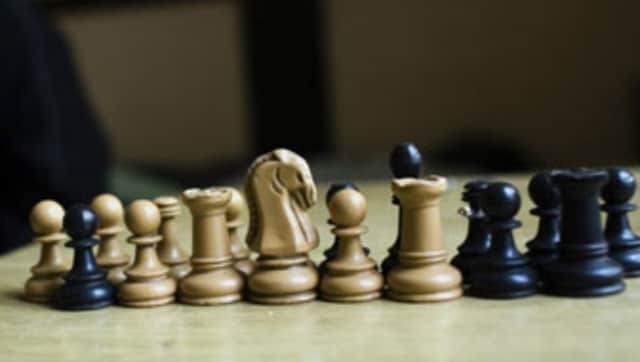 Sports
As much as 70 percent of the adult population living in countries including Russia, India, Germany, the US, UK has played chess at some point or the other in their lives. Around 605 million adults play chess regularly.