Bhopal tribal family which hosted Amit Shah for lunch doesn't have toilet at home, reveals Congress
The Congress said the BJP's tribal worker at whose house party chief Amit Shah had lunch on Sunday does not have a toilet, which it alleged exposed the 'hollow' claims of development
Bhopal: The Congress said the BJP's tribal worker at whose house party chief Amit Shah had lunch on Sunday does not have a toilet, which it alleged exposed the "hollow" claims of development.
Congress' allegation came hours after Shah, flanked by Madhya Pradesh chief minister Shivraj Singh Chouhan and state party president Nandkumar Chauhan, had daal-baati, baigan bharta, kadi-chaval and sweets during lunch at Kamal Singh Uike's house in Sevania-Gaud.
Chief spokesperson of the Madhya Pradesh Congress, KK Mishra said that Shah's visit to the Uike house has bared Prime Minister Narendra Modi's much-hyped 'Swachh Bharat Abhiyan'.
Shah, who had praised Chouhan for doing an "excellent job" in all fields including 'Swachh Bharat Abhiyan', got a first-hand feel of the "hollow development", said Ajay Singh, leader of Opposition in the Assembly.
According to the acquaintances of Uike (39), his family of nine members goes out to address the nature's call and that they had filed an application with the Bhopal Municipal Corporation for the construction of a toilet some months ago. When contacted, Mayor Alok Sharma said that he sought information from the municipal commissioner whether Uike had applied for the construction of the toilet at his place.
The additional municipal commissioner and the corporation's Swachh Bharat Abhiyan in-charge,  P Singh, told PTI that they
have rushed a team to Uike's house for verification after coming to know that his place does not have a toilet.
BJP media in-charge Lokendra Parashar said the matter (of not having a toilet) had come to the state government's notice and it would be constructed soon.
India
Prime Minister Narendra Modi tweeted that Giri had played a huge role in bringing together "many streams of the Sant Samaj"
India
The day, also known as Marathwada Mukti Sangram Din, observes the anniversary of the region's accession to the Indian Union after the Nizam of Hyderabad was defeated by Indian troops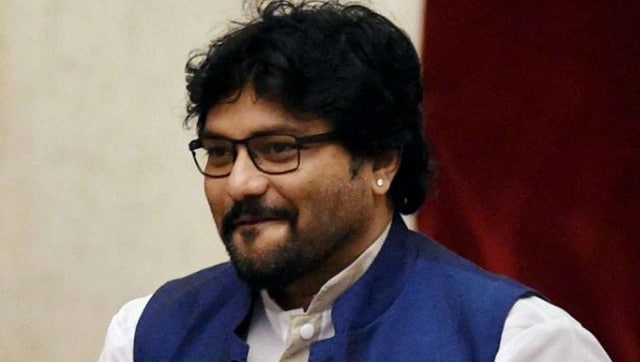 India
Supriyo, who joined the Trinamool Congress last week, said that his view on the matter may not have been liked by the BJP's top brass.